Sorrell Design Closes after 40 Years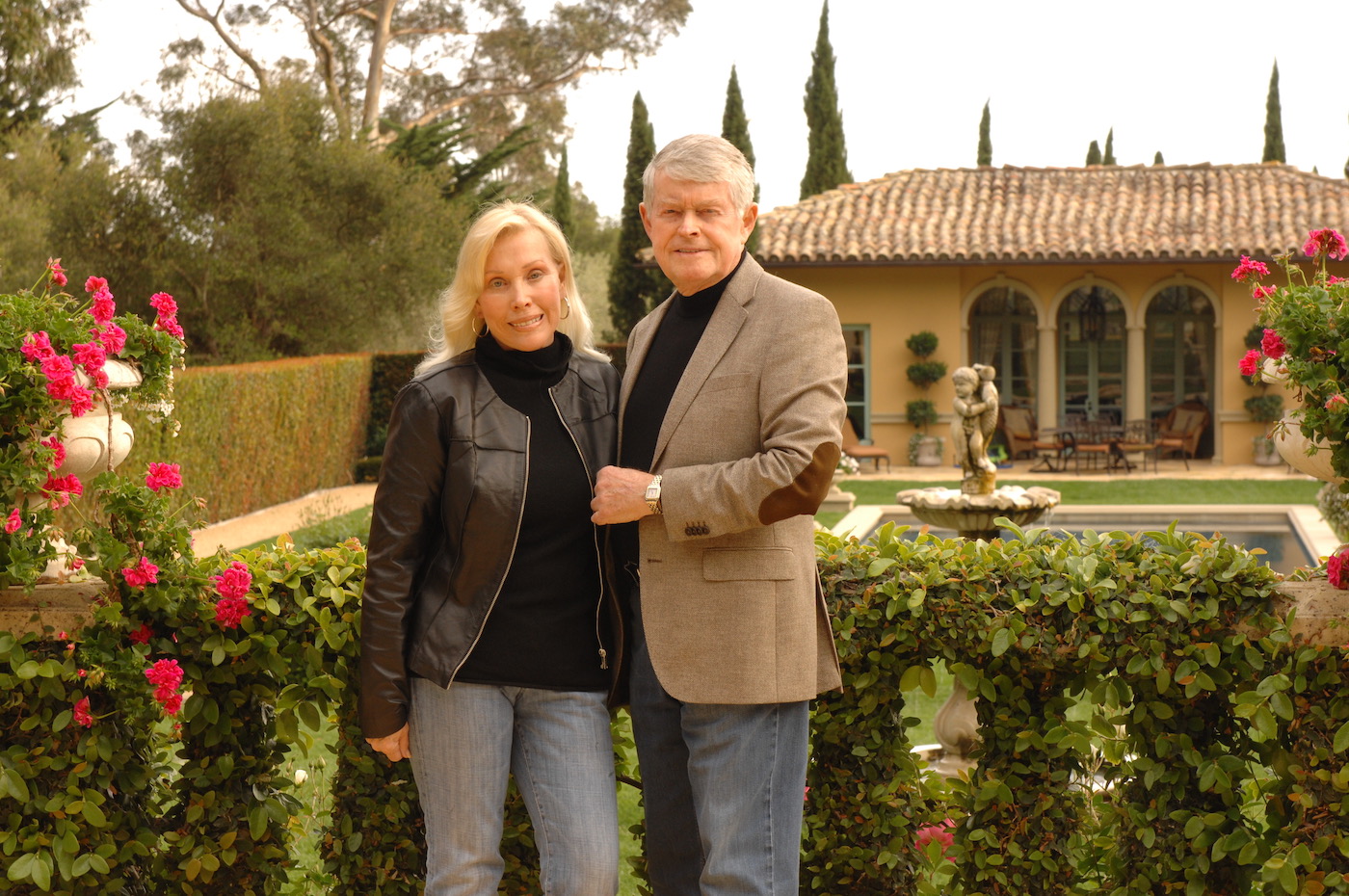 Jon and Mary Lou Sorrell said goodbye to their Coast Village Road office, as well as their design business, last month, after over four decades of designing hundreds of homes and gardens in Montecito and beyond.
With 27 years at their design firm on Coast Village Road, the Sorrells employed a number of different talented architects, landscape architects, and designers, many of whom have gone on to establish their own successful practices. These include Robert Senn, the firm's senior architect for many years and now the principal of his own firm, Santa Barbara Architecture, Inc.; Tom Smith, the firm's longest employee and associate who will continue with his own practice; Brian Miller, who has opened Brian Miller Design; Rosa Andrade, the firm's in-house landscape designer and office manager, who now has her own practice in Santa Ynez; and Monica Senn, the firm's office interior design coordinator, who is now employed by another local firm.
Mary Lou tells us the atmosphere at the firm was familial, and in 2004, the couple took their entire staff to Tuscany for two weeks, to "absorb" the essence of Italian Villa architecture. "We were 'incubators' of design professionals, and we took that seriously!" she said.
Over the years Jon and Mary Lou designed numerous new residences and remodels in the greater Santa Barbara area and beyond, including renovation of four George Washington Smith homes, an historic Inn, the Lincoln Green Inn in Carmel, homes in Pebble Beach, an estate in Napa, and many homes in the Los Angeles area.
The couple, who have since moved to Santa Ynez Valley, will continue to work with existing clients. Their Solvang home will become their permanent new residence, and the couple says they look forward to spending more time with their children, grandchildren, and great grandchildren, as well as an assemblage of rescue animals. "It's starting to become a zoo up here already," Mary Lou told us recently. "We will miss Montecito and our clients immensely, but look forward to this new chapter."
Jon intends to continue work on his book, Montecito Renaissance, which will feature the best of the Sorrell homes.
You might also be interested in...