San Ysidro Ranch Opens Three Outdoor Restaurants to Public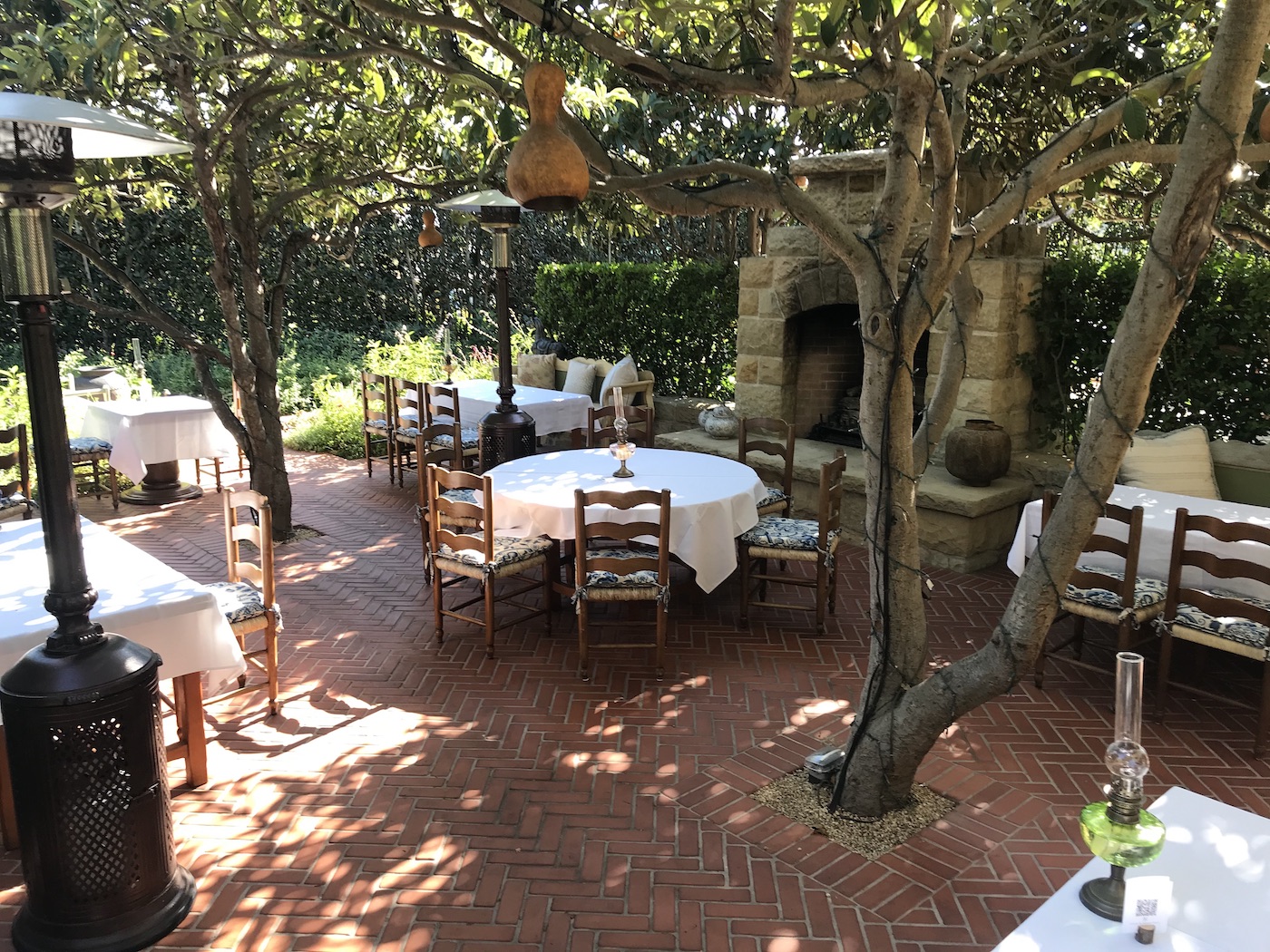 Warner said he had kept the San Ysidro Ranch open throughout the pandemic because the 41-cottage property is well suited for social distancing. The only time the hotel has been closed since Warner purchased it in 2000, was in the aftermath of the January 8, 2018 mudslides, which destroyed half the property.
Unlike his other properties, Warner's San Ysidro Ranch, with its scattered cottages and plentiful outdoor space, is tailor-made for social distancing. "Obviously the Ranch is different than the other hotels," Warner explained. Until recently, the Ranch's two dining options, the Stonehouse, an intimately lit gourmet restaurant, and Plow & Angel, a cozy bar and bistro, were closed to the public and only serving guests via room service. Now, both restaurants are open to the public and offer outdoor patio seating – options include the upper terrace, lower garden, and wine cellar-adjacent locations. Warner said the Ranch had added a third outdoor option for both guests and the public.
"We added another place up there, the Carriage House," Warner continued, referring to the historic building that used to be known as the Hydrangea Cottage. "So now there are three outdoor restaurants. Anybody can eat there. It's outside. But you're not eating on the street like on Coast Village Road. We had two hundred people up there this past weekend."
Warner has remained apprised of the goings-on at his various hotels, be they open or closed during the pandemic. "We're always trying to be up to date," he concluded. "And yes, we're involved."
You might also be interested in...