Organic Soup Kitchen Unveils New Helpline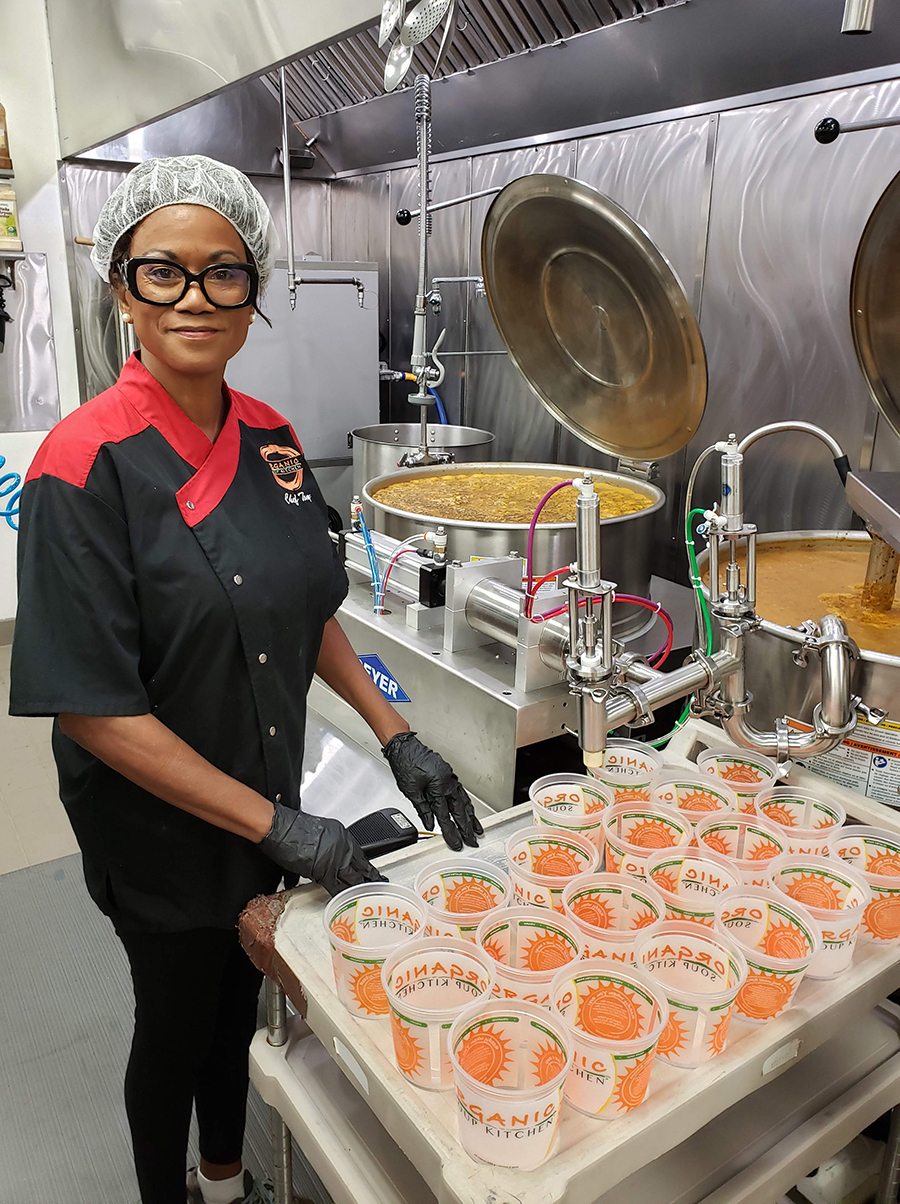 Since 2009, the Organic Soup Kitchen has been the only organization in Santa Barbara County to deliver nutrient-rich soup meals to low-income families and homeless individuals. What started as a homespun effort to provide healthy meals to the homeless in local parks, has gradually become a successful, self-sustaining enterprise with its own kitchen that works with cancer specialists to create recipes that help strengthen the immune system, increase energy, and promote body healing.
As the Montecito Journal reported in March, the kitchen hand-selects organic produce and adds healthy fats, oils, and non-irradiated spices. Even the salt is Himalayan, which contains more nutrients than typical table salt, creating a unique soup base full of essential vitamins and minerals. The meals go out to clients once a week in sealed packages that are hand-delivered throughout the county.
"It has to be a very sterile product," founder Anthony Carroccio told us at the time. "All our produce is organic; all the herbs and spices are non-radiated, and we hermetically seal the soup in a container so no pathogens can get in."
Organic Soup Kitchen expanded its operations when the pandemic began so that its 20 or so volunteers could prepare and deliver meals to more than 600 low-income seniors, chronically ill individuals, and cancer patients. The longer the health crisis continues, the more isolated its already vulnerable clients have become, the organization has said.
The kitchen has now added a free call-in helpline to provide its clients with a direct connection to its staff. "Handing food to the masses is not what we do," said Andrea Slaby, Organic Soup Kitchen's chief operating officer. "Our clients are not statistics who receive a brown paper bag lunch. We develop a relationship with our clients starting with the intake form we require."
Before the pandemic, the kitchen's volunteer drivers would check in face-to-face with each client during meal deliveries. Because that is no longer an option, the helpline provides what the organization calls "an alternative opportunity to break the cycle of isolation." Slaby said soup meal orders had tripled since the pandemic started. "Ninety-five percent of our clients are struggling with serious medical and financial challenges," she said. "We want to provide extra emotional support during this time of extreme fear and stress."
The helpline will operate as a two-way resource and will be available for any client to call in for specific support or simply to talk. Slaby said kitchen staffers would make weekly calls to check on each client's emotional and physical health. The information is then uploaded onto each client's personal chart to help the kitchen better meet each individual's immediate needs; any needs that fall outside the kitchen's area of specialty are referred to outside agencies and services who can respond appropriately.
For more information, visit www.organicsoupkitchen.org or call 805-364-2790. To make a donation, simply visit www.organicsoupkitchen.org/give-once.
You might also be interested in...