Lucky's to Open at Malibu Country Mart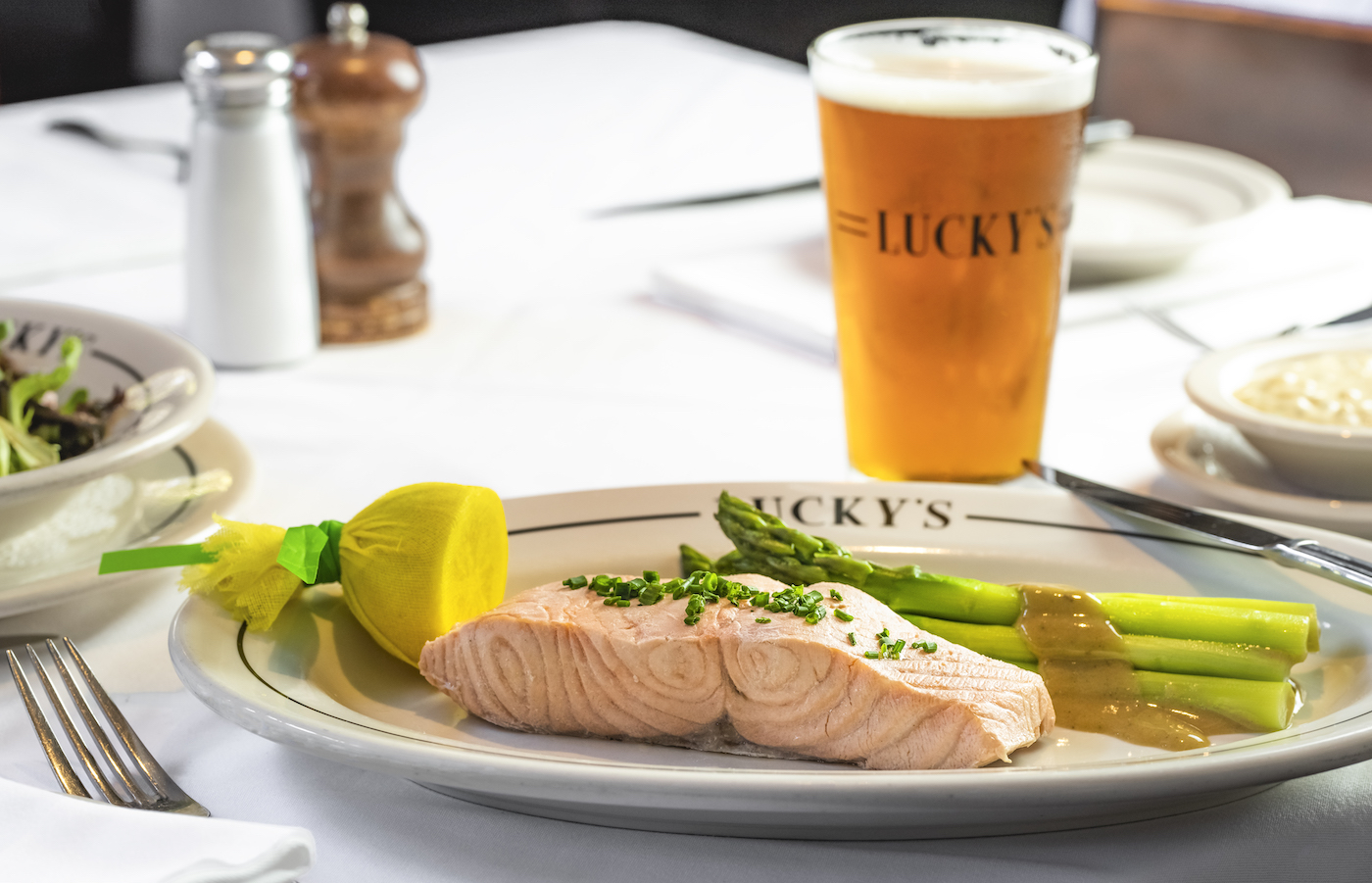 Lucky's owner Gene Montesano announced this week that his iconic Montecito steakhouse will boast a second location at the Malibu Country Mart this fall. "From Santa Barbara to Malibu, we are thrilled to be expanding down California's beautiful coast and opening up in such an iconic destination," said Montesano in a statement. "The Malibu Country Mart is truly the heart of this wonderful community and we are honored to be joining it."
An integral part of The Montesano Group, founded by Montesano of Lucky Brand fame ­– and in collaboration with longtime partners Jimmy Argyropoulos and Herb Simon ­– Lucky's has honored the classic American steakhouse tradition since its 1999 opening in Montecito. The acclaimed restaurant is beloved by locals and celebrities alike for its USDA prime steaks and fresh seafood, classic cocktails and award-winning wine cellar, warm and friendly atmosphere, and unparalleled service, led by General Manager and Executive Chef Leonard Schwartz.
The new Malibu restaurant, led by Executive Chef Michael Rosen, will feature a classic steakhouse menu, similar to the Montecito location. The space has been designed by Montecito's The Warner Group Architects, and is both comfortable and glamourous, similar to Montecito's location. It will be open for both lunch and dinner, and is expected to open mid-September.
The Montesano Group includes Lucky's Steakhouse, Tre Lune Restaurant, D'Angelo Bakery, and Joe's Café, along with retail clothing store Civilianaire, located in Montecito. Malibu Country Mart encompasses six acres of prime real estate in the heart of Malibu, with a mix of high-end and luxury retail, dining, and service offerings. The buildings are complemented by gardens, unique sculptures, outdoor dining and picnic areas, and the popular children's playground (www.malibucountrymart.com).
Here at the Montecito Lucky's, the eatery recently relaunched lunch service, the first time offering it from their newly built parklet terrace. The menu includes small plates and starter salads, main course salads including a Cobb, the Tuna Niçoise, and Poached Salmon Salad, sandwiches like the Lucky Burger, Reuben Sandwich, Maine Lobster Roll, and more, and an array of other dishes and sides. Lunch hours are Monday through Friday, 11 am to 2:30 pm.
For more information, please visit www.luckys-steakhouse.com.
You might also be interested in...