The Webster Opens at Rosewood Miramar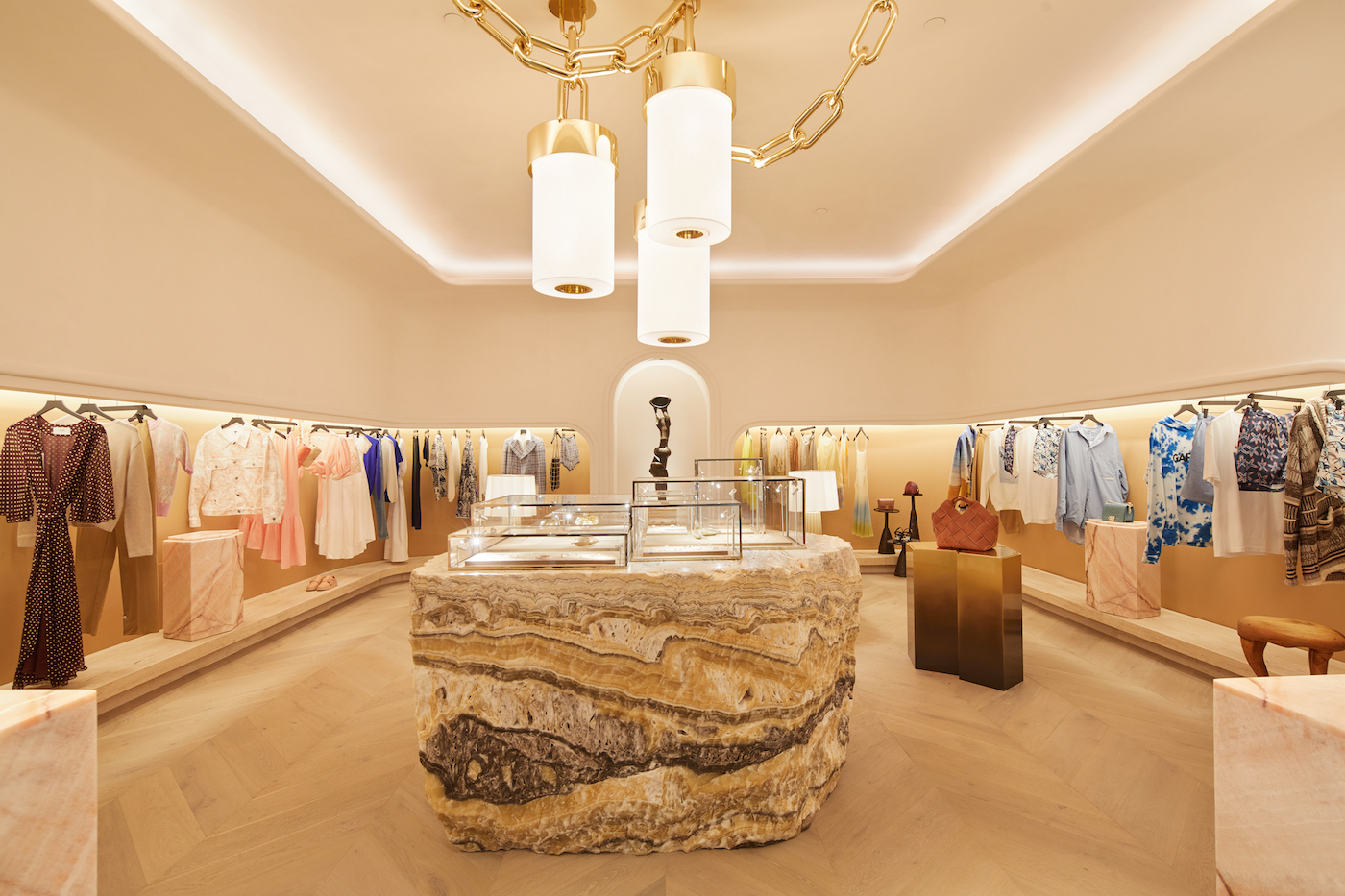 Last week, the Rosewood Miramar Beach welcomed a new retailer to its grounds: The Webster, a luxury multi-brand retailer opened its first permanent boutique within a hotel property. The store was designed by the creative director of The Webster Home, Stéphane Parmentier.
The 500-sq-ft storefront has elements of both "femininity and brutalist design," with clothing that is displayed as if it is levitating around a large onyx meteorite at the center of the store. The Webster offers ready-to-wear attire, fine jewelry and watches, accessories and resort wear from designers Alanui, AG Tricots, Azlee, ATP, Bottega Veneta, Celine, Chanel, Chloé, Christian Dior, CVC Stones, Elder Statesman, Eva Fehren, Fendi, Galvan, Khaite, LHD, Lisa Marie Fernandez, Loewe, Nina Runsdorf, Proenza Schouler, Rosie Assoulin, Rosa De La Cruz, and Shay.
"I am beyond excited for this new departure for The Webster. Opening at Miramar is such a perfect pairing for our brand because of our aligned approach to offer our clients destinations where time stops and acts as a luxurious escape," said Laure Heriard Dubreuil, The Webster's Founder and Creative Director. "I started The Webster to create the ultimate retail experience in a lifestyle setting, so to venturing into having a boutique in a hotel is a natural extension for us. It is quite a feeling of kismet, as The Webster's namesake stems from The Webster Hotel, a historical 1930s art deco building that is the original first location in South Beach."
The Webster joins other retail outlets at the Resort a first-of-its-kind goop Sundries Shop as well as a new California-inspired concept store curated by designer James Perse. "We are excited to welcome The Webster as the natural next step of our commitment to offering our guests the finest in luxury retail, tailored to suit their needs," said Rosewood Miramar Beach owner Rick Caruso. "We have become known for innovation in the shopping and hospitality space, and are looking forward to seamlessly integrating retail into the resort experience. We have found the perfect partner in Laure and The Webster – there is no one better to understand the needs and aesthetic desired by the local community and visitors alike."
The Webster at Rosewood Miramar joins locations in South Beach, Bal Harbour, Houston, Costa Mesa, New York, and Los Angeles.
For more information, visit www.thewebster.us.
You might also be interested in...