New Skincare Shop Opens on Coast Village Road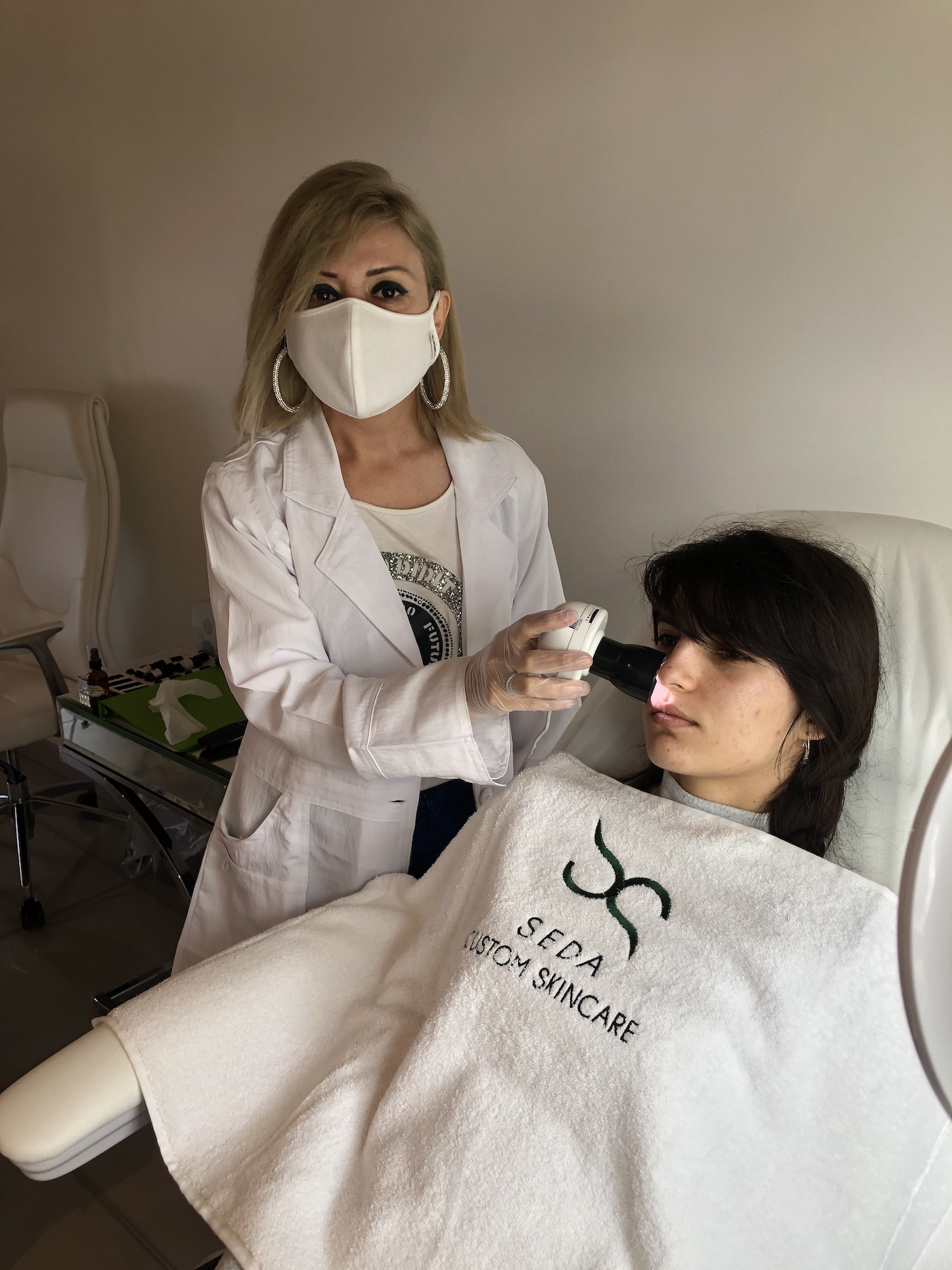 A new skincare boutique has opened on Coast Village Road, featuring a skin analysis system that is new to the industry. Seda Custom Skincare, located at 1125 Coast Village Road, develops personalized skincare products for women, men, and children. Customers learn which personalized skin care products are best suited to their individual profile through an innovative skin, hair, and scalp analysis service called SkincareID.
Company founder Seda Sakaci Celik, who was born in Istanbul, designed the SkincareID Skin Analysis system with the help of a team of researchers, and has spent years developing custom-prepared skincare products. Her goal in opening Seda Custom Skincare, of which there are three additional locations in Turkey and one in Qatar, is to offer customized skincare formulations that meet the needs of each client's skin, hair, and scalp. "It continues to amaze me that today, most skincare products are still mass produced and do not meet an individual's true needs," she said during a visit to the shop earlier this week. "My experience in skincare science and cosmetology have taught me that each person has a unique skin profile with very specific needs and characteristics."
The SkincareID Skin Analysis sessions take approximately 50 minutes and measure key skin characteristics including hydration, pH, elasticity, sebum levels, moisture levels, wrinkle depths, pigmentation, pore size, dandruff, hair density, cellulite, and more. The company's proprietary software, combined with artificial intelligence, uses the skin analysis information to recommend specific skin care product formulations. All of Seda Custom Skincare's products are individually prepared in the company's manufacturing facilities and laboratories, with raw materials such as vitamins, herbs, collagen, and peptides, sourced from farms in Turkey, many of which are run by women. The products include shampoos, shower gels, cleaners, serums, sunblocks, moisturizers, and many others, as well as supplements that are taken internally. "You feed your skin from the inside, and support it from the outside," Seda said.
Seda says she can treat an array of skin conditions, including rosacea, acne, melasma, psoriasis, anti-aging, and many others. Results are 100% guaranteed, as clients are invited to return for follow-up assessments with the SkincareID system. "We can see tangible results after they use the products," Seda said.
Seda Custom Skincare's Montecito shop is the company's first Santa Barbara location. The company is now working on opening a second location at La Cumbre Plaza and plans to open additional locations throughout Southern California over the next few years. Seda plans on hosting free informational workshops from the La Cumbre location, tapping into her educational background to provide information on such issues as toxins in cosmetics, acne, hormonal effects on the skin, and more. Seda is the author of two skincare books, currently available for purchase on Amazon in her native Turkish language.
The shop on Coast Village Road is open Monday through Saturday from 10 am to 6 pm. Appointments for the SkincareID Skin Analysis sessions are highly recommended and can be made by calling the shop or booking online on the company's website. All sanitary precautions are strictly upheld.
Seda Custom Skincare is located 1125 Coast Village Road, Montecito. For more information or for an appointment call 805-978-5788 or visit the company's website at www.SedaCustomSkincare.com.
You might also be interested in...