In Business: Harbor Hills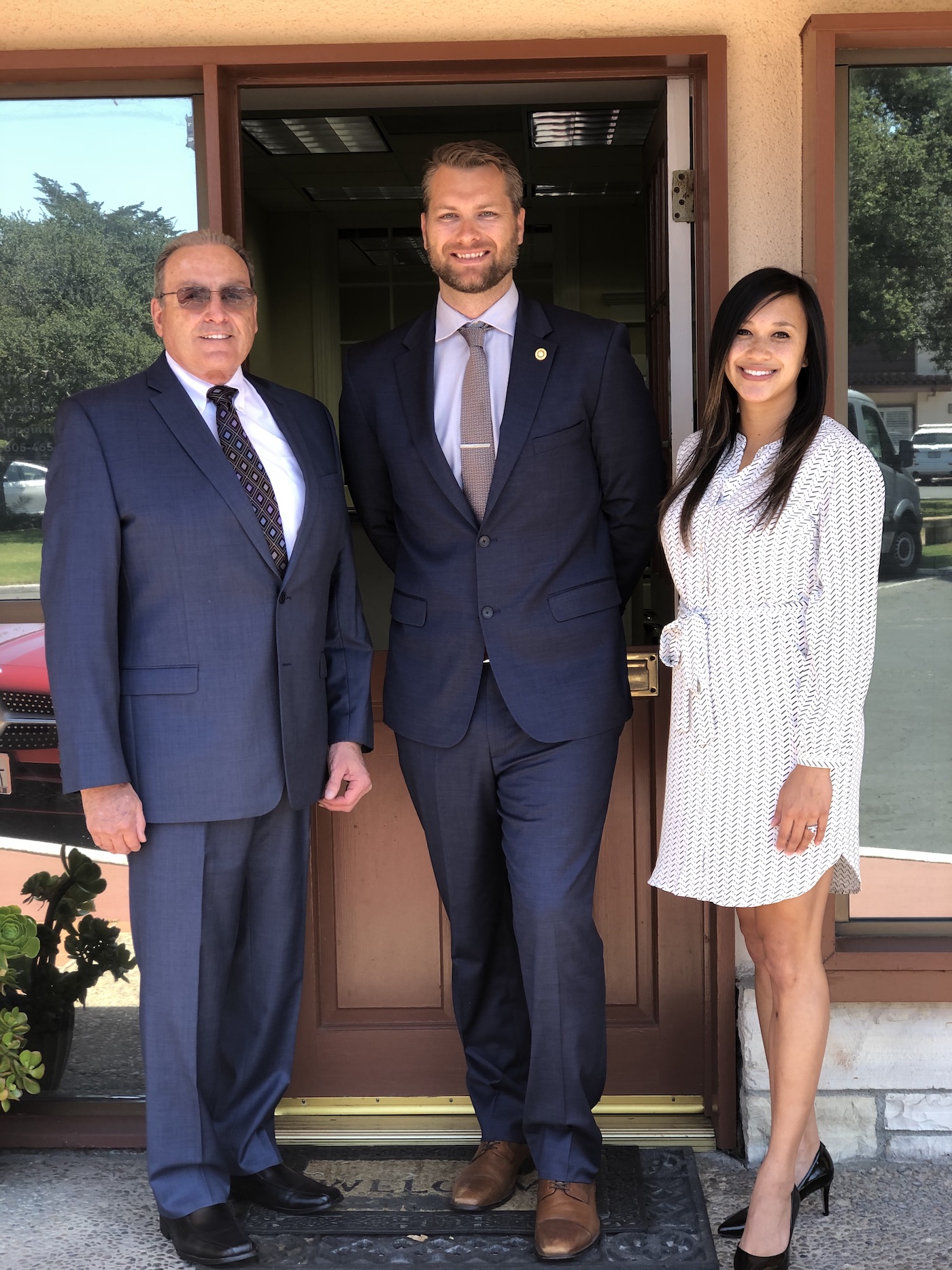 Conner Rehage, President and CEO of Harbor Hills Financial Advisors, has recently opened a branch of his company in Montecito's upper village; the office is the second location for the locally-grown business. "I've always wanted to be here in Montecito, as I've been involved in the community for many years," Rehage said during a recent visit to the office, which shares a space with Muzinich Law Group.
The family-friendly office space is now home to Rehage and his team, which includes Senior Financial Advisor and Partner Tony Purpero and Financial Advisor Sarai Anderson. The team provides financial advice to clients at all wealth levels, and provides a much different relationship than advisors who work directly for a national bank, according to Rehage. From educational and retirement planning, to individual stock selection, fiduciary analysis, risk analysis and behavioral coaching, wealth preservation, wealth transfer, estate planning, insured products, charitable planning and hedge funds, the team handles it all.
Rehage grew up in Goleta and attended SBCC and Chico State, only to return to his Santa Barbara roots and work for Edward Jones Investments right out of college. He quickly took over the Montecito office at age 23, growing the company's assets in Montecito to more than five times the highest amount they'd ever been. "I have the benefit of starting in this business young, which has enabled me to grind and build relationships," he said.
Conner eventually left Edward Jones to help take over his father's life and health insurance company, The Rehage Organization, after his father's passing. He quickly wanted to get back into managing money, and in 2019 he formed Harbor Hills, opening two offices in Santa Barbara. Harbor Hills finds success in investing in individual stocks instead of funds, Rehage explained. "Our investment style is to own the winners, such as Apple and Amazon," he said. "95 percent of advisors go towards passive funds, where we are focused on clear winners, which tend to be technology-type companies." One of his longtime clients sings his praises: "Having gone through numerous money managers over many years – from the Wells Fargo and Bank of America private banks to Dean Whitter, and many others, I can tell you that there is no one that can hold a candle to Conner. His judgment, knowledge, loyalty, and performance are far above and beyond all the rest," he said.
Rehage is a familiar fixture in many community organizations, including the Montecito Rotary and Montecito's Beautification Committee and Village Fourth Committee. His family life is also busy: Conner and his wife, Gianna, a nurse at Cottage Hospital, have a two-year-old son, Preston, and are expecting their second baby later this year.
For more information about Harbor Hills, visit www.harbor-hills.com. The Montecito office is located at 1485 East Valley Road, Suite 2. Conner Rehage can be reached at 805-680-8879.
You might also be interested in...