At Your (Sidewalk) Service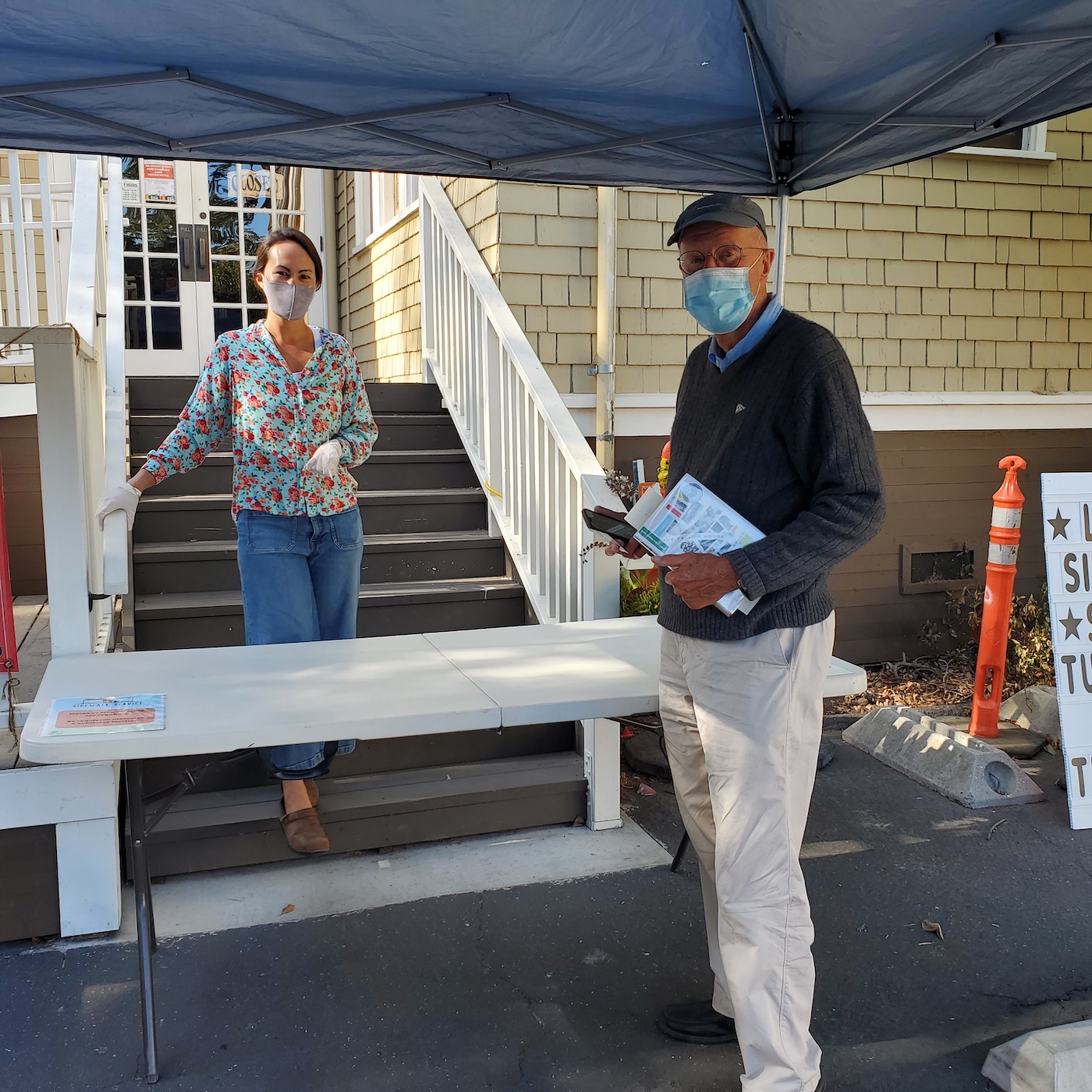 We are thrilled to announce that Sidewalk Service is in full effect at Montecito Library.
You can request items using our online catalog (SBPLibrary.org/catalog) or please give us a call to request items with the help of staff (805-969-5063).
Once your items are ready, you will be notified via email or phone. You are able to pick up during the following Sidewalk Service hours: Tuesdays 2:30-5:30 pm and Thursdays 10:30 am-1:30 pm.
Please wear a mask and stay six feet from others when you arrive. Call in advance with your library card to check out over the phone and your items will be ready for you on a table at the bottom of our stairs. You are welcome to send someone to pick up your items, we just need your library card number and name over the phone to check them out.
We are pleased to be able to offer this contact-free service to keep us all safe while providing library materials for you. We know what voracious readers our patrons (of all ages) are and hope that this service is helpful to you.
No Plans to Reopen the Building
Many patrons have been asking about resuming full library services and having access to the building itself. Taking the safety of patrons, staff, and the greater community into account, this is still far into the future as far as we know.
We will do our best to assist library patrons over the phone or by email in the meantime. Please feel free to get in touch. We miss you and the library routines and chats that we enjoy together.
Book Drop
Now that we have Sidewalk Service, our book drops are open those same hours, Tuesdays 2:30-5:30 pm and Thursdays 10:30 am-1:30 pm.
By offering limited hours, we're able to avoid handling returned items right away in order to quarantine them. If you need to return large items that won't fit in the book drops, please give us a call.
Our Souls at Night
This month's pick is Our Souls at Night by Kent Haruf, a short novel full of down-to-earth charm. Two widowed seniors who live in the same neighborhood start a friendship that develops into romance, much to the small town's surprise. It brings with it poignant reflections about love, happiness, and not buckling to the expectations of others.
You might also be interested in...