People of Montecito: Sally Hanseth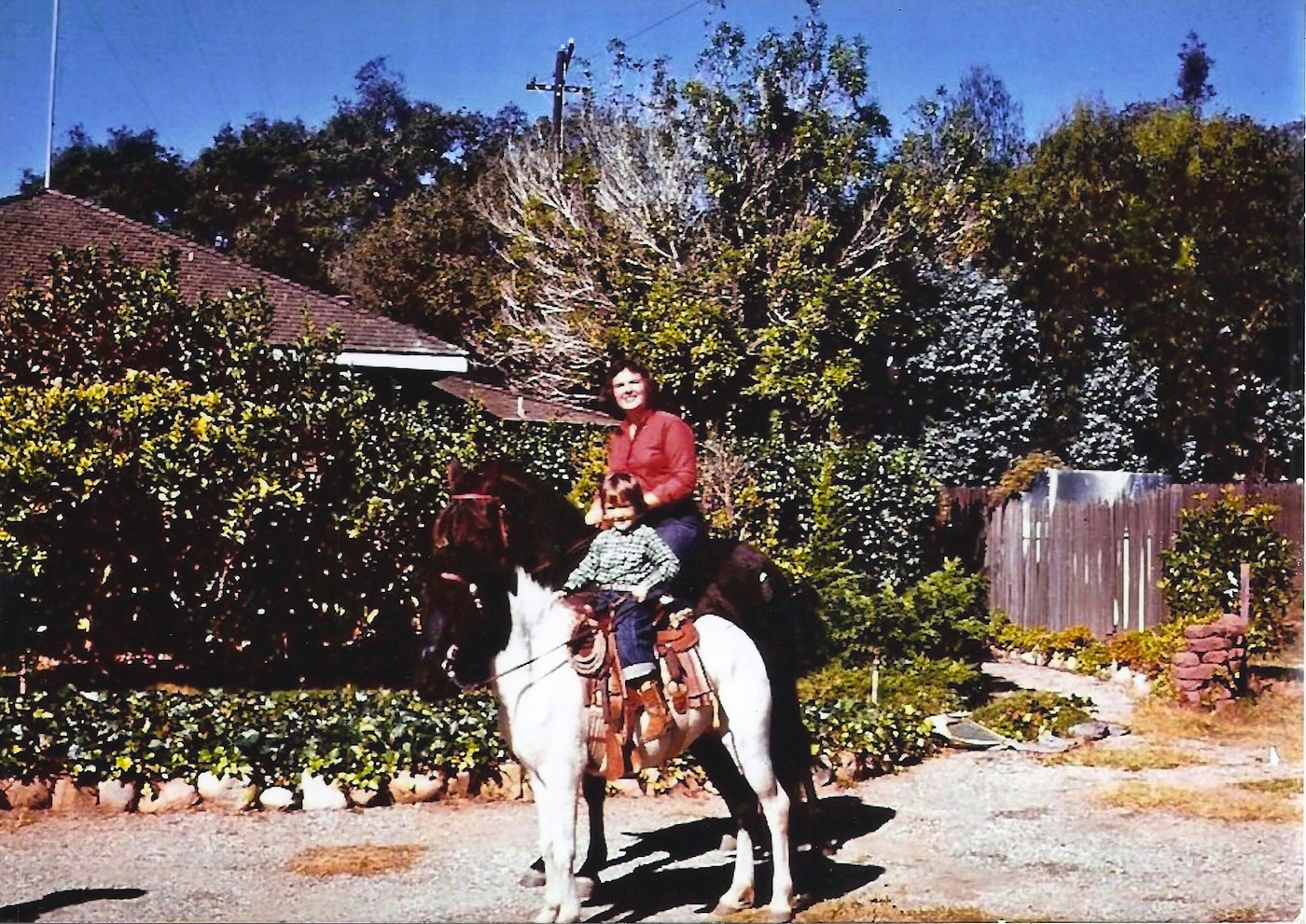 What is Your Fondest Memory of Living Here?
I normally interview each person for this column, but this letter was so good we had to print as is!
Hi MJ,
I've been loving your articles on favorite memories, and wanted to share a few of my own. I was raised here and have great memories of Montecito going back to the '60s. One is of my mom letting me catch a ride to school on the back of her horse. She'd be going on her morning rides up San Ysidro Road and into the mountains, and when we reached MUS, I'd just slide off the back, holding my sack lunch, and run into kindergarten.
There was a whole culture here back in the '60s and '70s of kids with horses in their backyards. We used to love to get out of MUS, run home, jump on our horses and meet at what is now the Bonnie Lane neighborhood. Before there were houses, it was a magic wild playground of little hills and creeks. We would set up jumps and have contests with our horses, then we'd ride up to Pierre Lafond (when it was just a liquor store), tie our horses at the stone trough – which is still there at the San Ysidro entrance – get licorice and Cokes, and head back to our playground for hours of fun.
Another memory is talking my friends into jumping off the Biltmore Pier at 10 at night after seeing Jaws at the Granada "or we'll never swim in the ocean again." Why they listened to me, I'll never know. It was the scariest thing we ever did. And another time, in the early '70s, I again talked them into dressing up as elderly people. We snuck into the dining hall at Casa Dorinda to see if we could get a free lunch. Of course, we shuffled in modeling ourselves after Ruth Buzzi (from Laugh-In) in saggy nylons, droopy dresses, hair nets. When the elegant residents gracefully walked in for lunch, we looked like clowns and bolted out mortified.
It was magic then, and is magic today.
I was married at All Saints in 1983, moved to Italy for years while my husband played pro volleyball there, and we fought our way back to Montecito to start our family. There isn't a day that goes by I don't feel incredibly lucky to be here. We still look at each other and just laugh saying, "what a life!!"
I've never written to anyone about my memories and experiences growing up here. Keep it up! It's so refreshing to read all the great memories everyone's sharing of the special moments they remember.
– Sally (Southard) Hanseth
You might also be interested in...