COVID-19 in Montecito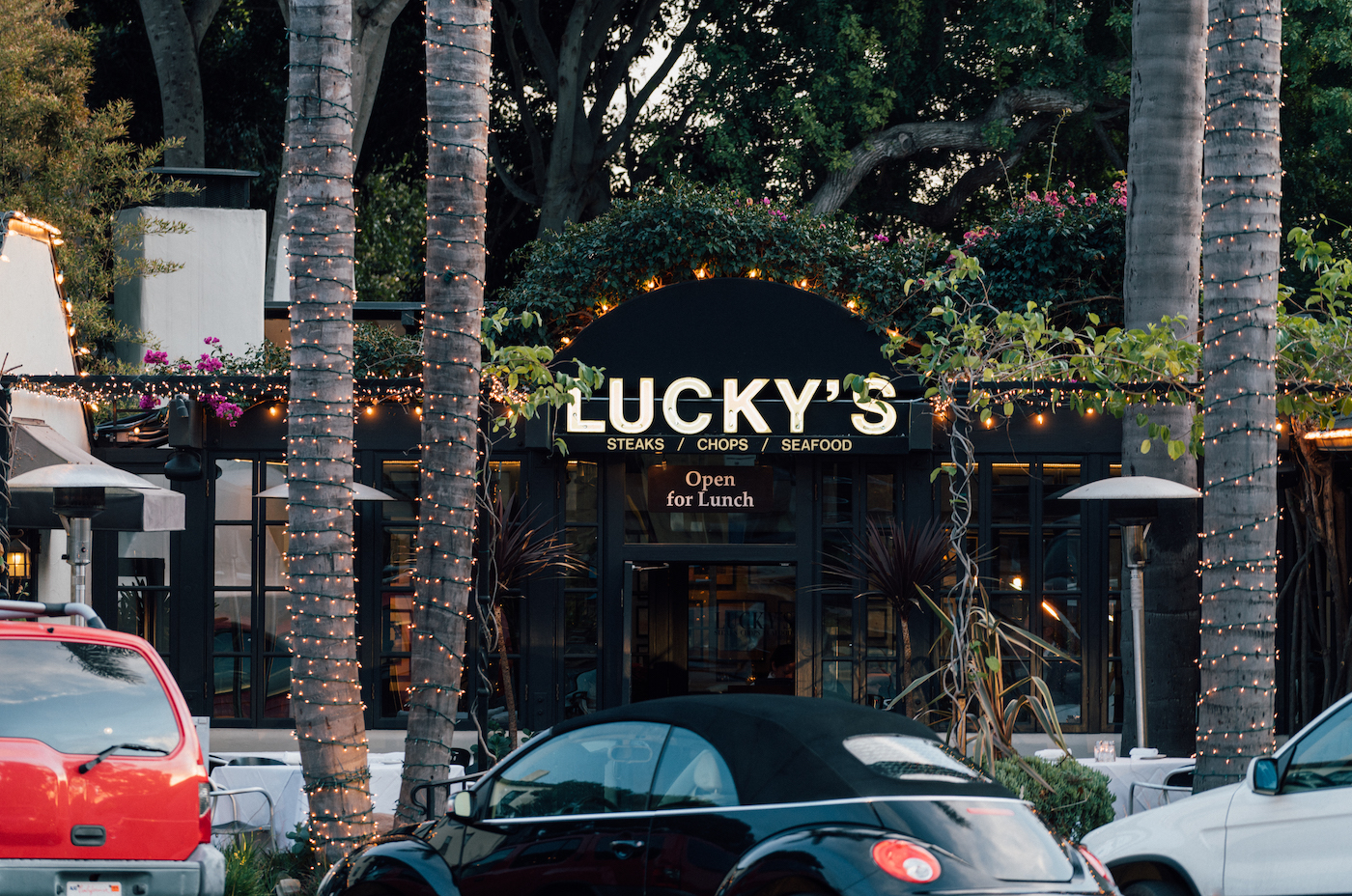 Last week two popular restaurants on Coast Village Road closed their doors temporarily out of an abundance of caution, as a staff member at one of the restaurants tested positive for COVID-19. Lucky's and Tre Lune, both owned by Gene Montesano, closed on Thursday, June 25; they are both expected to be reopened by the end of this week. "Although we were not required to close, we did so in the interest of the safety of our guests and staff," said Lucky's GM Leonard Schwartz.
Schwartz reports that a staff member at Lucky's reported to management last week that he had possibly been exposed to the virus outside of the restaurant, and he did not return to work pending his test results. Once his test came back positive, management decided to close the restaurant and instructed all 65 staff members to get tested. As of press time there have been no other positive cases at the restaurant. Since Lucky's reopened earlier in June, every staff member is required to have their temperature taken before each shift, and wear face masks and gloves in addition to social distancing. One staff member on every shift is also responsible for extensive surface cleaning, wiping down tables and chairs and other high-touch surfaces between guest seatings, Schwartz said. Lucky's will reopen as soon as a minimal number of staff reports negative test results, so the restaurant can be fully staffed before reopening, which is expected by the weekend.
Over at Tre Lune, a staff member also reported that he had been exposed to someone outside of work and felt sick; his test ultimately came back negative but management felt it was the right thing to do to close the eatery and send staff for testing. Tre Lune is expected to reopen in the coming days.
In the Upper Village, a staff member at Montecito Village Grocery had a close family member come down with the virus; because the staff member had no symptoms, he was not able to get a COVID-19 test, but was assumed positive and was quarantined out of an abundance of caution. Grocery owners Michael and Roxy Lawler tell us no other staff members have tested positive for the virus. "Because we are considered an essential business, we've been dealing with this proactively since the beginning of the pandemic," Roxy said, adding that every staff member is required to have their temperature taken before each shift, and masks and gloves are mandatory. "We are taking this very seriously," she said. All customers are also required to wear masks while shopping, and maintain six feet of social distance from staff and other shoppers. The Lawlers tell us the store is sanitized extensively throughout the day, and they believe that the precautions they take are effective, given they have not had any positive cases at the store. "These precautions work if they are done effectively," Roxy said.
The number of COVID-19 cases in Santa Barbara County continues to rise, with cases in unincorporated Santa Barbara County (which includes Montecito and Summerland) at 51 cases as of press time. The City of Santa Barbara has seen 284 cases as of press time. This Wednesday, July 1, Health Officer Henning Ansorg has ordered the closure of all bars, pubs, and breweries due to the increasing number of cases.
For up-to-date information about COVID-19 in the County, visit www.publichealthsbc.org.
You might also be interested in...