Santa Barbara Pistachio Co. – Leading the Healthy Snack Revolution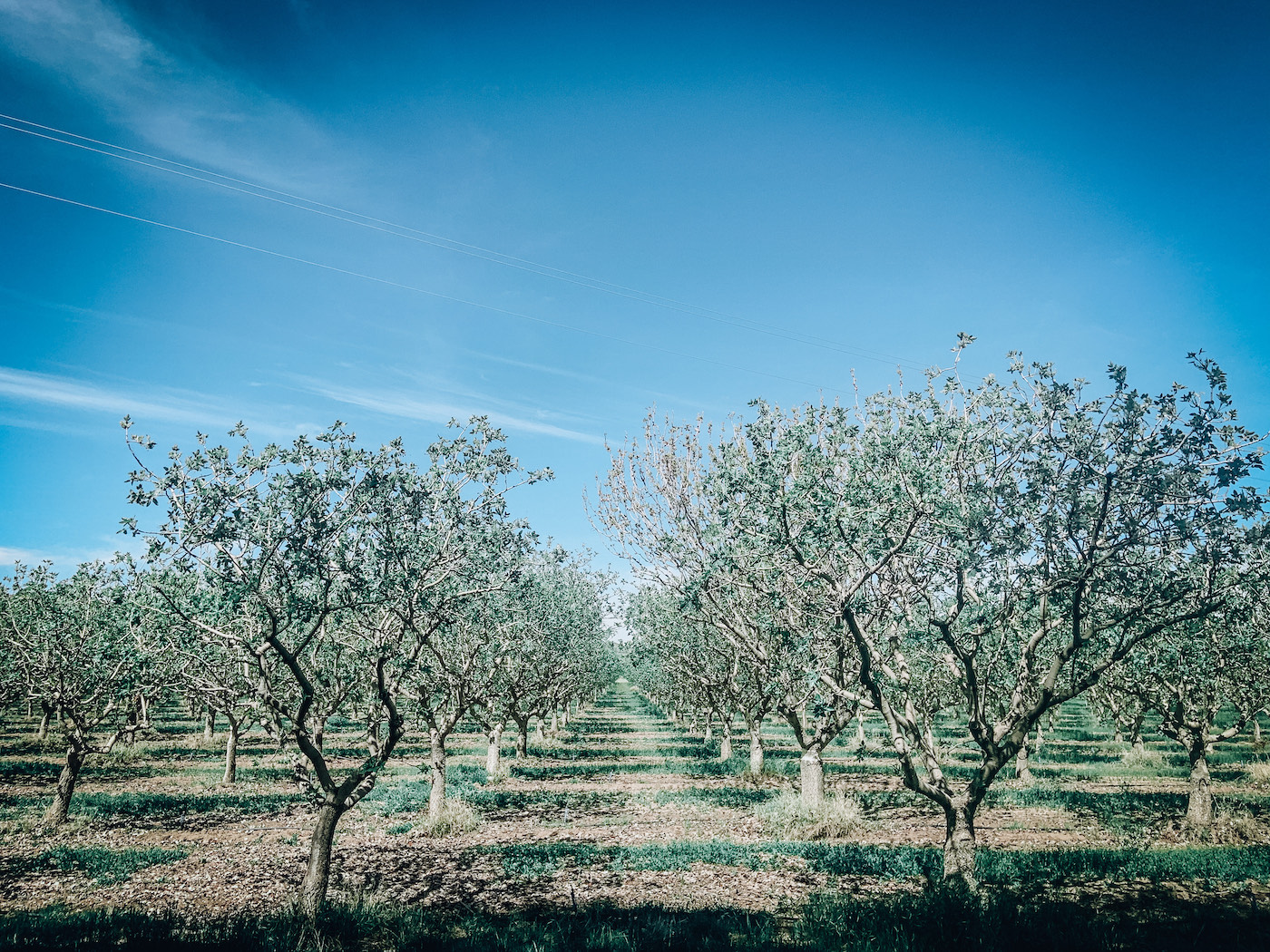 No one understands the new snacking culture more than Santa Barbara Pistachio Co. The organic pistachio grower – founded by the Zannon family in 1991 and situated on a 440-acre ranch in Santa Barbara's northern Cuyama Valley – lures snack lovers away from mainstream brands with artisan nuts made with natural ingredients. Gail Zannon started the business with her husband, Gene, in 1991. The couple, along with their family, run a vertical operation – growing, processing, and packaging on-site – to ensure the quality of their product. Sons Tristan and Josh do the farming and pistachio production, while daughter-in-law Melissa attends farmers markets and runs community events. The brand's ready-to-eat, flavored pistachios as well as pistachio oil, butter and ground meal are popular staples at local farmers markets as well as Tri-County Produce, Lazy Acres and Whole Foods. We recently caught up with Gail to learn more about pistachio farming and the "smiling nut."
Q. I'm embarrassed to admit that I just learned pistachios are classified as a fruit.
A. Not everyone knows this. A pistachio is a seed that has a husk and protective shell. By definition this is a fruit. The major nuts are categorized as fruit. Peanuts, on the other hand, are legumes and fall under the same category as beans, chickpeas, lentils, and peas and therefore a vegetable. The pistachio is a fibrous fabric that envelops the shell and the meat is inside the shell. It's pale yellow with a little bit of purple in it. People think the nuts look incredibly beautiful in the early stages, but after a few days the appearance changes and they begin to look moldy. The outer hull of the shell has to be removed, then the shell and the nut are dried down to a certain level of moisture so they don't grow mold. It's a lot of work to handle that.
How are pistachios harvested?
There isn't much contact with the pistachios when we harvest them. We employ the use of a machine that clamps onto the trunk of the pistachio tree. The machine has a platform that is leveled underneath the branches. The machine shakes the tree wildly and the nuts fall onto the platform and then they roll down into a large bin. So the nuts aren't handled by people – it's all machine harvesting. The nuts are then hulled, lightly dried and then put into cold storage. Then they're roasted. The initial drying process and cold storage reduces the danger of mealy bug infestations. The nuts are strong and healthy because we fertilize with organic compost.
How has California's landscape of pistachio farms changed since you planted your first harvest almost three decades ago?
Since then the number of commercial pistachio growers has increased in Bakersfield, Porterville, and Kern Counties. There are still small farms that are around 40 acres or a couple hundred acres. The San Joaquin Valley, which sits farther north than the Cuyama Valley, is home to the bulk of the Golden State's pistachio farms. Some aspects of the business have not changed: some farms continue to offer fruit stands or roadside stands that continue to do very well. It's hard work, so I applaud them. We're in a remote location, in the northeastern corner of Santa Barbara County, sharing borders with Ventura, Kern, and San Luis Obispo Counties. Our farm offers a general store, which sells gas, food, beverages and of course, pistachios, to travelers. The store's traffic comes mostly from campers and hikers. We're not the largest grower in California but we're one of the largest producers of organic pistachios.
For a time Iran was the largest producer of pistachios until an embargo paved the way for U.S. farmers to grow the crop. Now the U.S. rivals Iran in pistachio production. How do California pistachios compare to the flavor and texture of pistachios in the Middle East?
Iran grows a lot of pistachios. I've tasted them, and they're very good. Instead of a bulb shape they're a long, narrow shape. They're more flat and brown or a pale tan. The Iranian pistachio is a little oiler and has a lovely flavor. One variety I enjoy is the calagucci pistachio. The Central Valley pistachio variety are called Kerman; they are Manila in color and also delicious.
Besides being one of a few organic pistachio growers, Santa Barbara Pistachio Co. is known for offering the widest range of flavors. What are your best sellers?
Our current best sellers are lemon zing, onion garlic, hickory smoked, chili lemon, hot onion garlic, and habanero. There is always some discussion about bringing in new flavors. Our staff collaborates on flavor profiles, which makes it easier to sell as a team.
SB Pistachios Co. is available at Montecito Farmers Market on Fridays 8 am – 12 pm; Santa Barbara Farmers Market on Saturday 8 am – 1 pm
Gail's Pistachio Pesto
Ingredients:
2 cups basil leaves
½ cup olive oil
2 garlic cloves
½ cup Parmesan cheese
1 cup Santa Barbara pistachio raw kernels
1 grind black pepper
To make 1 cup of pesto, place about 2 cups of basil leaves, 2 garlic cloves, and 1 cup of Santa Barbara pistachio kernels in a food processor. Process until smooth, leaving just a bit of texture. With the motor running, slowly sprinkle in ½ cup olive oil through the feed tube. Add ½ cup freshly grated Parmesan cheese and a grind of black pepper. Process to combine and serve with cooked orecchiette or penne pasta. Pesto will keep fresh covered in the refrigerator for up to 2 days.
You might also be interested in...