Real Estate Snapshot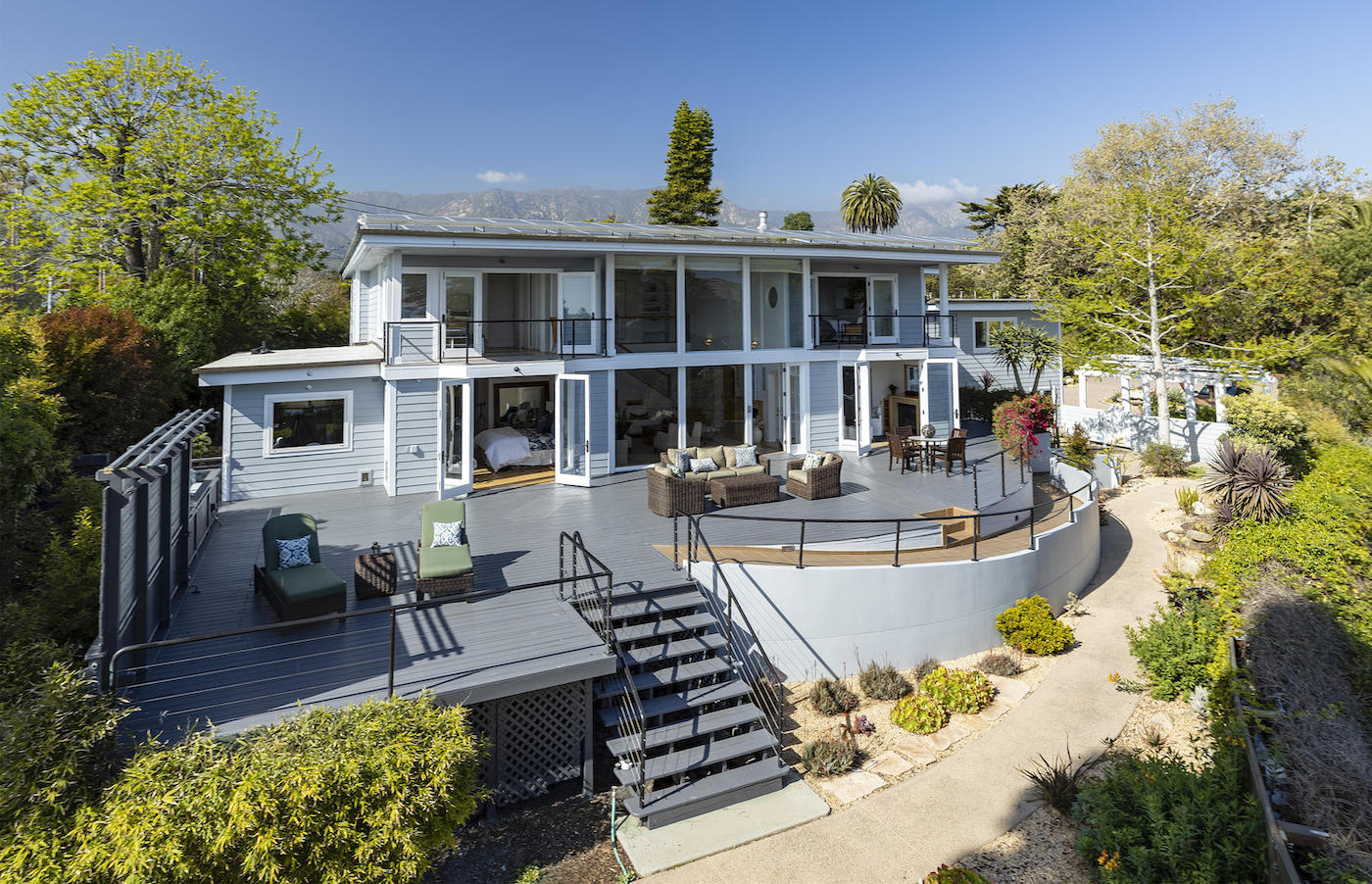 Montecito Market Update
Real estate transactions in Montecito have been steadily increasing over the last two months, reflecting an influx of out-of-town buyers flocking to purchase in the 93108 zip code since the COVID-19 pandemic shutdown began mid-March.
The last few weeks have been incredibly active, with 28 homes going into escrow in Montecito since June 1, including six that have been on the market for over 150 days. Let's compare this figure to last year: just 11 homes went into escrow from June 1 through June 22 last year… that's a 250% increase in activity! May's numbers are just as strong: in May 2019, ten Montecito homes went under contract, compared to 27 in May 2020! Again, a good portion of these sales were listings that had been on the market for a while; eight of our May sales had been on the market from 150 days to 613 days, which represents both an influx of buyers who are new to our market, combined with a staggering lack of inventory County-wide.
Low Inventory Keeps Prices High
The number of active listings remains low, which was a factor earlier this year before the pandemic, and proceeded to tighten the first month of the shutdown as buyers *momentarily* stopped requesting to see property, and many sellers pulled their listings off the market. Not surprisingly, the low number of listings in both Santa Barbara and Montecito directly contribute to the stability of our property values, which we'll discuss a little later.
A month ago I reported 123 active listings in Montecito proper with 19 "coming soon" listings, which are not viewable by the public at large. We are in nearly the same situation a month later: there are 125 active listings in Montecito and 17 in the "coming soon" category. Interestingly, sellers' and agents' motivations in listing homes in the "coming soon" category has shifted. During the height of the pandemic, the reason for listing in the "coming soon" section was a way to test the market for nervous sellers, and to keep the property from accruing days on market in case buyers weren't biting. Now, agents are listing in that section of the MLS as a way to let other agents know that a property is in the final stages of being ready for market, and will hit the "active" section soon, in order to capture buyers who are touring property from out of town.
These numbers are still down about 40% from a normal "spring" selling season in Montecito, although the increase in escrows and closings tell us that our normally busy spring selling season has shifted into the summer months, and I still expect that as businesses continue to open up and leisure travel picks up, buyers will only become more active in our market. I predict sellers' confidence will continue to increase, which will be reflected in higher inventory numbers as the summer continues.
Property Values Continue to Climb
Between May 1 and June 22, we've seen the closing of 35 properties in Montecito, with a median sales price of $3.66M. In the same time frame last year, the median sales price was nearly $2.5M, with a total of 29 sales. Looking deeper into the stats, we know that this year, we've seen the closing of nine sales over the $5M mark, which is higher than an average year in Montecito, effectively pushing up our median sales price. Last year in the same time frame only four homes in Montecito sold for over $5M. This is great news for the high-end market, which has seen a stall the last few years as buyers' needs and desires shifted to smaller, more manageable properties that are in close proximity to the beach, restaurants, and shops.
The remarkable news about the burgeoning high-end market (over $5M), is that all but one of the higher end homes sold since May 1 were on the market for less than two months, which tells me the pandemic and associated quarantine has had a notable influence on buyers' needs and tastes, more specifically, many buyers are now looking for more square footage, larger yards, dedicated office space, and privacy.
A more accurate representation of median sales price is assessing the values of the homes that have closed year-to-date. That number is currently $3.2M, with 81 sales since the beginning of the year in Montecito. In 2019 our YTD median sales price was $2.85M, with 73 sales between January 1 and June 22, 2019.
Luxury Condo Market Rebounds
Since May 1, we've seen five Bonnymede or Montecito Shores condos go into escrow or close, as well as two condos in El Montecito Verde (Fairway Road near the Music Academy of the West), three on Coast Village Road in both the new building on the corner of Olive Mill Road and Coast Village, and in Olive Mill Plaza (behind the Honor Bar), and one in the upper village. Three of the five Bonnymede or Montecito Shores condos were on the market between 266 days and 610 days, which again, represents an influx of new-to-our-market buyers, likely out-of-towners looking for a second (or third) home as a reliable place to land.
To put it in perspective, only three Bonnymede or Montecito Shores condos sold in the first TWO quarters of 2019, with no other luxury condo sales to note during the same time frame.
The Rest of South Santa Barbara County
When looking at South Santa Barbara County in general ­– this includes Goleta to Carpinteria, including Montecito and Hope Ranch­ – the market is extremely hot, but the numbers aren't as bold as in Montecito. Year-to-Date sales of homes and PUDs from January to end of May are down from 433 last year to 344 in 2020. The sales price is slightly down as well, from a historically high $1.3M to $1.295M. Active listings are down 27% over last year, and new listings are down 19%. Properties that went into escrow are down 26%, although that number is starting to shrink as transactions picked up significantly in June.
As we head into the summer, I believe many areas in Santa Barbara proper ­–including the Riviera, Upper East, Mesa, Samarkand, and Hope Ranch – will continue to see an influx of activity from pent up buyers. We are seeing homes sell with multiple offers on the first and second day on the market, provided they are priced well and have the amenities that buyers are looking for. Some neighborhoods, including the Upper East, Samarkand, and Hidden Valley, have had so few listings this year, that homes are selling immediately and for a premium. A recent example: a 2/2 in Samarkand went on the market last week and received 17 offers in the first four days, including seven all-cash offers. About a third of the offers were from out-of-town buyers. I expect the final sales price to be at least $150K over the original asking price.
Condo Sales Down but Prices Up
The number of condo sales in the South County as a whole is down 35%, with 112 units sold this year compared to 172 in 2019. As expected, active listings, as well as the number of condos that have gone into escrow this year, are down 25% and 34%, respectively.
The positive news is that sales prices are up, with the median sales price of condos at $700K, compared to $653K in both 2019 and 2018. Average sales price is also up, even when you omit Montecito sales from the statistics. The average sold price without Montecito is $805K, and $941K if you factor in the Montecito sales. This is great news for condo owners across the board.
Notable Listings
Despite a lack of inventory in Montecito and beyond, there are quite a few gems that are still available and ready for their new owners. Here are a handful of picks in multiple price points.
485 Monarch Lane
In Ennisbrook, a rarely available and impeccable Casita is available for $3,895,000 on Monarch Lane. With four bedrooms and 3.5 baths, the home was recently updated with top quality design and finishes. The floor plan feels open but has well-defined spaces, including a well-equipped chef's kitchen, a dining area with an elegant wood-detailed ceiling, and a living area with limestone fireplace. The master suite features a fireplace and spacious bathroom with a steam shower, and there are three more spacious guest bedrooms.
The property also features a year-round loggia, offering a cozy seating area by the fire for cooler evenings, as well as an outdoor TV and built-in heaters. The backyard is surrounded by majestic oaks, offering tranquil privacy behind the gates of Ennisbrook. The property is offered by the Schlobohm Hodson Real Estate Team of Compass.
2020 Creekside Road
Behind the gates of another prestigious enclave, Montecito Valley Ranch, a custom built Mediterranean home is for sale for $4,295,000. The three-bedroom, 3.5-bath main house offers generously sized rooms including a voluminous living room, cozy sitting room and a 1,500-sq.-ft. great Room with vaulted wood beamed ceilings. The chef's kitchen comes equipped with two oversized Viking refrigerators, a six-burner Wolf stove, copper sinks, two walk-in pantries, and a butler's pantry. The main level also features a master suite with an oversized bathroom.
Outside is a perfectly-positioned tiled pool and jacuzzi which sits between the main house and the oversized one-bedroom, 1.5-bath pool house. This home is located in the Montecito Union School District. Listed by Aaron Gilles of Village Properties.
677 El Bosque Road
Recently restored and enhanced, this Monterey Colonial sits on a beautifully landscaped acre on El Bosque, a highly desirable location in Montecito. The property features a gracious five-bedroom, five-bathroom main residence, a charming guest studio, a 45-foot pool, and outdoor dining pavilion or pool cabana. Renovated with exceptional quality, finishes and taste, the south facing residence offers four bedroom suites, with a gracious master suite and elegant marble bath on the main floor.
The formal living room, with original fireplace, offers access to the terrace overlooking the pool and gardens. The sun lit kitchen and family room is perfect for family living and dining, featuring a gourmet kitchen and seamless indoor/outdoor living, with French doors leading to the pool, dining pavilion and grounds. On the upper level are three bedroom suites that enjoy views of the mountains. The fifth, smaller bedroom is off the kitchen on the main floor, has a detached full bathroom, and may also serve as an office or playroom.
The newly reimagined estate is offered for $5,650,000 by Charlie Petersen and Susan Conger of Coldwell Banker.
380 Woodley Road
Another recently remodeled estate for sale in Montecito is 380 Woodley Road, located in the coveted neighborhood of Pepper Hill in Montecito. The estate is surrounded by gardens and natural pathways, and offers panoramic mountain views. The home includes a new gourmet kitchen with large walk-in pantry, a cozy family room opening to an outdoor dining terrace, an elegant dining and living room with soaring ceilings, and a beautiful master suite with private terrace. There are seven bedrooms, seven bathrooms, guest quarters with a full kitchen, two office areas, a game room, an artist studio, and garage spaces for five cars.
The 1.28-acre property is beautifully landscaped with drought tolerant plants, lighted pathways, a gazebo, rock terracing, and mature oaks. Located in Cold Spring School District. The home is listed for $6,495,000 by Calcagno & Hamilton of Berkshire Hathaway.
789 Rockbridge Road
The "Four Leaf Clover" Estate in Riven Rock is for sale; a Neoclassical, ultra-luxurious, single level home with guest house and pool cabana. Newly designed by renowned architect Peter Becker, the approximately 4,680-sq.ft., three-bedroom, 4.5-bath home features incredible historical provenance coupled with extraordinary modern interiors and amenities.
Located on 1.73± acres of what was formerly known as the Four Leaf Clover Garden of Stanley McCormick's 87+\- acre Riven Rock estate, this coveted neighborhood is surrounded by historic stone walls, privacy hedges, and is in close proximity to Montecito's best hiking trails, shops, eateries, and beaches. The U-shape design allows every room to flow seamlessly to the central courtyard, which was carefully designed on an axis so that the original staircase, the front entry, the Four Leaf Clover design, and pool all maximize the inherent symmetry of all the design elements. The original garden paths of the McCormick Estate have been replicated by Landscape Architect Byron DeBray and much of the original sandstone stairs and four-leaf clover design have been restored with stone from the property. The two pool cabanas or guest suites boast lovely ensuite baths, and both enjoy dramatic mountain views.
The remodeled modern interiors boast grand living spaces, with rich wood floors, fine tile and marble work, and elegant chandeliers and wall sconces throughout. The modern gourmet kitchen features gourmet appliances, a massive center island and an open floor plan that flows seamlessly with the dining area and butler's pantry. The master bedroom has a custom fireplace, a master loggia with an infrared sauna, and two master bathrooms, each with spacious walk-in closets. The two guest suites, one with built-in cabinetry that functions as an executive office, and the other that features a home theater, have ensuite baths.
The home is located in Cold Spring School District. Listed for $7,800,000 by Jason Streatfeild of Douglas Elliman.
You might also be interested in...