Montecito Gets Its Mojo Back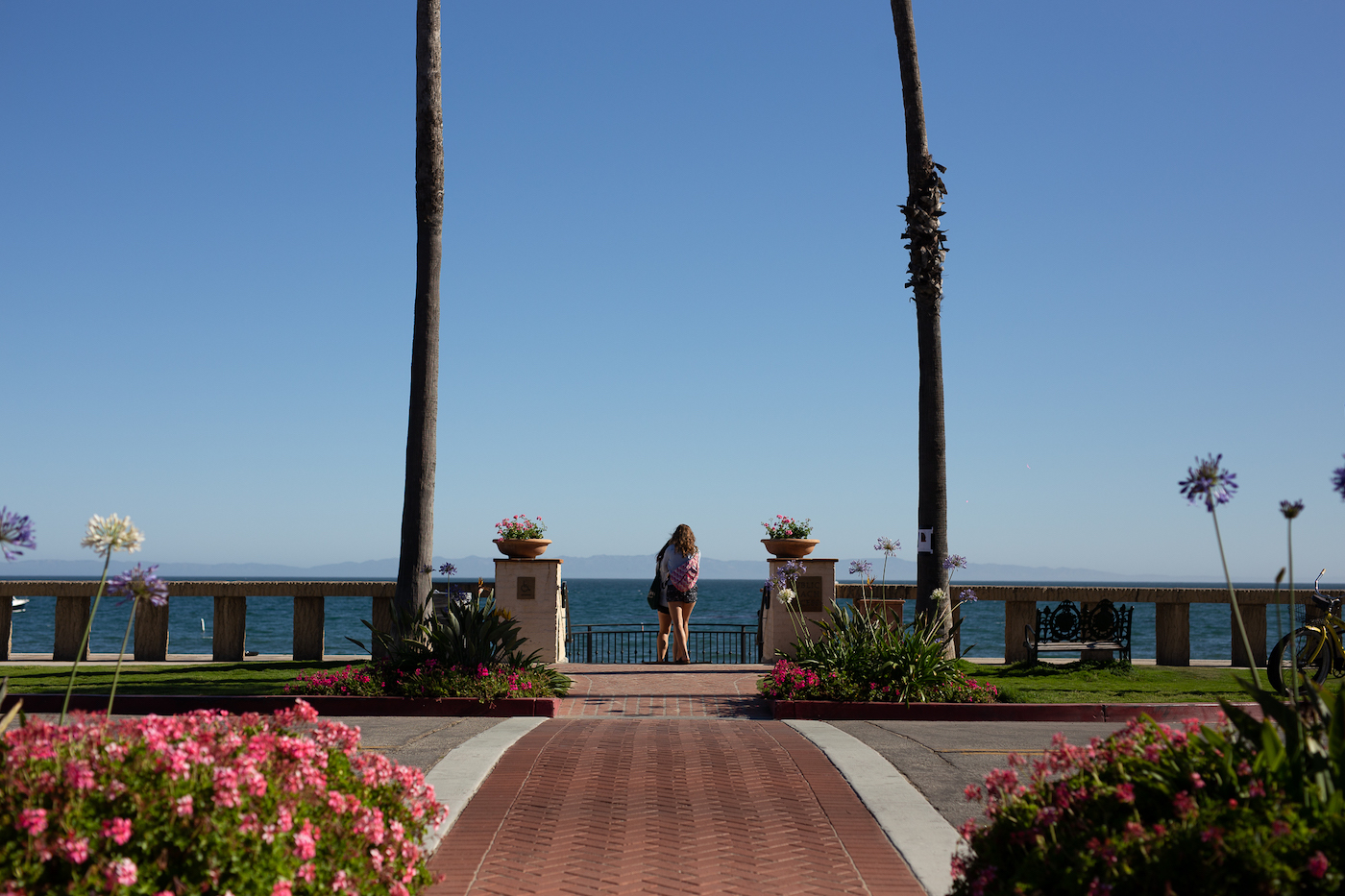 One of the handful of go-to real estate agents for Montecito, Dan Encell has been studiously observing the ebb-and-flow of the crown jewel of Santa Barbara's luxury housing market for more than three decades. He's seen it all, but even Encell was surprised by the insistent ringing of his cell phone at a time when Californians were months into shelter-in-place orders and national unrest over police tactics were about to send thousands into the streets in protest.
"This has been the strongest surge in demand for Montecito that I've seen in over thirty-three years," said Encell, an agent for Berkshire Hathaway. "And whatever event was second – well it's not even close."
Case in point is the 6,300 square-foot newly renovated Mediterranean estate situated on nearly two acres at 501 Valley Club Road. Encell listed the estate a year ago and fielded just three offers over a span of more than six months. Without a buyer, he yanked the listing. But when Encell re-listed 501 Valley Club Road two weeks ago, multiple offers came in after just two days of showings. All but one of those offers was over the asking price. One of the bidders was hoping to move from Los Angeles and – the one with the winning bid is relocating his family from San Francisco.
"The market is insane," says Michael Calcagno, a top agent with Calcagno & Hamilton, a team also associated with Berkshire Hathaway.
Calcagno says he was recently racing around Montecito to show three high-net-worth individuals – a high number of wealthy buyers to have at one time – four different properties in a single day. Within 24 hours, all of his buyers had made offers and of the 12 properties that he'd shown, 11 were already pending.
"Something has shifted," says Calcagno, who has lived and worked in Santa Barbara for over 20 years. "I've literally had two clients call me from San Francisco and Los Angeles and say, 'Get me the [heck] out of here. I have my car packed. I'm selling my house and I'm moving into a hotel down there for a few days. I don't care if you put me in Isla Vista for a bit – just find me something.'"
It's understandable that when the world seems like it's unraveling, people with means start looking for a safe harbor. What's a bit surprising is how much they are eyeing Montecito, which finds itself back en vogue after recent setbacks that had put it in the national spotlight as a disaster area, not as an oasis. And while the rising real estate market is a sign that Montecito has regained its mojo, some wonder at what cost.
Unlikely Oasis
For an enclave famed for its bucolic charms and placidity, Montecito has been on an emotional rollercoaster these last few years.
Two years ago, the community was a cautionary tale – a potential Santa Barbara addendum to Ecology of Fear, famed urbanist Mike Davis' dystopian account of Los Angeles at the millennium. Following the Thomas Fire and the disastrous mudslides that killed 23 people and caused $207 million in property damage in its wake, Montecito was, for a week, a regular chyron on CNN and a national tragedy. Many predicted a mass exodus.
Instead, galvanized residents – already a tight knit group – set about not only rebuilding but updating the area's infrastructure, including bridges, water-mains and telephone poles. Some residents opted not to rebuild and left, but home prices stayed relatively steady considering the scale of the event.
Then came the worst global pandemic in a century, followed quickly by civil unrest on a scale not seen since 1968. One of these events had the power to scramble the existing narrative that Montecito was in decline. In tandem, they blew it entirely up. Montecito's real estate market is now hotter than ever.
According to a recent market report provided by Montecito's Riskin Partners Estate Group, Montecito recorded 47 home sales in the first quarter of 2020, up a dramatic 62 percent over the same period last year. Sales of homes in the $5-10 million range and $3-5 million range more than doubled (sales of homes over $10 million were down slightly). But that data doesn't tell the real story, as the burst in activity has come since the pandemic took hold in mid-March. (Riskin Partners said it was nearly impossible to put together a more recent report because the data was changing in a meaningful way almost every day.) "We are seeing a lot of multiple offers right now which is something that's been pretty rare here," says Jasmine Tennis, a partner at Riskin.
Part of this may have to do with Santa Barbara County's more laissez-faire approach to quarantine policies. Unlike L.A., beaches in Santa Barbara County remained open as did the hiking trails. Santa Barbara was one of the first counties to re-open for shopping and in-restaurant dining as part of Governor Gavin Newsom's "phase two" plan for reopening the state economy.
That's due to Santa Barbara's remarkably low infection and death rate. As of last week, there were a total of 2,421 COVID-19 cases in the county and 25 deaths caused by the virus (inmates and employees at the Lompoc Federal Prison Complex account for most of the county's COVID-19 cases and deaths). Those low infection rates certainly didn't hurt matters, but larger forces beyond Santa Barbara and Montecito are more likely at play here.
It's a fool's errand to try and predict what the world will look like post coronavirus pandemic. It is, however, a safe bet that whatever emerges is going to look dramatically different, especially when it comes to housing patterns. Many demographers are expecting a sizeable exodus out of high-density areas like New York City, San Francisco, Los Angeles, and Chicago to smaller, less dense enclaves in the coming months and years.
Meanwhile, shelter-in-place and social distancing orders have spurred a far more robust – and widely accepted – work-from-home culture that seems unlikely to change in the short term. Apple, Google, Facebook, Microsoft, and Amazon have all signaled, to varying degrees, their willingness to let their employees work from home. Twitter went so far as to tell employees that they can work from home permanently if they want to. Couple that with uncertainty over when schools may reopen and you have a generation of wary urbanites with ample reasons to take a serious look at smaller satellite towns.
Enter Montecito, with its expansive lots, low population density, excellent schools, access to beaches and mountain trails and a floor-area ratio designed to preserve the area's semi-rural nature. It's made for this moment – if you can afford it, that is. In 2010, the median home-sale price in Montecito was $2.23 million dollars, according to data provided by Fidelity National Title Group. In 2020, the median price was $2.44 million. Compare that to the rest of South Santa Barbara County, which saw a 2010 median-sale price of $739 thousand climb to $1.1 million in 2020.
"The tether to your work life just got a lot longer and the L.A. to Montecito shift makes perfect sense," said Jonathan Miller of Miller Samuel Inc., a real estate appraisal and consulting firm that tracks these trends. Miller said a similar displacement is already underway in Manhattan. In recent weeks there has been a burst of inquiries about listings in the Hudson River Valley, the Hamptons and parts of Connecticut like Greenwich mainly from residents of Manhattan. "In many ways this trend would've likely occurred five or ten years from now. It's not that remote working is just now being discovered and these undervalued markets are going to have their day in sun. It likely would have happened eventually," said Miller.
Too Much of a Good Thing?
Nicknamed the "American Riviera," there are around 3,100 homes in Montecito, a town known for its Spanish Revival Architecture. Visitors don't have to look too hard to find architectural gems from the likes of Lutah Maria Riggs and George Washington Smith, who moved to Montecito and founded the California Movement in Spanish Colonial Revival.
The town is organized around an upper village and a lower village. The upper village is the heart of what's known as the Golden Quadrangle and that's where most of Montecito's large estates are concentrated. Once past East Valley Road, homes are above the fog line and thus the views – both ocean and mountain depending on a lot's orientation – can be spectacular. The lower village, which runs along Coast Village Road, offers enhanced walkability to restaurants and retail shops and there are easily accessible pathways that can take residents to the beach. In some cases, lots on the eastern and western edges of Montecito can offer the most privacy.
For long-time boosters of Montecito – of which there is no shortage – the fact that it's taken as long as it has for the area's charms to catch the attention of a wider audience has been baffling. "I think we're incredibly undervalued for what we offer, especially by the L.A. community," said Encell.
Like most coastal California communities, the last four decades in Montecito have been, generally speaking, a story of a few booms and incommensurate busts. It was Proposition 13, the state's seminal, voter-approved amendment that caps taxes at 1 percent of a property's assessed value at purchase, that drew a cadre of East Coasters to Montecito in the 1980s. That era saw housing price spikes in 1987 and again in 1990 and then slow, steady growth in the 1990s when Montecito and other pockets of Santa Barbara County actually outpaced L.A.'s housing market.
That dynamic shifted around the turn of the millennium, when L.A.'s housing prices started their meteoric rise and never looked back. Westside L.A. enclaves like Brentwood, Santa Monica, Pacific Palisades, and Venice started seeing annual 20-percent price jumps and by 2015 L.A. was considered one of the hottest real estate markets in the world. Montecito's market meanwhile was slowing. According to Encell, median home prices in Montecito are approximately where they were in 2006 and 2007.
This slow growth is partly by design. As an unincorporated area of Santa Barbara, Montecito has its own planning commission, its own board of architectural review, its own water district, school district, a homeowners' association and a community plan that dates back to 1992. Collectively, these governing bodies have made Montecito one of the most fiercely protected neighborhoods on the Central Coast and the mien of the place is low-key, if not hostile, when it comes to excessive flashiness and coarse behavior.
Just ask Megan Orloff, the president of the Montecito Association. Orloff didn't mince words when asked what advice she would give to prospective buyers who were eyeing a move to Montecito from out of town.
"Aside from suggesting they don't move here, my primary message would be, if you move here don't try to recreate what you left," she said in an email. "It's very concerning. I was shocked when I recently looked at Zillow and saw the volume of homes for sale. Montecito is not a 'playground'; it is not the Hamptons, it is not Malibu, it is not Palm Springs, it is not Orange County. The more people who move here, the more that quiet and simple life is threatened. We're already seeing it. Increases in noisy parties on the weekend, parking on the streets, violations of lighting, traffic queues, speeding on streets, mail theft, crowding of trails, trash on the trails, use of public spaces as public bathrooms – a complete lack of respect for our community."
A Question of Balance
Ask long-time residents how Montecito has been able to stay (relatively) under the radar these past few decades and you'll get a range of theories: lack of local industry; too sleepy; not enough dining options. At least two of those theories no longer hold.
Over the past two years, Santa Barbara has been adding to an already robust technology scene. In February, Amazon announced it would be expanding its workforce in Santa Barbara and opening a new 48,000 square foot office downtown. Honey Science, a Los Angeles-based software company, recently announced it would be subleasing two adjoining building in downtown Santa Barbara, adding 18,792 square feet to its local footprint. Santa Barbara-based Sonos has similarly expanded its reach in the city. Meanwhile, Coast Village Road has added 10 new eateries in the last two years alone. Furthermore, the 161-room Rosewood Miramar Beach by L.A. developer Rick Caruso, which opened last year, is drawing even more young, well-heeled people to the area. Agents are regularly fielding calls from Rosewood guests who are eager to take a few hours on the weekend to peruse active listings.
Despite its best attempts to stay understated, Montecito has not been immune from drawing the national spotlight. In September of 2007, Oprah Winfrey hosted a star-studded fundraiser at her Montecito estate for a relatively unknown Senator from Illinois. Since then, Oprah and to a slightly lesser degree Ellen DeGeneres have become synonymous with Montecito. (For locals, Jeff Bridges and his wife, Susan, remain the quintessential celebrity residents.)
The entertainment industry's connection to Montecito dates back to the early 1900s with John Drew, Ethyl Barrymore, John Barrymore, Flying A Movie Studios, and others. In recent years, a younger generation of film and television celebrities have been scooping up local properties. Natalie Portman, Gwyneth Paltrow, and Ashton Kutcher all own Montecito homes. Last week, it was reported that singer Ariana Grande purchased The Porter House – two English Tudor-style barns that sit on a little more than an acre of land. The main house has two bedrooms and three bathrooms with brick floors and a massive fireplace in the great room. Grande paid $6.75 million for the home.
The fact that Montecito finds itself a real estate hotspot is something of a small miracle. The debris flow on January 9, 2018 – or 1/9 as it's known by those who experienced it – was an existential event for the community. The number of sales in Montecito fell 37 percent in the first five months of 2018, compared with 2017 and the median price fell by double digits. Nearby Hope Ranch was billed as the obvious successor and many agents thought it would be absorbing the spillover. But the situation in Montecito quickly rebounded.
For the time being it would seem the central tension will be how Montecito, and more broadly Santa Barbara County, handles this renewed interest and potential influx of outsiders. Transforming a community that has traditionally been largely second homes to one that is largely primary residences can be tricky. And the popularity and soaring home prices in the far westside of Los Angeles hasn't been without its problems. Acute gentrification and spec mansions stuffed onto undersized lots are but two examples. But L.A. has never served as a model for Santa Barbara. As Riskin Partner's Jasmine Tennis put it, "Montecito isn't looking to be an extension of Los Angeles."
You might also be interested in...