SB Sunshine Tutors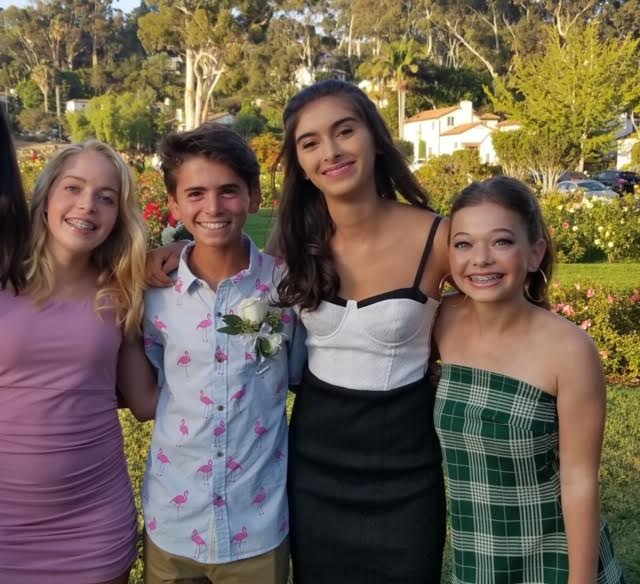 Lesley Drucker, a sophomore at Cate School, recently started SB Sunshine Tutors, a tutoring service to support students who are struggling with homework during the pandemic. Lesley saw how students were no longer able to meet with their teachers after class for help. "I really relied on getting help from teachers after class, but all of sudden, I couldn't," was a common refrain. During this stay-at-home period, helping her younger sister with online school, Lesley started to wonder about those who didn't have older siblings who could stand in as tutors. "To me, it's a luxury not enough people have. I sent emails to local schools to see what tutors I could harvest, and then it just started! Since we're always inside, I thought SB Sunshine was a clever name in hopes that we can bring sunshine to others."
SB Sunshine Tutors is staffed by volunteer high school students who provide free tutoring services in a wide range of subjects. These tutors include Noah Silverberg, Kate Sheldon, and Sofia Schuster, sophomores at San Marcos High School, and Linnea Moe from Santa Barbara High School.
"I think it's so important that we provide this kind of one-on-one time where we can answer questions and really help students understand," says Noah Silverberg. "Not everyone moves at the same pace and when you're doing online school the teacher isn't walking around the room, seeing who needs more help. You're just in one big class and it's a lot harder to ask questions. At the same time, when you ask a question, everyone can hear you, so you might feel like you're being judged. We provide a comfortable environment with one-on-one teaching that's personalized to the student." Noah explained.
Lesley adds, "I've been fortunate in having such great teachers to help me through this, so I wanted to help those who don't feel well adjusted to this new online school."
The volunteer tutors offer hour-long tutoring sessions where they work together with the students on their homework to answer any questions and teach concepts that might have been covered too quickly in class. "Usually I have parents share what their child is working on a couple of minutes prior to the meeting, just so that I can understand the background. It's helpful to work through it together with them in real time." says Lesley.
"I like to tutor by sharing my iPad screen and writing down the problem. I think for most kids it really helps to have them see the process. Other times they can share their screen so I can help guide them." Noah commented.
Noah explained his motivation, "One of my goals is to not let COVID-19 influence our education more than it has to. It has already torn apart daily routines and learning habits, so any way that we can help prevent issues in education we are ready to help. After COVID-19, when students return to school, we want them to fully understand the content from their online learning. When students aren't being held accountable every day for their work and getting the help they need from teachers, there will be holes in their knowledge. Our job is to help them fill those holes and make sure they have their fundamentals down."
Sofia Schuster, an aspiring singer, shared her reasons for helping. "My biggest interest has always been music, and I've used this time in quarantine to really dive into my interests. I realized that being able to use this free time to explore my passion is a huge luxury so I wanted to help out and support kids who are transitioning to online school."
SB Sunshine Tutors is providing a great community service to many local students. Students or parents can email them at sbsunshine@gmail.com or reach out to them on Facebook at @sbsunshinetutors
You might also be interested in...