Johnny Was Seeks to Donate Masks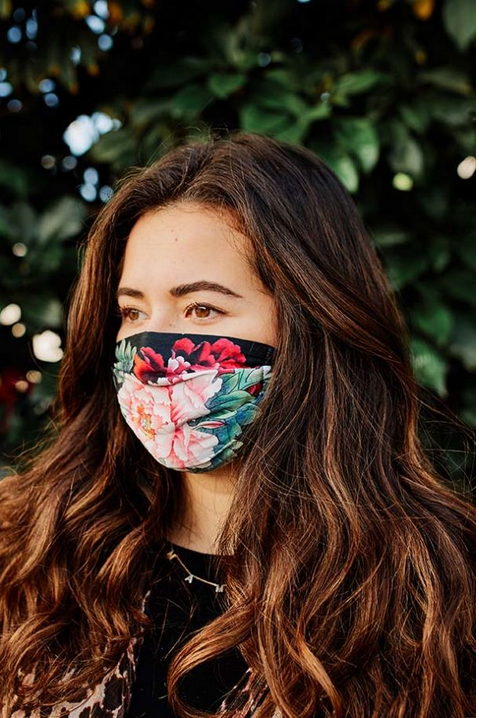 Calling all Montecito business owners and employees! Clothing boutique Johnny Was is seeking to donate hundreds of face masks to local business owners and workers as part of a larger donation program taken on by the retailer.
"Like many retailers, we began to pivot when the pandemic began, and started manufacturing face masks," said Montecito store manager Vanessa Lynn. In the last two months, the company, which has over 50 stores across the United States, has donated over 400,000 masks, made from the company's luxurious signature fabrics for which they are known. Locally, Lynn has overseen a donation of 1,500 masks to Sansum Clinic and 1,500 to Cottage Hospital. She's seeking to donate another 1,500 ­–she has about 700 left as of press time – to local Montecito employees and business owners, who are required to wear masks by the County and State regulations. "We want to get them into the hands of those who need them," Lynn said. The masks are cotton sateen, lined with 100% cotton, and made from repurposed and assorted fabrics. They have elastic sidebands and an interior pocket for an additional filter.
Johnny Was reopened on May 29, welcoming back beloved customers and friends. "I've worked retail my entire life, and I've never had happier, friendlier customers," Lynn said. "We as a company are very optimistic and positive that we are all going to get through this pandemic, and be better for it."
The clothing at Johnny Was consists of luxurious silk, velvet, linen and cotton fabrics, signature prints, and detailed embroideries that embody a relaxed lifestyle and bohemian elegance. Artfully constructed accessories include scarves, ornate handbags, jewelry, swimwear, and vintage belts. The brand, which was founded in 1987, is known for its worldly aesthetic and free-spirited style, with modern accents, colors, and textures that cross generations. The Montecito store features hand-painted wall murals and features a curated selection of custom embroidered dusters, jackets, blouses, kimonos, and bohemian style accessories. The functional and fashionable face masks will also be available for purchase at the store this week, as well as for sale online.
Those employees and business owners needing masks are invited to stop by the store Monday through Saturday, 10 am to 6 pm, and Sunday 12 to 5 pm. "We want to make sure that everybody who needs them is covered. As long as we have masks, we will give them out," Lynn said.
Johnny Was is located at 1159 Coast Village Road. For more information, visit www.johnnywas.com.
You might also be interested in...