We Can Dance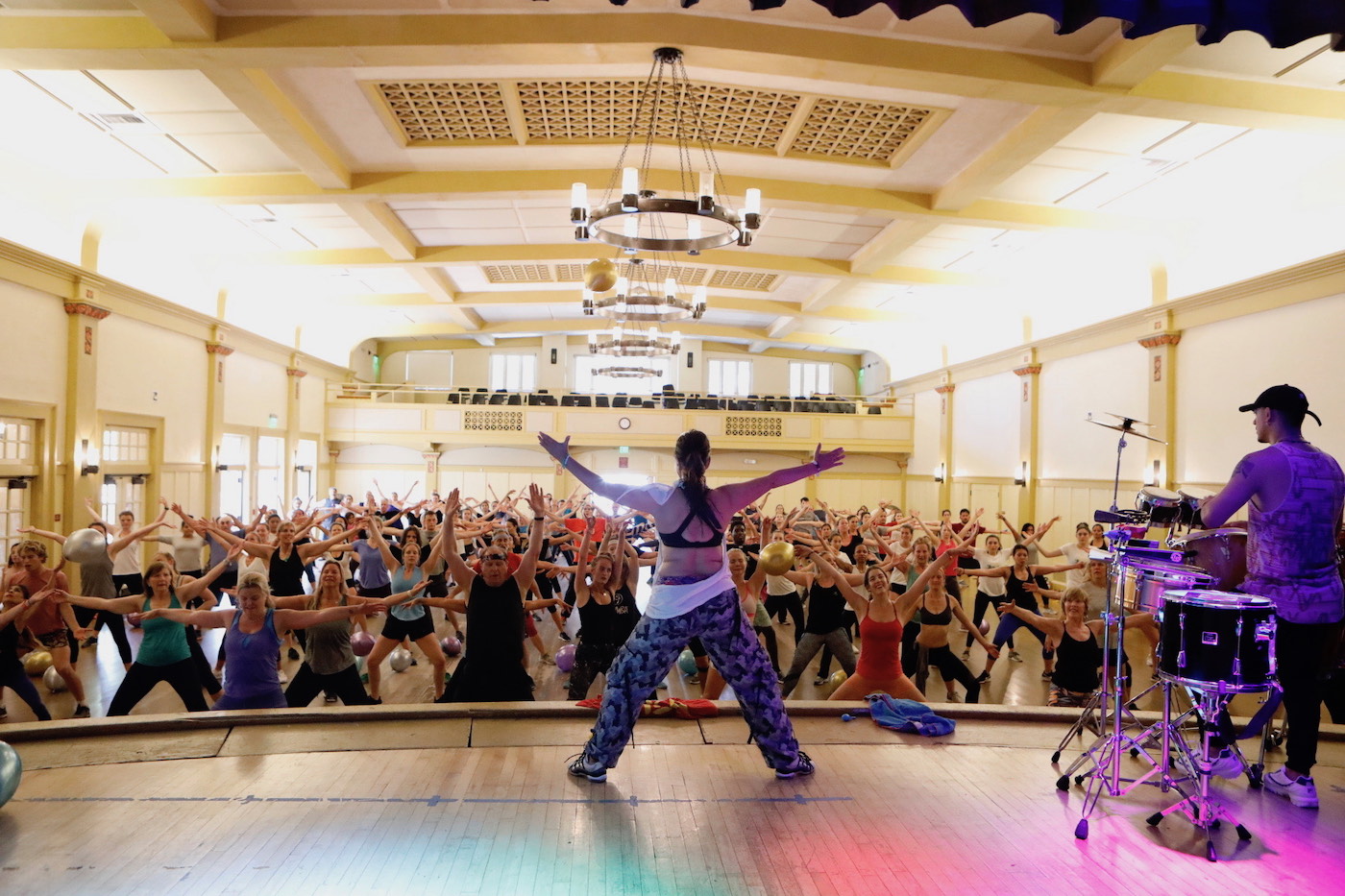 I love to dance but I know that dancing does not come naturally to everyone. However, as the world is reeling from all the terrible news and people are suffering from cabin fever (and WildCat remains closed!), dance of any kind, from ballet to break dancing to drunk dancing, is something that everyone can do in the privacy of their own home to help reduce stress, both physical and mental. Whether you were born to dance, like to dance, or have two left feet, dancing right now could do you some good.
Why? Dancing helps your body and brain. In fact, according to the Harvard Medical School Mahoney Neuroscience Institute, dance has such beneficial effects on the brain that it's now being used to treat people with Parkinson's disease. Other studies show that dance increases levels of the feel-good hormone serotonin and helps develop new neural connections, especially in regions of the brain involved in executive function, long-term memory, and spatial recognition. Most importantly, I believe, dancing feels good and can lift your spirit instantly.
Since the pandemic started, dance challenges have become a 'thing' on social media and options for online dance-based workout classes have exploded. On the video sharing app TikTok alone the #DanceChallenge has drawn more than eight billion views and kids everywhere are TikTok dancing with multiple generations in sync. As a former dancer, I'm loving all the online, on-demand and live dance classes to help me burn off some steam and calories. Here are a few of my favorites, including two amazing Santa Barbara instructors:
Whitney Hoover – Whitney is a former ballet, jazz, contemporary, tap, and hip hop dancer who moved to Santa Barbara after working at fitness studios in Los Angeles, including Tracy Anderson Method and Body by Simone. She combines her extensive knowledge of physiology and exercise science, Pilates, ACSM and Functional Range Conditioning certifications, and dance background into a workout that is both challenging and super inspiring. I love her online workouts as the exercises are geared to developing long, lean 'dancer' muscles. Whitney is opening a new studio in Paseo Nuevo that I can't wait to visit. Until then, she has a wonderful digital studio available online with new classes weekly. More info: WhitneyHoover.com
Josette Tkacik – Josette is a graduate of the Juilliard School, a former dancer at the Joffrey New York, Alvin Ailey, and other ballet companies, and one of the most successful Zumba fitness instructors in the world. Josette is passionate about empowering people through positive energy and health, incorporating music, dance, and community, and her signature and globally known class is always packed in Santa Barbara. Featured on NPR, Forbes, and other news outlets, she's been declared a "Medical Miracle" as she completely healed herself of rheumatoid arthritis with no pharmaceutical treatment whatsoever. Josette is offering three free livestream classes/week, videos on demand, and a seven-day course called "Heal; Becoming Extraordinary." More info: JosetteTKacik.com
Taryn Toomey – Taryn is the creator and CEO of The Class, a fitness method and "practice of self study" with a huge celebrity following that incorporates cardio, meditation, and therapeutic yelling. I love this class because it combines great music, challenging exercises, and dance-like movements that encourage a strong, lean, resilient body, with heart-clearing, emotional releasing sound therapy (i.e., screaming). You have to try it! More info: TheClass.com
Ryan Heffington – Ryan is a two-time Grammy-nominated choreographer, dancer and owner of The Sweat Spot in Los Angeles. His daily Instagram Live dance classes are FAB-U-LOUS and have been helping me sweat and smile throughout this whole pandemic. No dance experience is required and you're guaranteed to have fun! More info: @Ryan.Heffington on Instagram
If you're not into online dance classes, all you have to do is turn on some great music and start dancing! In the great words of Men Without Hats, I leave you with this…
"We can dance if we want to, we can leave your friends behind
'Cause your friends don't dance and if they don't dance
Well they're no friends of mine
I say, We can go where we want to, a place where they will never find
And we can act like we come from out of this world
Leave the real one far behind,
And we can dance"
You might also be interested in...