Real Estate Remains Strong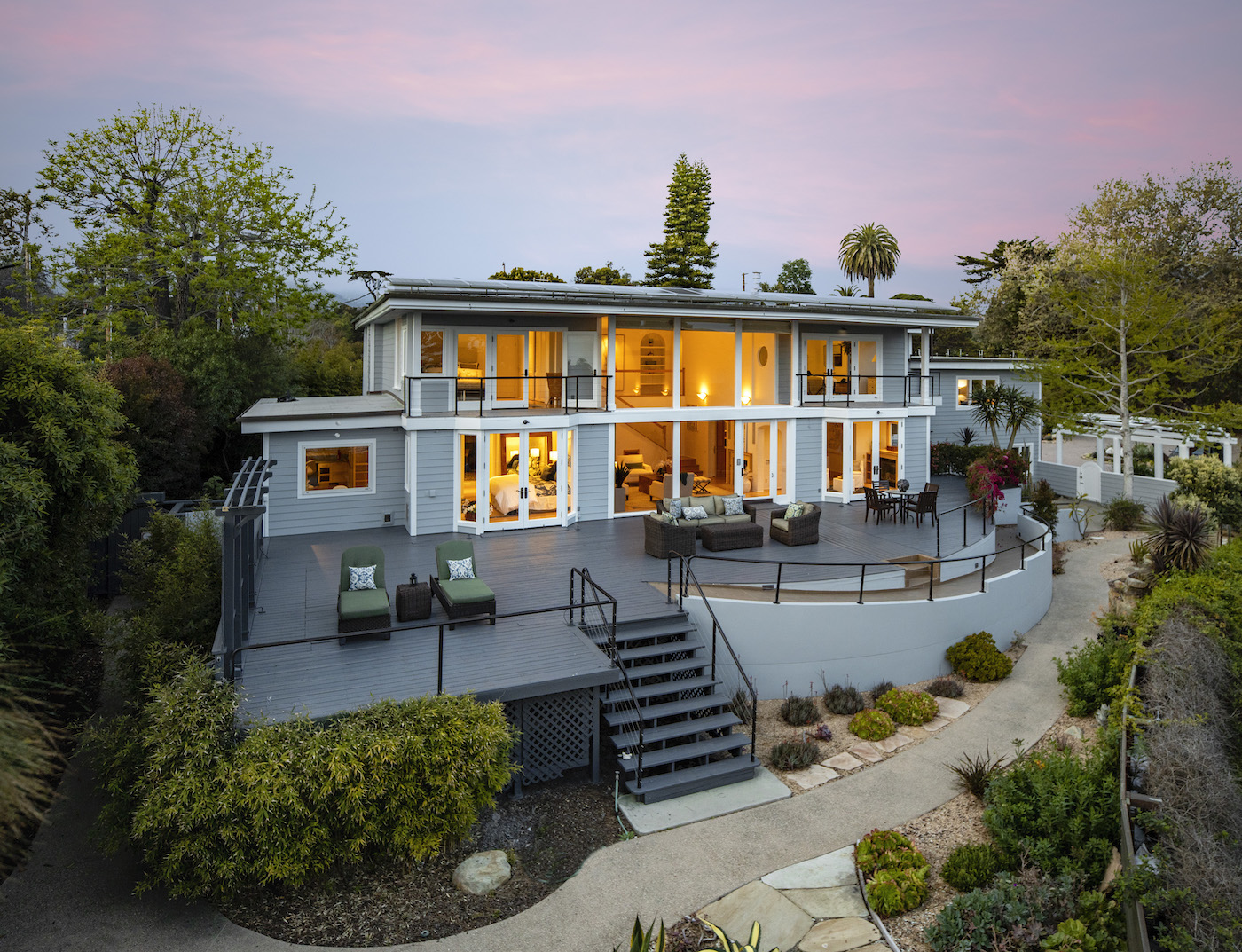 The real estate market in Montecito and Santa Barbara remains strong, despite major changes to the way properties are marketed and viewed. Sales in Montecito are up from last year in May; as of press time 16 homes have sold in May, with five full days still left in the month. This is compared to 15 homes sold in May 2019. Median sales price for the month of May is also up from last year: $3.1M compared to $2.8M in May 2019. Median sales price was also up for April, although we saw fewer sales last month – just 12 compared to 20 last year – easily explainable by the sudden stay-at-home order enacted by Governor Gavin Newsom in mid-March. At that time we saw dozens of cancellations of listed properties, and a sharp decline in showings and new escrows.
In the last month we've seen a significant uptick in showings in Montecito, and realtors report an influx of buyers from Los Angeles and the Bay Area, directly related to the COVID-19 pandemic. These buyers are looking for more space, both inside and outside, private yards, pools, and separate offices, and it's a steady mix of buyers looking for second (or third) homes as well as primary residences. We've also seen a massive increase in the need for summer rentals in Montecito, and homes on the beach are the most preferred. Last week, when restaurants and retail businesses were allowed to reopen with restrictions, Montecito was crawling with out-of-towners, desperate for their first taste of "freedom" since the pandemic began.
There are currently 17 homes under contract (in escrow) in Montecito, one of which has been on the market over 600 days! There are six others that have accrued significant time on the market, ranging from 236 days to 389 days. It is very encouraging to see these listings go under contract. I reported on a similar phenomenon following the 1/9 debris flow in January 2018, when five homes sold in Hope Ranch immediately following the mudslide, all of which had been on the market well over 100 days. This means we have a new buyer pool entering the market, scooping up listings that have been sitting for months.
The number of active listings remains low, which was a factor earlier this year before the pandemic. The low number of listings in both Santa Barbara and Montecito directly contribute to the stability of our property values. Right now there are 123 active listings in Montecito, and 19 "coming soon" properties that are listed in the MLS but not actively on the market. This is down about 40% from a normal "spring" selling season in Montecito. We expect that as businesses continue to open up and leisure travel picks up, buyers will only become more active in our market. We also expect that sellers will have an increased confidence level going into the summer months, and we will see more inventory hit the MLS.
Property marketing tools have shifted to mostly online. Agents are making the most of virtual and video tours, professional photography, and virtual open houses, as traditional broker's caravans and public open houses are still not allowed by the California Department of Real Estate. Private showings are permitted but restricted in the number of persons allowed; all property entrants must wear masks and gloves, and sign disclosure forms prior to showings. This has not hindered the eagerness of buyers wanting to see homes, according to local listing agents.
Home of the Week
Before this pandemic, home offices weren't something that every buyer needed or wanted in a new home. Now, a private home office has moved to the top of everyone's list, as working from home has become not just a luxury, but a necessity. Many out-of-town buyers are envisioning working from home indefinitely, and escaping more urban areas. Home offices have become a necessity, and sellers might want to think about staging one of the bedrooms in their home if there is not an already obvious office space.
Sotheby's agent Dusty Baker has a listing on Fernald Point that checks a lot of boxes for today's buyer. Baker reports incredible showing activity, from a mix of both local and out-of-town buyers. Unique in that it is on the sand yet extremely private, 1639 Fernald Point Lane boasts five bedrooms and seven bathrooms, with a fully equipped guest apartment and an elevator for unhindered accessibility. Tucked away on one of Montecito's most coveted beachfront lanes, this Cape Cod-style home offers privacy, ocean views, and door-to-sand access. The 4,700+ sq. ft. residence is steps away from Miramar Beach, yet is surrounded by beautiful trees and lush landscaping, which is a rarity in ocean-front real estate.
The bright and airy living room features two-story ceilings, stunning views through a wall of beach-facing windows, and a fireplace for cozy nights in. The home is an ideal entertaining home, with an expansive deck on which to enjoy the sounds and sight of the ocean, and large gourmet kitchen and butler's pantry.
At the other end of the main floor, the master bedroom suite offers a luxurious escape with pristine ocean views, a spacious bathroom with walk-in closet space, and a secluded office with room for four workspaces and a view of the ocean. On the second floor are four additional bedrooms, two of which feature ocean views and large French doors leading to walk-out balconies. All four bedrooms include their own ensuite bathrooms.
The well-appointed property is completed by an elegant circular driveway, an attached two-car garage and portico, and additional off-street parking. The home is listed for $9,900,000. Contact listing agent Dusty Baker (dusty@dustybakerrealestate.com) for more information.
You might also be interested in...