Famous Photog Dewey Nicks Who Lives Local and Works Global is Giving Back with Mentorship, Scholarship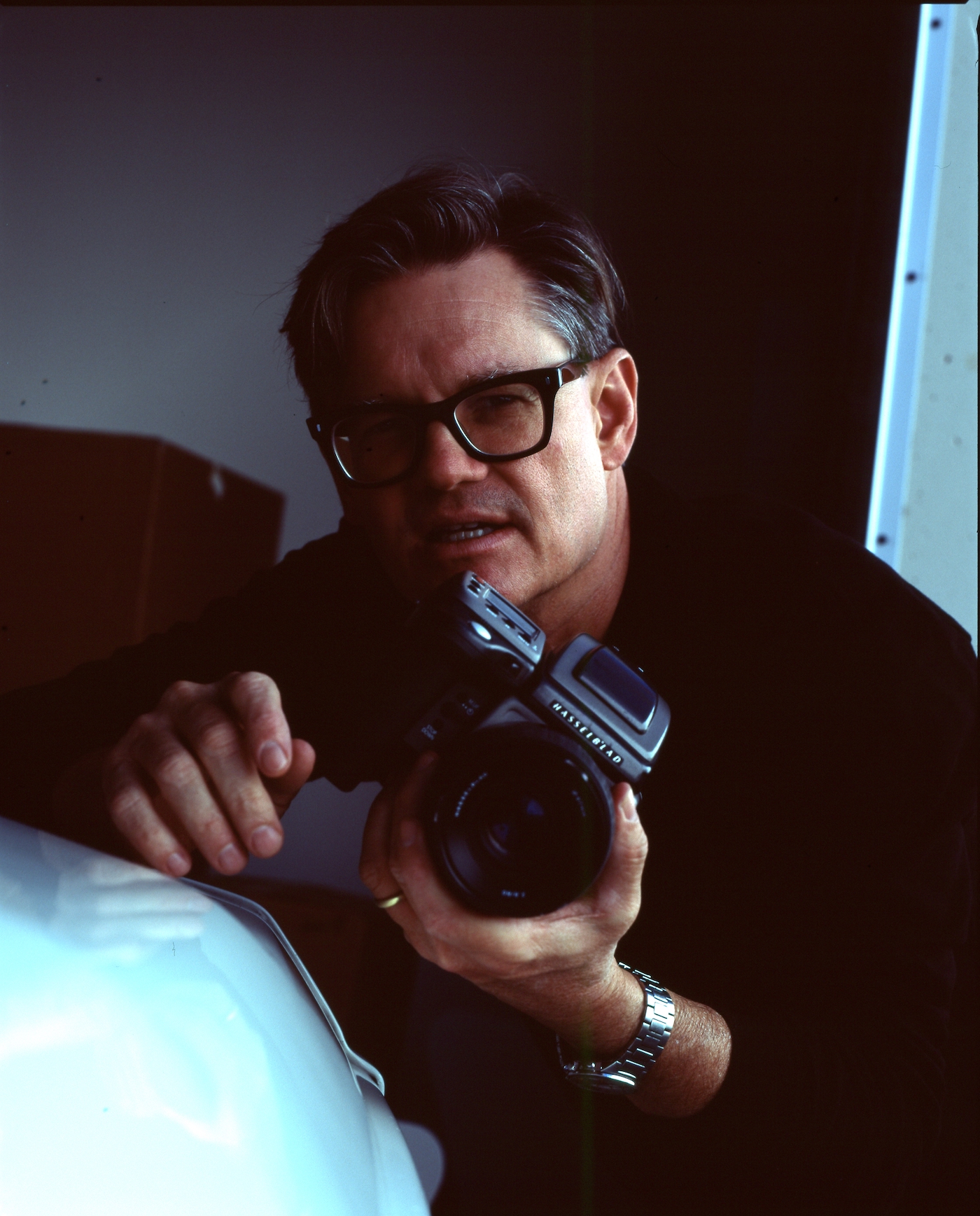 Montecito Journal spoke with photographer Dewey Nicks and design incubator Derek Galkin about the recently launched Dewey Nicks + Autotype Design Club Photography Scholarship
Dewey Nicks is a world-famous photographer who has shot many of the world's most famous people for the world's most well-known magazines and design firms. He moved to Carp in 2009. In early February, Nicks auctioned off test prints from his personal archive to fund a competitive scholarship for an aspiring professional photographer. MJ spoke to Dewey and to Derek Galkin of Autotype Design Club, Dewey's co-sponsor and a professional mentor, about their recently launched scholarship, which is taking applications from the first 100 student photogs who apply. MJ virtually sat with Nicks and Galkin this past weekend to discuss their new scholarship.
Q. What's the story behind your scholarship?
Dewey Nicks: When I was a student in St. Louis, I won a $10,000 scholarship sponsored by the University of Missouri and a bunch of Kansas City-based business journals. That money was a game changer for me and made it possible for me to, among other things, buy certain essential photography equipment… equipment that was critical so I could shoot in certain professional formats. In a nutshell, that money was the seed that enabled me to shoot the portfolio that got me into the Art Center College of Design in Pasadena – and from Art Center I was off to the races.
What does the Dewey Nicks Scholarship entail?
It's money. It's mentorship by me. And, together with Derek Galkin's Autotype design platform, we will also help budding photographers with networking, which is of course also a critical component to any career in the arts. All the details are on the Autotype.com website.
Who is eligible to compete for your photography scholarship?
Any student currently enrolled in an undergrad, grad, or extension program in photography. Entries will be judged not just by myself, but by Leslie Simitch, a partner in the renowned Great Bowery design agency in New York (with additional offices in London, Paris, Munich, and Sydney). Entries will also be judged by Carol LeFlufy who started and runs the Eye Forward photographer's agency in L.A. Both ladies worked extensively with Annie Leibovitz as well as many other great photographers, so there's a high level of experience and acumen and expertise and scope. If you impress these ladies you've really done something. That being said, there's always room at the top, right?
What inspired you to set up this scholarship?
A scholarship just like this one gave me a huge leg up. I'd like to do the same for someone else.
What originally brought you to Santa Barbara from the Midwest? And what made you decide to put down roots here?
I originally attended the Brooks Institute of Photography in Montecito for a semester. Although I left Brooks (now defunct) for Art Center, I fell in love with the area and always hoped I could come back. Then one day I was living and working in L.A. and I realized that with all the advances in screen sharing and other virtual technologies I could live just about anywhere. With all of Santa Barbara's virtues abundantly obvious along with my fond memories from Brooks, I thought this place would be the ideal place to raise our family. And I was right.
Since you work all over the world and much of your work involves flying to if not shooting in major global cities, is it a challenge living in SB? Is it hard being a globe trotter based here?
Quite the opposite. I spend maybe 20 minutes going through security at Santa Barbara Airport. With photographic equipment that same task could easily expand to an hour at LAX. Not to mention all the other normal hassles of L.A. like traffic and parking. Wherever I'm going generally I fly first to Denver. So Denver is my hub and from there I can easily get pretty much anywhere.
Your scholarship is not just money but mentorship and networking. Why is that?
Mentorship and connections are critical in almost every profession, but especially in the arts and especially starting out. I had a bunch of mentors starting out who were invaluable. Sometimes finding your path can be really difficult. Giving a newbie money is one thing but giving them money and a path, now that's really something. That's why I'm so thrilled to be offering this scholarship through Autotype Design Club. ADC is really great at nurturing talent.
Autotype Co-founder Derek Galkin
Derek Galkin has been kind of a polymath working in the fashion and design space for decades. In 2017 he sold his retro cool casual footwear company SeaVees (their flagship store is on Mason Street in the Funk Zone) and was searching for his next thing. The result of that search is the Autotype Design Club, a platform for designers to "entertain the impossible, and receive support by a community of advocates who value great design."
Q. What is the Autotype Design Club exactly?
Galkin: It's a platform and resource and support system for celebrating innovative design and empowering future designers. You know, in the arts there's not always a clear path to where you want to go so we try to provide that. And to mentor, validate, and empower.
Does ADC have a motto or credo?
Designers are stewards of the imagination: they provoke, plan, and experiment with the seemingly ludicrous and impossible to test their theories and, inevitably, bring to life a functional and timeless work of art. Their daring inspires what we wear, what we drive, and how we live, font by font, product by product, and detail by painstaking detail.
Why did you create Autotype?
To give back. To support the future generation of designers. And to create a roadmap for the young mavericks. Also it just makes the field more exciting for me, to foster the work of cutting edge design innovators.
How is Santa Barbara as an environment for working in design?
Actually great. Oddly, as a place with a laid-back surfer vibe, I think Santa Barbara actually allows us to work harder. I find that we're able to work without the distraction of all the noise and static of some of these huge metropolises. Plus our down time is higher quality as well. Because there's no commute to the greatest "leisure" in the world. Physically and from a weather standpoint, obviously Santa Barbara is pretty hard to beat.
You might also be interested in...