The Montecito Village Grocery Family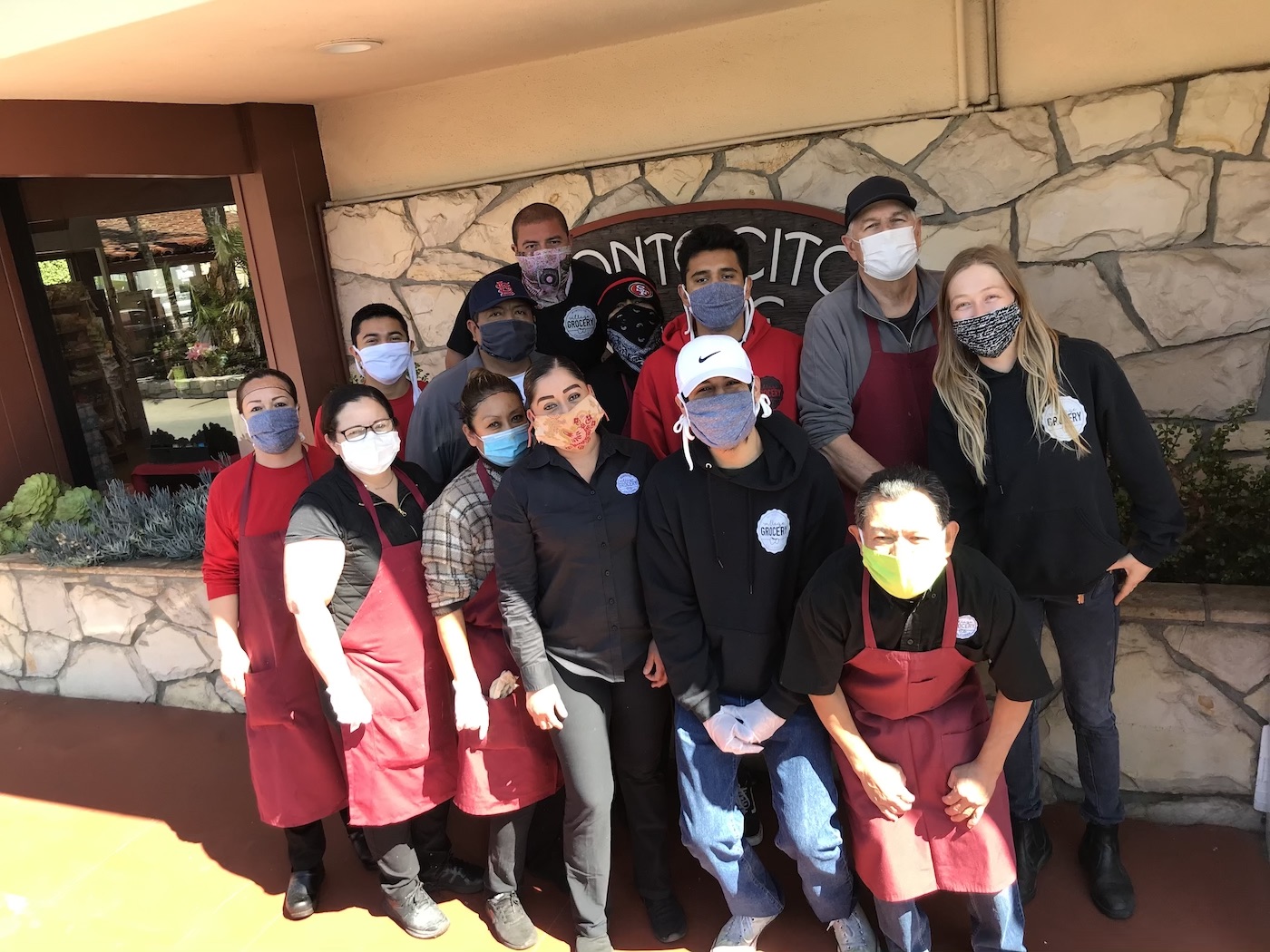 Roxy Lawler had already been in the grocery business for nearly 15 years when she and her family took over Montecito Village Grocery in January 2017. But in the last three years alone, the store has experienced not one but two once-in-a-lifetime (or perhaps once-per-millennium) disasters: the devastating January 9, 2018 debris flows and this year of course the COVID pandemic. But whereas the former event threatened to put the store out of operation, the ongoing one has been something of a boon to business.
Maybe even too much of a boon, at least on aisle four. "There was a lot of hoarding in the beginning," Roxy says. "Paper products are still out of whack. We haven't had paper towels for six weeks, if not eight."
Roxy and her husband, Michael Lawler, opened their first grocery store in 2005 with a business partner in Telluride, Colorado. Three years later, they sold the business and moved to Aspen, where in 2009, they opened a high-end food village-style grocery store called Roxy's Market. When the store succeeded, they opened another Roxy's Market in Big Sky, Montana. Because their daughter, Chelsea Lawler, now the store's wine buyer and manager, was attending the since-closed Brooks Institute of Photography, the couple relocated to Montecito several years ago.
"We fell in love with this town and decided to buy a little place here so we could spend more time here," Roxy says. "It's the perfect world."
Roxy's plan for revamping Montecito Village Grocery was essentially to continue with what the store already did well and build on that success by expanding its selection of prepared and made-to-order foods as well as wines, liquor, and other specialty items. The result is a loyal clientele of discerning local shoppers looking for healthy, daily-prepared salads and entrees, hors d'oeuvres, meats, cheeses and wines, along with a thriving lunchtime trade in sandwiches and hot meals, which appeal to both contractors and their hungry, mid-shift employees.
"That's the secret of our success," Roxy says. "We have a hybrid formula for the different demographics you see in resort communities: grab-and-go meals for guys who have half an hour to get lunch but also high end products for someone who might want truffle salt with their burrito."
Behind the counter, Tony Perocco, aka Tony the Butcher, who's worked for the store for 37 years, is in charge of the meat. "God forbid he ever retires," says Roxy. "I tell him I will prop him up with a stick if I have to. He's been the consistent face of the business."
Meanwhile, in the kitchen behind the counter, cooks prepare a constantly-changing daily lineup of Mexican and American lunch specials: everything from chicken tinga, carne asada, and chile rellenos served with rice and beans (and tortillas on the side) to cheeseburgers with fries. "The five gals back there kill it," Roxy says. Peak-time shoppers should expect a slight wait outside the store, since only a certain number of customers are allowed inside at a time, to maintain effective social distancing.
That said, for added convenience, the market does offer curbside pickup. "We do get a bit of a rush at lunchtime," says Roxy. "But I think most people feel they can come in at less busy times of day like the morning and mid-afternoon."
Just don't show up expecting to walk out with two bags full of toilet paper. "We are still struggling to find distributors," Roxy explains. "That's been our biggest challenge. I don't think it will be indefinite but I don't know when it will be resolved." For now, each customer is limited to one roll per trip. "Once we do get paper products in stock we try to limit the quantity," she explains. "Hopefully it won't last forever. I'm just grateful that we've been able to stay open, nobody's been sick, and we've been able to keep all our employees working."
Montecito Village Grocery is at 1482 East Valley Road. (805) 969-1112. www.roxysmarket.com.
You might also be interested in...