Leading the Way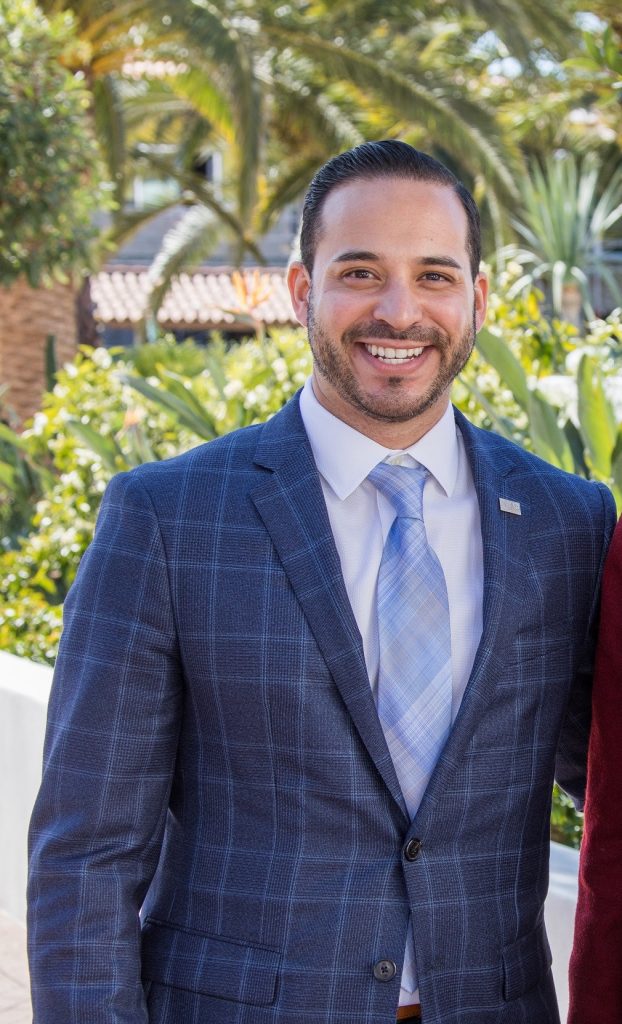 Along with key community partners, United Way of Santa Barbara County is leading a multi-pronged response to the COVID-19 pandemic.
Based on needs assessments conducted with dozens of community partners, the response efforts are focused on providing direct assistance to local individuals, families, and nonprofit organizations, supporting essential workers and workplaces with emergency childcare services and assisting the county's Public Health Department in meeting critical public health needs.
The COVID-19 joint response effort, a countywide funders' collaborative led by United Way, the Santa Barbara Foundation, the Hutton Parker Foundation, and members of the Foundation Roundtable is providing assistance, with more than $2 million being secured.
"The situation is urgent for local individuals and families who are truly struggling to make ends meet during this crisis," says Steve Ortiz, president and CEO of United Way. "We heard from a single pregnant mom, who just lost her job and is desperate to keep her three kids housed and fed.
"Paying rent is the top concern of the thousands of residents who have lost employment. Many are also having to make heartbreaking choices about buying food versus paying the bills or purchasing needed medications."
Financial assistance checks have already reached more than 800 households, representing 2,600 individuals, totaling $600,000. Grants will continue to be approved on a rolling basis as more funds become available,
"More than $1.2 million in funding has been secured and United Way expects to support approximately 1,600 households, representing 5,280 individuals," adds Steve.
Great work…
Ups and Downs
Santa Barbara warbler Katy Perry has been battling "waves of depression" while being pregnant with her first child by English actor Orlando Bloom amid the coronavirus pandemic.
But the former Dos Pueblos High student, 35, looked far from down in a new photo she posted on Instagram to promote her latest single "Daisies."
"Sometimes I don't know what's worse, trying to avoid the virus or the worries of depression that comes with the new norm," she said.
Hopefully the news that ABC has renewed American Idol for a fourth season, on which Katy is one of three judges, will cheer her up.
What Stinks?
It wasn't exactly the sweet smell of success for Montecito actress Gwyneth Paltrow when a detractor left a barrow-full of manure outside the front door of her London Goop store.
The heap of animal excrement was tipped on the sidewalk outside her shop in oh-so trendy Notting Hill attracting flies and making passing pedestrians smelling the most unpleasant aroma.
The Oscar winner, 47, opened the store in 2018, but, fortunately, it is currently closed because of the coronavirus.
Escaping the Palace
Prince Harry and Meghan Markle's royal exit is getting the Lifetime movie treatment with the network announcing its third film about the couple's life together.
Tentatively titled Harry and Meghan: Escaping the Palace, the film will chronicle the events surrounding the Duke and Duchess of Sussex's infamous decision to step down as serious working royals.
No casting has yet been announced.
Staying Home, Staying Safe
Former TV talk show titan Oprah Winfrey, 66, has cleared her schedule through the end of the year because of the coronavirus pandemic.
"I don't think it's gonna be safe to be in large group settings until the virus is over in every form," she said on Oprah Magazine's Instagram Live.
The cancellations include personal plans, as well as including events like O Magazine's 20th anniversary party.
"I will not be leaving these gates this summer," she added. "I might poke my nose out in the fall, but I'm gonna wait and see."
You might also be interested in...