Coast & Olive Coming Soon!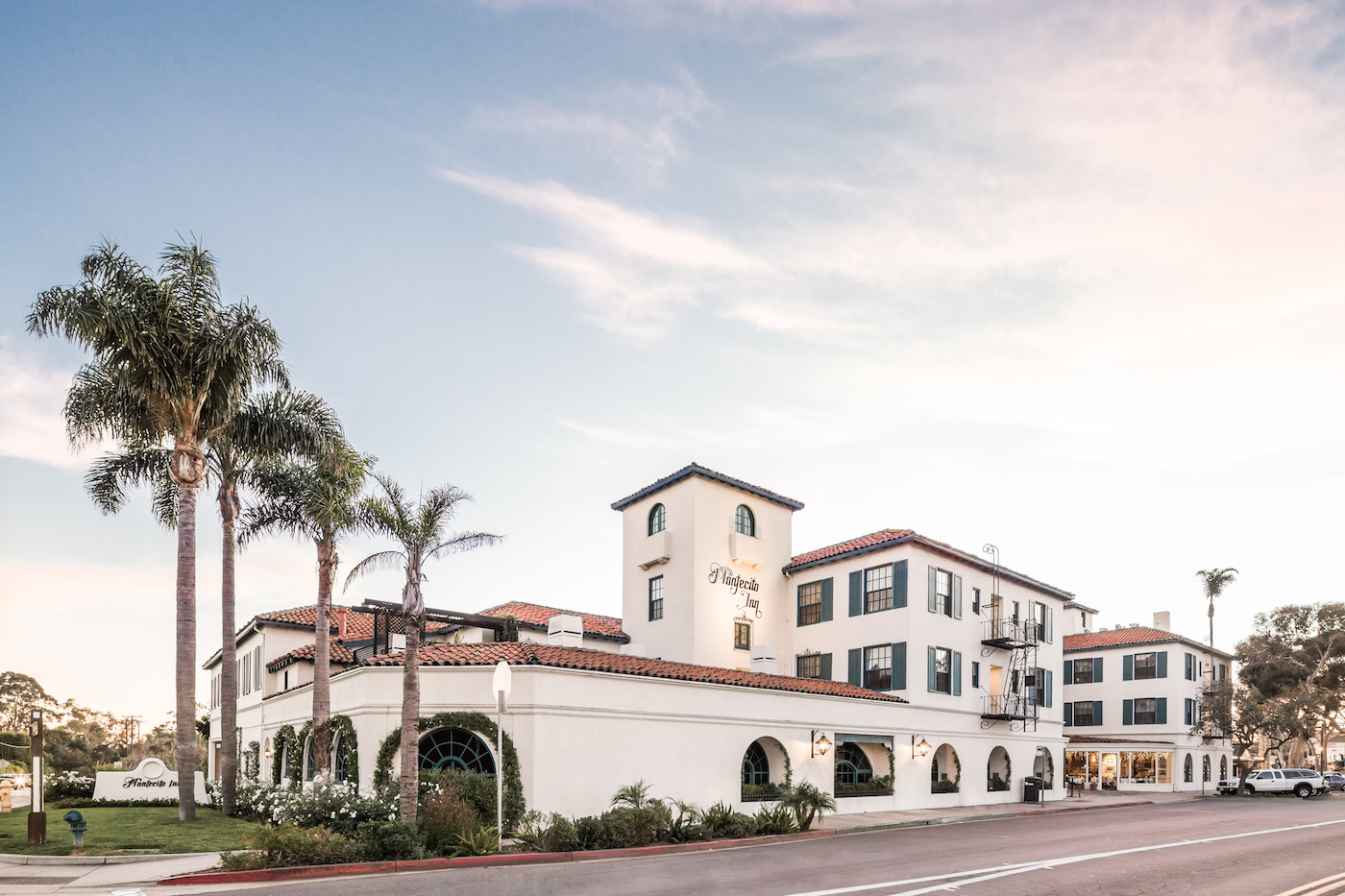 If you've walked along Coast Village Road in the past weeks, you may have stopped to peruse the menu posted at the Montecito Inn; the hotel's new restaurant, Coast & Olive, is set to open for takeout orders in the coming weeks. The eatery, which is run and managed by the Copus family, the owners of the Inn, was poised to open in early April, until the COVID-19 pandemic thwarted those plans.
Coast & Olive will feature cuisine inspired by the French Riviera, while being approachable and affordable, according to Jason Copus, who will run the restaurant with his brothers, Jim Copus and Danny Copus. "We have served travelers from around the world at the Montecito Inn and Coast Village Inn, and we felt it was time to own and operate the main restaurant space within the Inn," Jason said. "While we believe people from around the world will love Coast & Olive, our main focus is on the locals. For years now we have paid attention to what the locals have said they want at our hotel, and we truly believe this restaurant will deliver what they've been asking from us for a long time." The space was most recently occupied by The Monarch, which closed in September 2019, and prior to that was home to Montecito Café for over 30 years.
The brothers have plans to open the restaurant for takeout orders, and once fully open, Coast & Olive will offer breakfast, lunch, and dinner daily. The menu includes approachable breakfast items like yogurt and granola, waffles and French toast, and several egg dishes; lunch is an array of fresh salads with protein; avocado toast; a grilled chicken sandwich; a burger; and more. Dinner offers fish, chicken, and duck options, several different cuts of steak, risotto, a pork chop, and more. The restaurant promises to be kid friendly, with a special menu just for the little ones.
The Copuses have assembled an accredited team at Coast & Olive: Executive Chef John Butler has an impressive resume which includes big name eateries in both the Bay Area and LA – including Mucho in Los Angeles and Mélisse Restaurant in Santa Monica – before moving to Santa Barbara to head up the kitchen at The Monarch. General Manager Ricardo Flores has worked at Bluewater Grill, the Miramar, and Lure Fish House, getting a feel for the local restaurant clientele.
Montecito's newest spot for date night, lunch meetings, special occasions, and everything in between has been remodeled in a contemporary, elevated aesthetic that still feels comfortable and friendly. "We are excited to start serving the community in this new way and bring our new passion into their homes for takeout," Jason said. "And in due time, we will be ready to welcome them into this new space, which we've designed to celebrate every occasion."
To follow along with the progress, follow @coastandolive on Instagram.
You might also be interested in...