Cava Reopens on Coast Village Road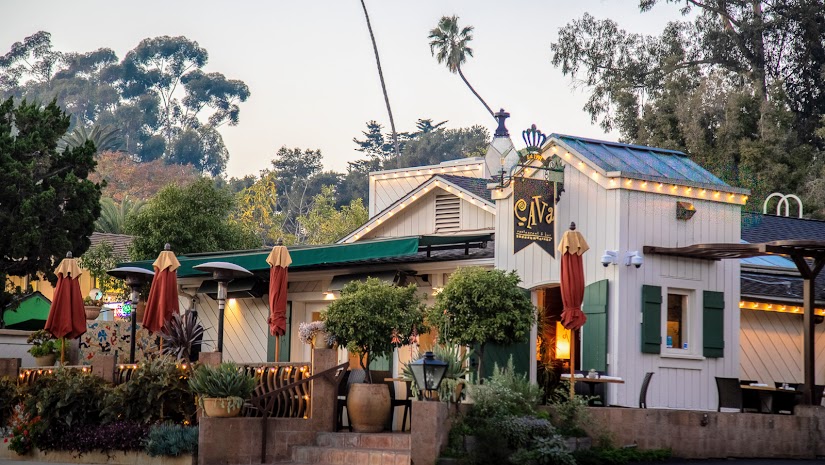 Just in time to celebrate the eatery's 23rd anniversary on Coast Village Road, Cava owner Carlos Lopez-Hollis says he is thrilled to be reopening his doors after a two-month pandemic-related hiatus. The restaurant opened Wednesday, May 20, and is open noon to 8 pm, seven days a week for take-out and curbside pickup. "It feels great to be reopening; we are thrilled!" Lopez-Hollis told us earlier this week.
"It was such an energizing feeling to walk into the kitchen on Tuesday and smell the roasted tomatillos, see the halibut ceviche prepped, hear the banter, the music… you take all of this for granted and it suddenly gets pulled from you," Lopez-Hollis said. "It's a reassuring and beautiful experience to witness a restaurant come back alive, even with the knowledge that we are reopening amidst so much uncertainty." Lopez-Hollis closed the doors of the eatery on March 15, following the stay-at-home orders handed down by Governor Gavin Newsom. "We feel super confident, having assessed the landscape these past two months, that we are reemerging at the right time," Lopez-Hollis said, giving credit to the Santa Barbara Public Health Department for giving operators very clear directives on how to proceed, safely. He adds that the eatery will be ready to go for a wider reopening for dining in, once restrictions are lifted. The downtime has allowed the opportunity to upgrade both the interior and exterior alike, including a deep cleaning, new paint, new landscaping, reupholstery, and more. "Cava feels like the day we opened our doors in May of 1997!" Lopez-Hollis said.
The Lopez-Hollis family has deep roots in both the Montecito and Santa Barbara community, opening the popular Carlitos Café y Cantina on State Street in the late '70s, followed by Cava in 1997 on Coast Village Road, in what was then considered Montecito's sleepy lower village. Carlos became managing partner of Cava back in 2004, before he and his wife, Amanda, purchased the business from the family in 2011. They also opened a Santa Ynez Valley outpost, Dos Carlitos Restaurant & Tequila Bar, in 2009, and that eatery continues to be a culinary destination in the heart of downtown Santa Ynez; it was reopened for takeout during the pandemic on May 2.
Lopez-Hollis says the groundswell of local support has been overwhelming, and he looks forward to seeing the familiar faces of his longtime customer base. There will be an abbreviated menu available, which includes some of Cava's "greatest hits": Carne Asada a la Tampiqueña, Halibut Ceviche, Spicy Baby Back Ribs, Chile Rellenos, Mole Poblano Taco, and more, as well as the eatery's famous margaritas, available in to-go containers when purchased with a meal. Orders can be placed via phone or in-person; a new mobile-friendly website has access to the available menu items.
Cava is located at 1212 Coast Village Road; call (805) 969-8500, or visit www.cavarestaurant.com for more information.
You might also be interested in...