We'll Drink to That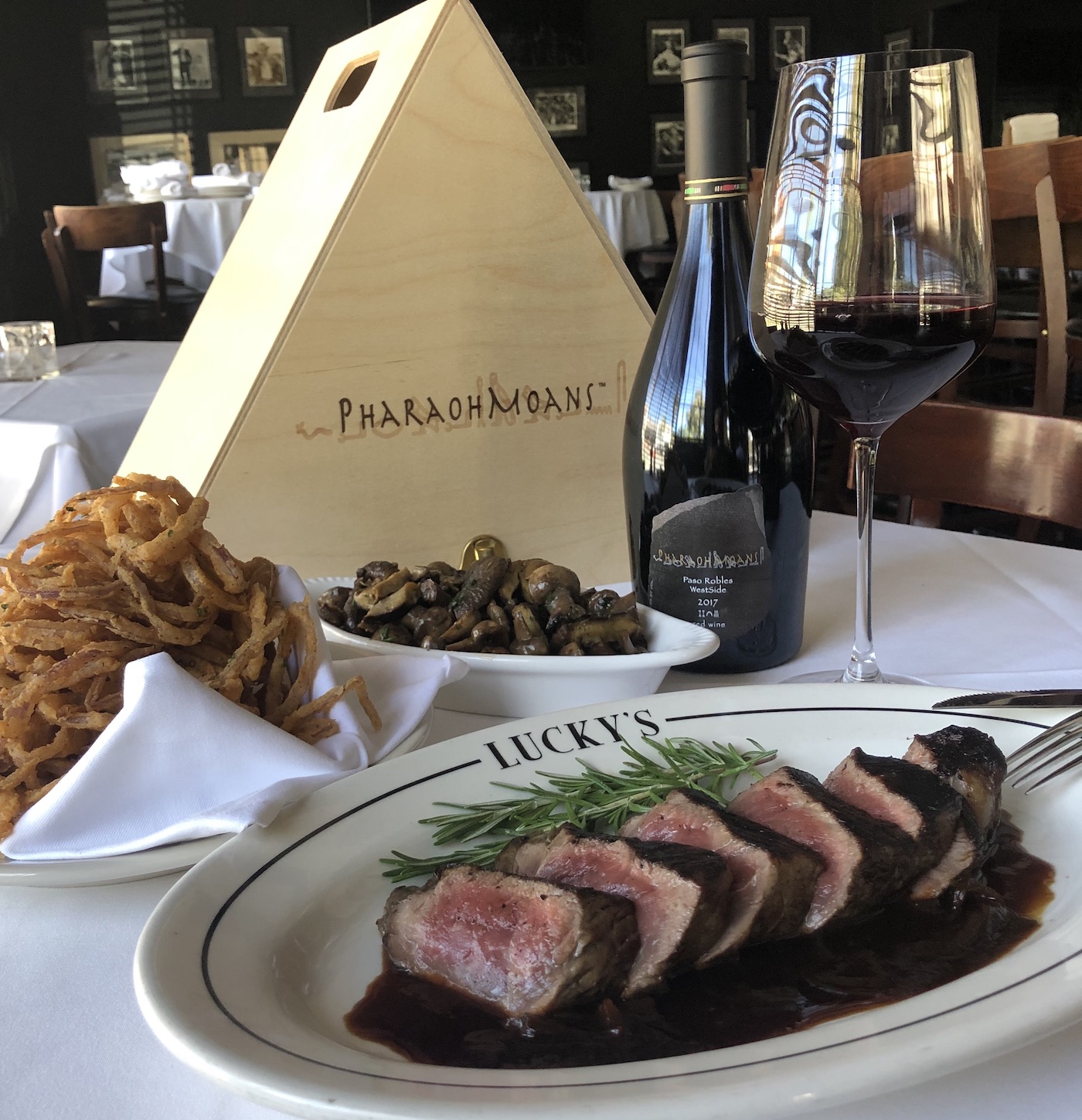 Lucky's, the achingly trendy eatery on Coast Village Road, is living up to its name.
The Paso Robles winery, PharaohMoans, has donated 100 bottles of their highly acclaimed 2017 Rhone-style wine, with 100 per cent of the proceeds going directly to the restaurant to help support the staffers affected by the coronavirus lockdown.
Each bottle sells for $100 with a total of $10,000 expected to be raised.
Winery owner John Schwartz says Lucky's has been a longtime supporter. "We've supported some notable eateries in the Napa Valley and wanted to do something for the Central Coast with our vineyard in this area. We are delighted to be able to offer some support."
Leading the Charge
Billionaire Los Angeles developer Rick Caruso, 61, owner of the Rosewood Miramar and chairman of the board of trustees at USC, has joined President Donald Trump's Great American Economic Revival Industry Group.
The group of 200 leaders, which also includes Santa Barbara Polo Club patron Geoff Palmer, 69 – who lives in Beverly Hills and St. Tropez – one of L.A.'s biggest rental property developers, has been formed to combat the economic impact of the ongoing coronavirus pandemic.
It includes leaders in agriculture, banking, construction, defense, energy, financial services, healthcare, food and beverage hospitality, manufacturing, real estate, retail, tech, telecommunications, transportation, and sports.
Seeing the Light
Carpinteria actor Kevin Costner, 65, has taken to Instagram with "The Sun Will Rise Again," an inspirational clip from his rock band Modern West, a sun with themes of light emerging from darkness, timely and relevant amid the ongoing COVID-19 lockdown.
"I want to let you know that I'm doing alright," says the Oscar winner. "And I pray and hope the same thing is happening to you."
The Dances with Wolves star-director noted he washes all his groceries and knows he has it good, and is well aware of how many people don't.
"There is a lot of noise out there that can be pretty confusing," says Kevin. "The only thing I can hope is that maybe this song maybe mirrors how you're feeling with the idea of how it ends -– the sun's gonna rise again. That's going to happen for all of us."
Music to our ears…
You might also be interested in...