Montecito Sanitary District Teams with UCSB to Test Feces for COVID-19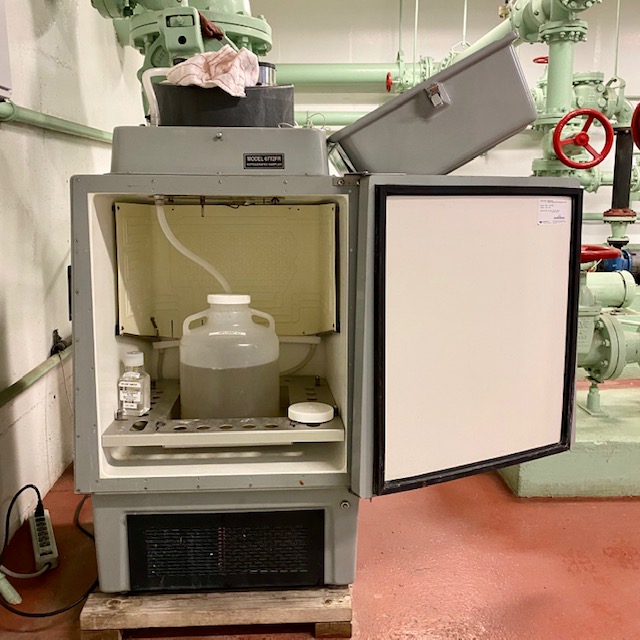 Just how many Montecito residents have the dreaded coronavirus, aka COVID-19? Or to put it another way: Just how much COVID-19 is in Montecito's collective supply of excreta?
Thanks to an ongoing COVID-19 tracing project by Dr. Patricia Holden, a professor of environmental microbiology at UC Santa Barbara, and the Montecito Sanitary District (MSD), we may soon learn the answer. To wit: MSD is providing Dr. Holden with weekly samples of waste water as it enters our town's treatment plant, which is located at the end of a private road on the beach side of the 101 Freeway. The actual waste that is tested for the virus is referred to as "influent," meaning it is raw, untreated sewage that has just entered the plant.
MSD collects two types of influent for the study, says Diane Gabriel, MSD's executive director. "One is a 'grab' sample which is as it sounds, a sample taken all at once," she explains. "The second type is a 24-hour, flow-weighted composite." This waste is automatically collected after every 10,000 gallons of influent flows past a sensor at the plant. "These small volumes are deposited into one large container where they combine as collection proceeds."
This container is kept refrigerated throughout the process and a portion of this mixture, or aliquot, is then poured into a smaller container to be analyzed. "The two types of samples are refrigerated to preserve them and then handed off to Dr. Holden via a cooler at the MSD gate, as we are practicing serious physical distancing," says Gabriel, who adds that MSD is not conducting any of the testing, and exactly when any data will be shared with the public remains unclear.
Here's hoping Montecito's waste gets a (relatively) clean bill of health.
You might also be interested in...