How to Buy a Montecito Mansion During a Global Pandemic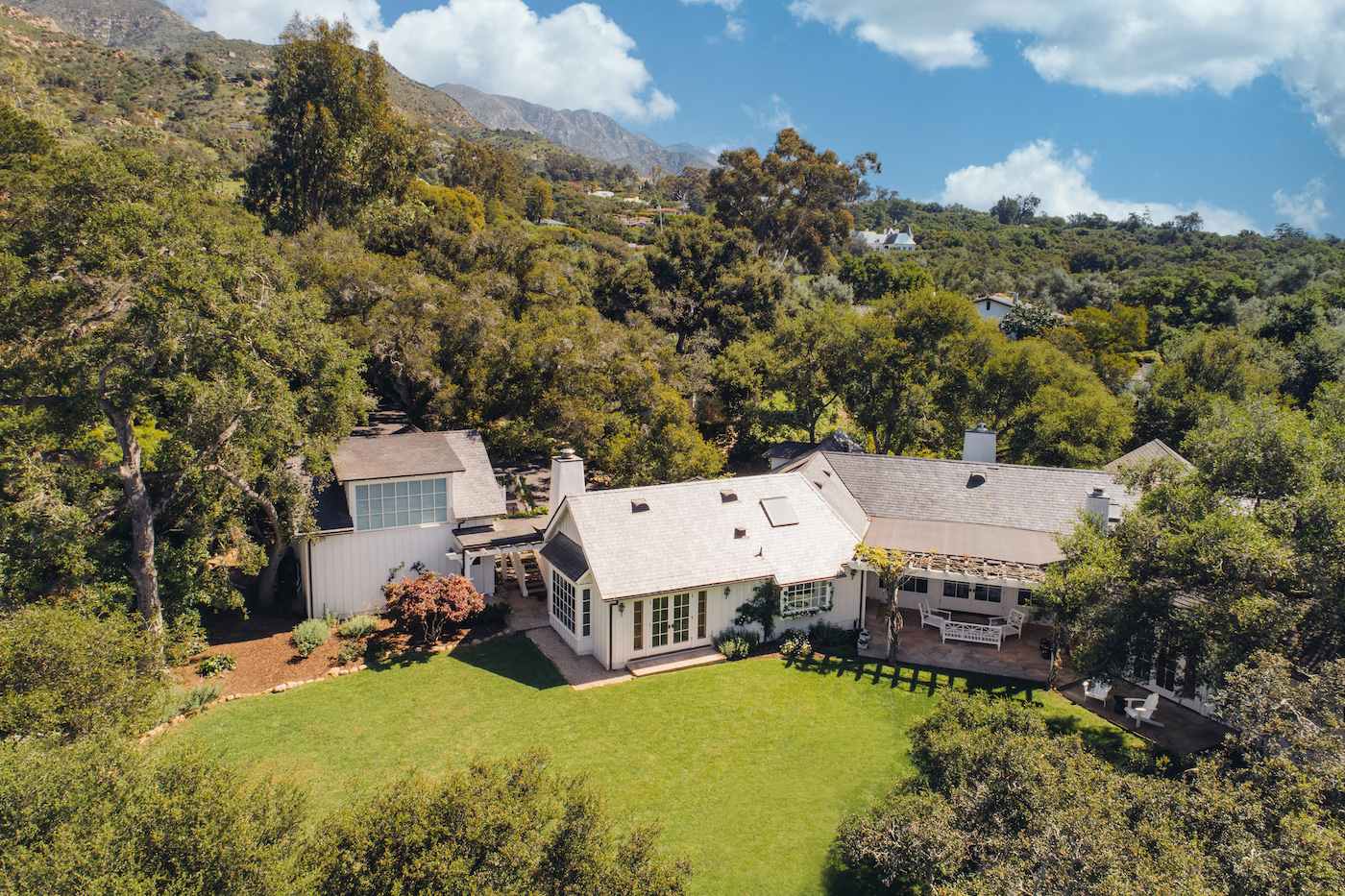 Last Friday, I took a guided tour of a charming abode hidden at the end of a long and curving driveway on East Mountain Road. Located just a block away from the San Ysidro Trailhead, the property included an historical guest cottage (believed to have once belonged to Priscilla Presley), and a home office above a two-car garage offering views of the expansive backyard. Built in 1994, the main house consists of 5,227 square feet and includes six bedrooms and seven bathrooms, one of which has a shower with windows that, for added privacy, can "fog" up at the touch of a button.
Listed at $7 million, the mansion was a little bit out of my price range. Actually, it was completely out of my price range, so much so that I couldn't come anywhere close to even qualifying to view the property in person, much less make an offer. Although low-interest bank loans make mortgages more affordable than ever nowadays, Montecito is clearly a seller's market.
Fortunately, none of these obstacles applied to me, because my visit to 1845 East Mountain Road was arranged by the Riskin Partners Estate Group, which invited me to play the part of a prospective buyer and write about what it's like to buy a home during the COVID-19 crisis. Despite the ongoing health crisis, as an "essential" sector of our local economy, Montecito's real estate industry remains very much open for business. Riskin's website currently lists 19 properties in town ranging from $2 million to $20 million, and in the past two weeks alone, the group has been involved in four multiple-offer sales.
According to Sarah Hanacek, the Riskin realtor who met me last Friday, most prospective buyers are people who live in more dense urban areas such as Los Angeles or San Francisco and who are looking to either relocate or purchase a second home here. "We had one family that literally brought their kids with them the day they took ownership," Hanacek says. "They immediately put them in the backyard with some toys so they could play outside for the first time in a long time."
Aside from the hefty price tag, there are many crucial factors that must be navigated by prospective buyers. First, Riskin Partners insists that, before being considered for an in-person viewing, you must obtain a bank statement indicating your ability to qualify for an appropriately-sized loan. You must also sign a form indicating that you've viewed the extensive online virtual tour of the property, and that you don't have a fever or any recent cold symptoms.
When I arrived at the property, Hanacek, who was wearing a mask, was waiting to greet me on the porch. Because of health concerns, she said only two people are allowed inside at the same time. Since I was alone, this wasn't a problem. Neither were the required mask (I brought my own), or the gloves, and medical booties (Hanacek had those waiting for me). Next, I carefully read and signed a California Association of Realtors "Coronavirus Property Entry Advisory and Declaration" or PEAD form, warning of the dangers of COVID-19 and stating that while each property is disinfected before and after each viewing, I was responsible for any risk to my own health and safety.
After instructing me not to touch anything inside the house and to continue practicing social distancing, Hanacek took me through the extensive property, room by room (by room). The house was in immaculate condition and with all new appliances and even that ineffable new-house smell, was ready for immediate occupancy.
Gone are the days when Hanacek would gladly allow guests at the nearby San Ysidro Ranch to tour a house on a whim without any proof of genuine interest. That said, Riskin Partners remains dedicated to helping families who truly need a home find the right one as quickly as possible.
"People are fleeing big cities to places that are a little more remote," Hanacek says. "Home has never been so important as now, because you are spending all your time there. We are lucky to have a little bit more elbow room to stay healthy here in Montecito, so our job is to help families who really want that to find a home."
You might also be interested in...