Viva Oliva Moves Downtown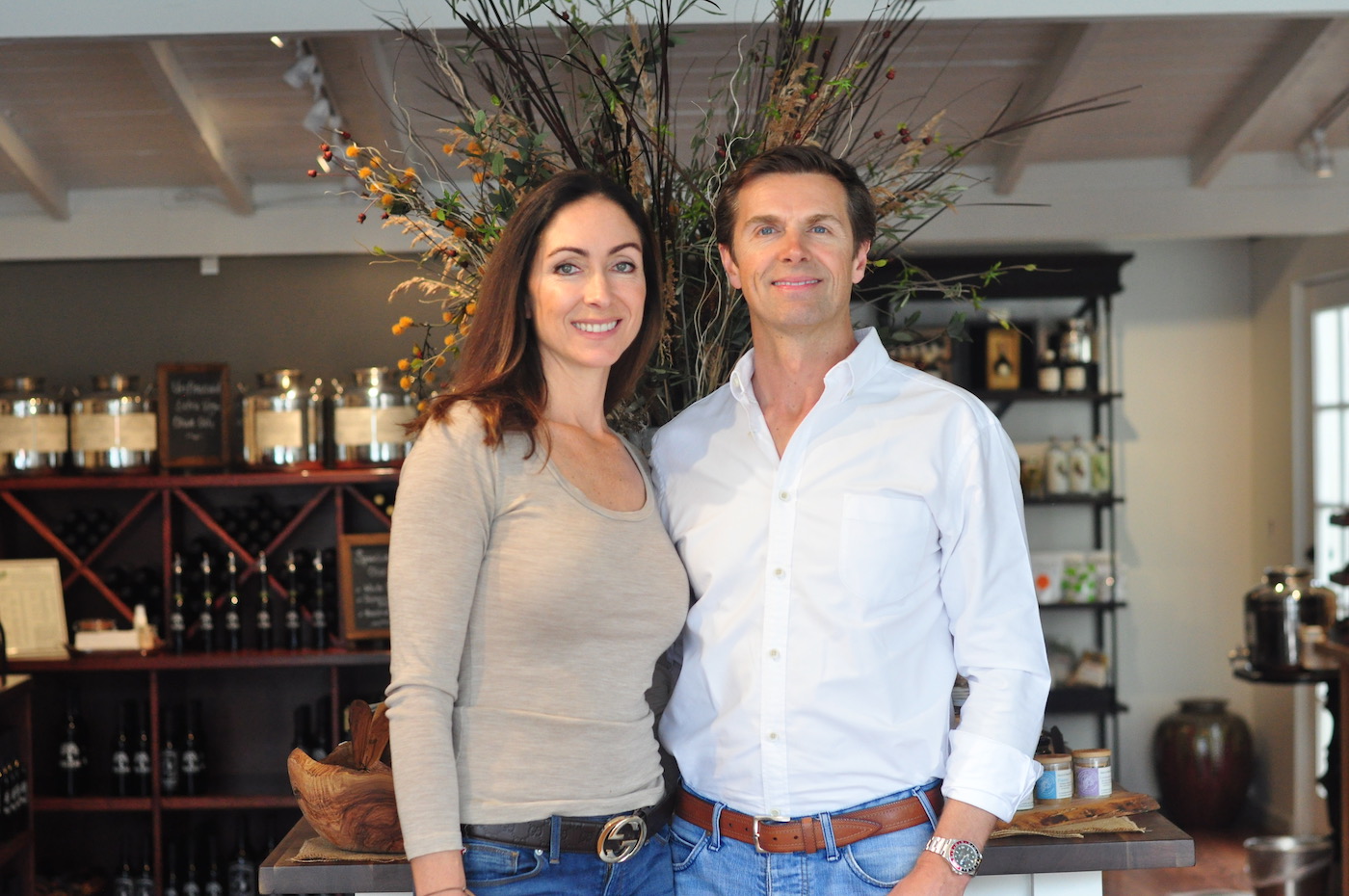 Specialty olive oil and artisan food emporium Viva Oliva has closed up shop on Coast Village Road, leasing a larger space in downtown Santa Barbara, at 927 State Street, across from the Apple Store. Owners Amanda and Sven Dybdahl say they have enjoyed being part of the Montecito community since taking ownership of the shop a couple years ago, which was located at 1275 Coast Village Road.
Originally founded by Andi Newville, the shop was located in Paseo Nuevo for four years before opening on Coast Village Road in 2015. Newville started the store after realizing the health benefits of extra virgin olive oil, and began sourcing high quality olive oils from both California and around the world. The oils are housed in fustis: stainless steel tanks which house and dispense the oil while protecting it from heat and light. Newville eventually decided to move out of state, and the Dybdahls, who hail from New Zealand, purchased the shop in 2017 and revamped the interior and branding, offering an array of artisan goods from small-batch purveyors and kitchen/serving items.
In addition to the vast selection of specialty olive oils and vinegars, the offerings include Ojai jellies, Jilli Vanilli vanilla products, Marshall's Haute Sauce, specialty popcorn from Santa Barbara Popcorn Company, olives from Santa Barbara Olive Company, pickled goods from Pacific Pickle Works, and truffles from Chocolates du CaliBressan, which are infused with Viva Oliva's own balsamic vinegar, plus many others. The store also has a selection of cheeses and salamis, as well as home goods including olive wood products, hand towels, cookbooks, candles, and more. They also offer custom gift baskets, which are a favorite during the holiday season. The new shop will allow them to offer even more carefully curated items.
"We have loved being in Montecito, and we hope to see our customers again soon when we reopen at our new location," Amanda said, adding that she and Sven are in the process of renovating the new space and expect to be open in the early summer. In the meantime, customers can still order their favorite products online, at www.vivaoliva.com.
You might also be interested in...