MUS Parade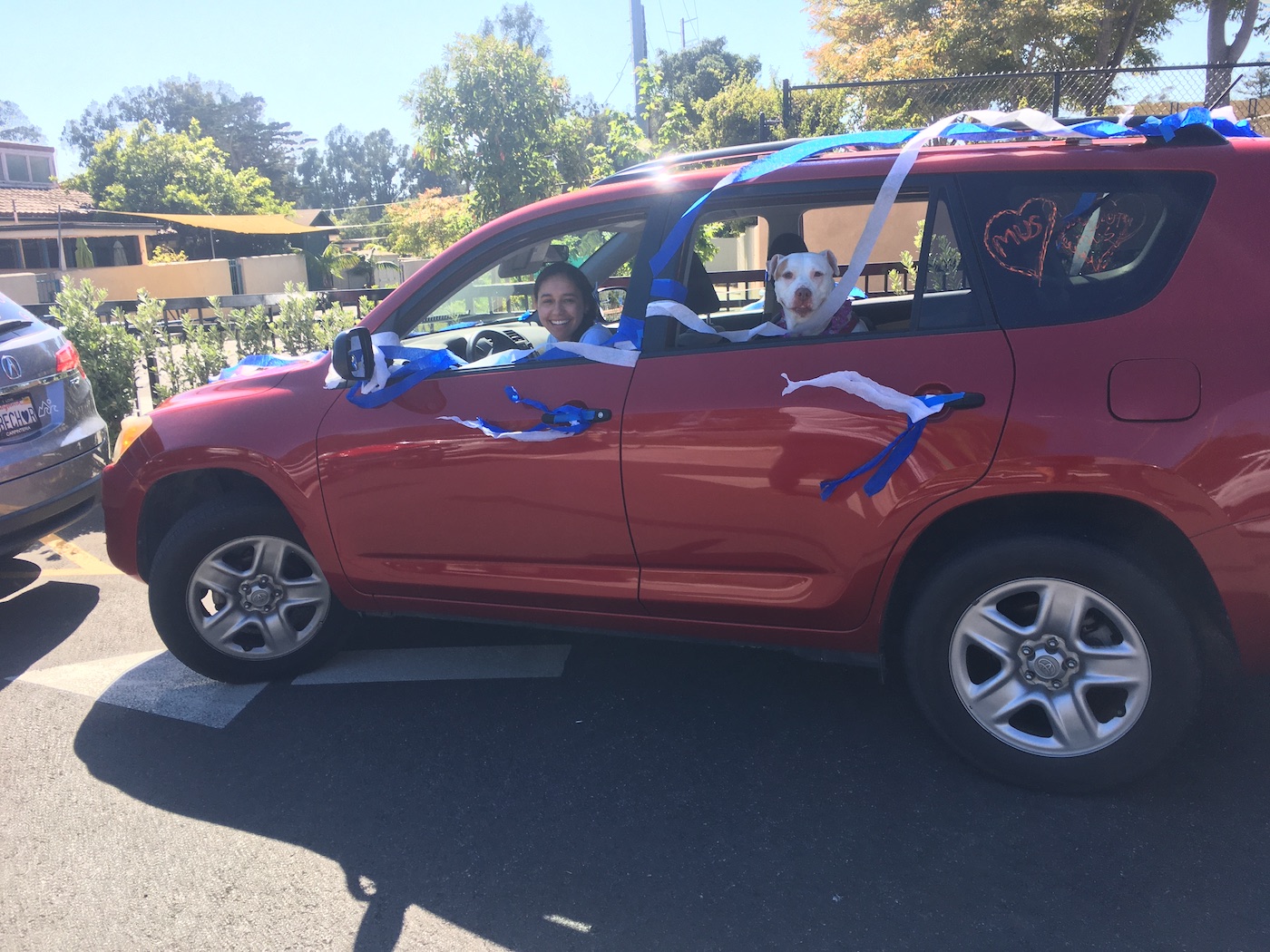 On Wednesday, April 22, hundreds of Montecito Union School students, Montecito residents, and members of the community came outside their homes and businesses to wave to dozens of MUS teachers and administrators, who drove their cars in a "parade" throughout Montecito. "Our teachers and staff miss seeing the students' faces on a daily basis, and we wanted to spread a little happiness across Montecito," said MUS superintendent Dr. Anthony Ranii, who was seated in a teacher's passenger seat and used a megaphone to say hello to students during the parade. "It was a great turnout," he said.
Sixth grade teacher Kim Berman organized the effort, with the help of executive assistant Autumn Noe and administrative assistant Med Salgado, and local Sheriff deputies and Montecito firefighters, who participated in the parade. MUS encouraged families to maintain social distancing from other families, while the parade made its way down San Ysidro Road to Channel Drive, along Coast Village Road, Hot Springs Road, and East Valley Road, down Sheffield Drive, and back up to Montecito Union on Santa Rosa Road.
Many students and their families made signs for their teachers, who they haven't seen in person since the stay-at-home order was put into effect on March 19. Several teachers painted their names on the sides of their vehicles, and were met with applause and cheers when they drove by their students.
Here are some photos from the celebratory afternoon.
You might also be interested in...