Madame Ganna Walska and Lotusland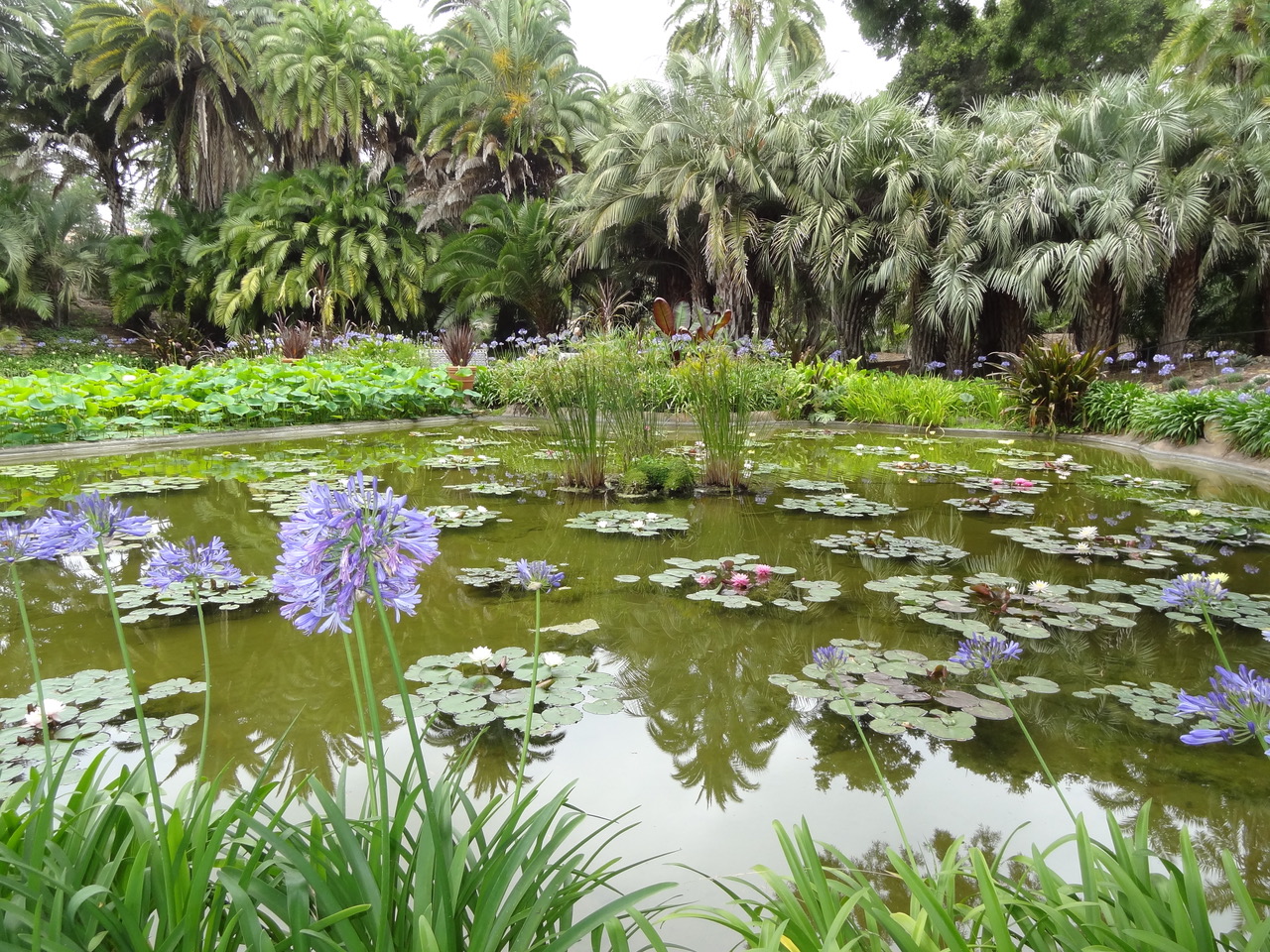 There is a new book just published about Ganna Walska by her niece Hania Tallmadge called Portraits of an Era. The book was meant to coincide with an exhibit at Lotusland. But while we're all still operating under stay-at-home orders, doesn't mean we can't take a moment this spring for some fresh Ganna Walska/Lotusland appreciation.
One couldn't find a more colorful character than Madame Ganna Walska, beginning with her name. She was born Hanna Puacz on June 26, 1887 in Brest-Litovsk Poland of humble origin. She was eccentric and glamorous, both a celebrity and a debutant with an eye to the dramatic and toward men. She was noted for her beauty and a fascinating life including a tumultuous operatic career, six husbands (one a count, and another a yoga guru) plus a lifelong quest for spiritual enlightenment. And then came her horticulture collection at our precious Lotusland, Ganna's estate that still contains some of the most sought after rare and exotic specimen plants. It is considered one of the ten best gardens in the world.
After Hanna's mother died, she was sent to St. Petersburg, Russia and brought up by relatives. She recalls how as a teenager, the Czar chose her as the most beautiful woman at a royal ball and had a portrait painted of her, now known as the "Czar's Portrait." At only 19 she eloped with the Russian count, Arcadie d'Eingorn. Even though she was a dutiful wife, by 1915 his drinking and carousing became too much and the marriage was dissolved.
"Nice Girl" Hannah Puacz Becomes the Exotic "Madame Ganna Walska"
Hanna was raised to be a Catholic "nice girl" and the stage was verboten but she took singing lessons and had operatic ambitions in Russia and then in Paris. To that end she now adopted the more exotic name of Madame Ganna Walska. Ganna was the Russian version of Hanna and Walska came from her love of the waltz.
World War I was threatening so Ganna moved to New York City to work on her singing. However she developed a throat problem and met Dr. Joseph Fraenkel. Fraenkel was so smitten, they married after only ten days. Ganna also met Harold McCormick – the International Harvester heir who was a generous supporter of the Chicago Opera Company. It became a lifelong relationship. She also became entranced with Ouija boards, practicing yoga and exploring astrology, meditation, and telepathy – the occult.
Sadly, in April 1920 Fraenkel died after a long illness. Ganna was exhausted and depressed and went to Paris to holiday. On board the Aquitania, she met Alexander Cochran, known as "the richest bachelor in the world." He proposed to her the day they met, though she refused, only accepting Cochran's hand after several months and four more proposals. As she said, "Alec turned out to be the most miserable man I have ever met." He was jealous of her career and her friendship with Harold McCormick.
And, guess what, McCormick had fallen in love with Walska when they first met and had divorced his wife, Edith Rockefeller, so he'd be free to marry Ganna. Or as is said, "Be prepared!" As soon as Ganna divorced, McCormick swept her off her feet. A devoted husband, McCormick continued to support and finance Walska's mostly failing opera career. He even purchased the Theatre des Champs Elysees in Paris as a venue for her. In 1931 she refused to leave Paris to live with her husband in Chicago so he divorced her on the grounds of desertion.
Ganna Walska Pivots
By this time Ganna was no longer young, her singing career less than ideal, and her fourth marriage over. It was time for a change and her "Truth" and "Great Purpose" of her life was reinvigorated. She gave up fancy parties and declared there would be "no more waiting for Prince Charming!" But she drew men like a magnet. Next she met Harry Grindell-Matthews, inventor of a supposed "Death Ray" – an experimental device that could disable car engines, in theory, by remote control. Ganna and Harry shared a love of opera, but she thought him quite unattractive. He became depressed and stopped working. The government intervened because "her indifference might kill him before his invention for detecting submarines and defending London could get to the War Ministry." He turned out to be another jealous husband so Ganna left him for America because of the impending World War II. Ganna later learned by telegram that Matthews died of a heart attack in 1941. Whether or not his Death Ray was involved is unknown.
Always Room at the Top
While in New York, Ganna began to write her memoirs, called Always Room at the Top. She was still doing spiritual seminars and yoga lessons with Theos Bernard, known as "The White Lama." He was called that because of his experiences in Tibet. Even though he was 20 years younger he became Ganna's main interest. He's the one that encouraged her to purchase an estate in California known as Cuesta Linda, and the newlyweds renamed it "Tibetland." Ganna paid $40,000 for it in 1941. Ganna and Bernard eventually married in a secret Las Vegas ceremony. But he still had fierce mood swings (apparently he never found his inner peace through yoga). So after a contentious divorce Walska was finally able to declare her independence and renamed her estate "Lotusland" named after the rare Indian flowers in her lotus pond. Where they bloom used to be the swimming pool for the estate. They symbolize spiritual renewal, a perfect symbol for Madame.
"Tibetland" Becomes "Lotusland"
Ganna lived in the big house on the Cuesta Linda estate (designed by architect Reginald Johnson who did the Santa Barbara Biltmore) but eventually moved next door to the George Washington Smith designed pavilion using its Moorish-style patio as an outdoor living room. Smith is also the one who constructed the pink wall around the perimeter. Ganna kept a room in the main residence for her beloved cockatiels. And then she spent the next 43 years making this 37-acre estate into a botanical wonder. One of her landscape designers explained, "Madame Walska has an artist's feeling, using plants instead of paints for stage settings." She died there on March 2, 1984 leaving her entire estate as a legacy for the public to see. Lotusland has recently completed a $6 million makeover to its Japanese Garden as time marches on. I think Ganna would approve.
You might also be interested in...