Fire Chief Kevin Taylor Talks COVID-19 and Crazy Weather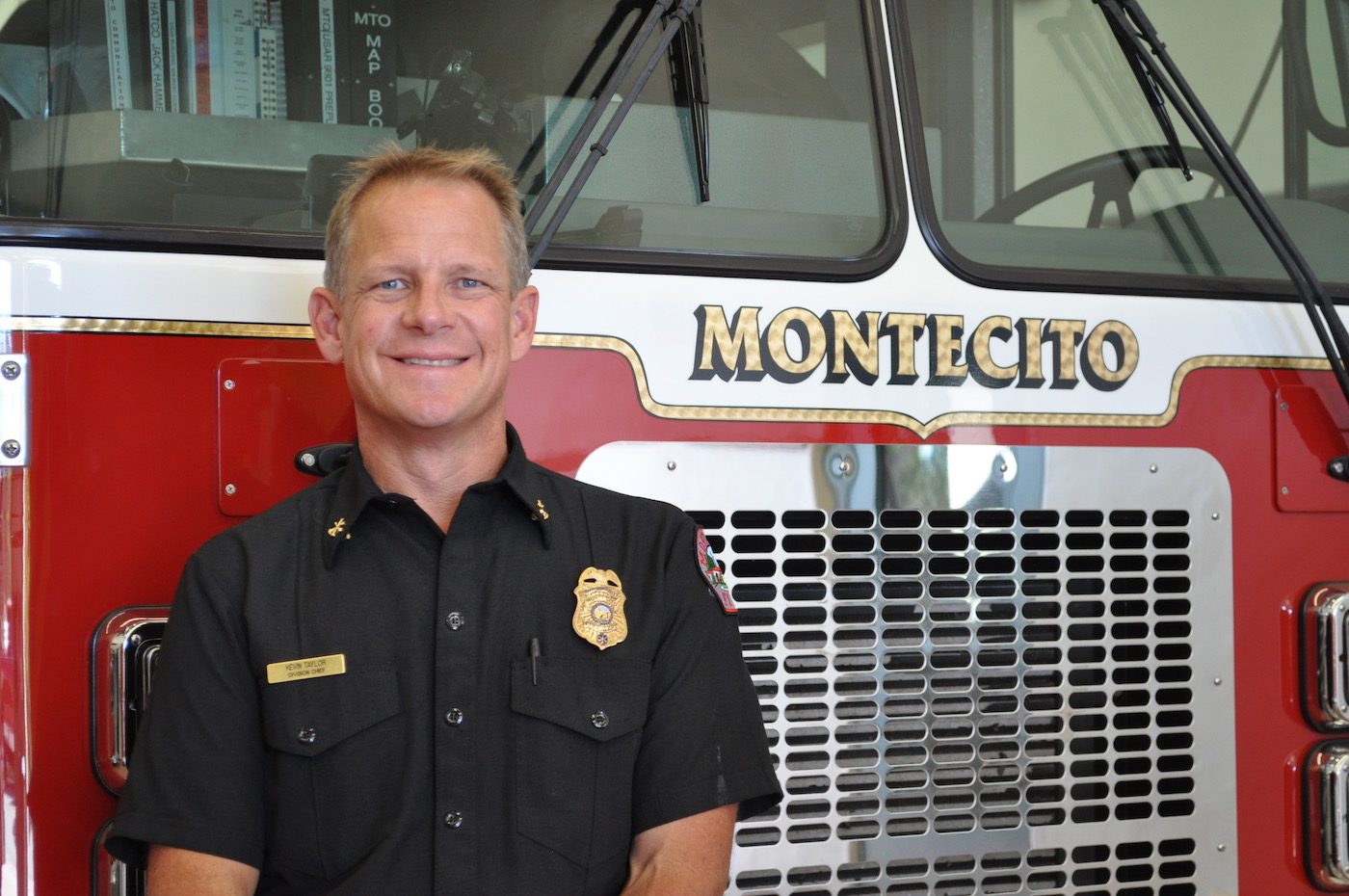 When I first met Montecito Fire Chief Kevin Taylor last year, I remember asking him what the biggest challenge was facing his department. "The weather," he told me, quickly adding that the sheer unpredictability of Montecito's weather threats, be they fire or rain, made his job uniquely worrisome. This week, I caught up with Taylor for the second time since the COVID-19 pandemic reached Santa Barbara. Somewhat reassuringly, most of our conversation happened to be about the weird weather. Remember when weather seemed like our biggest threat?
Q: What the heck happened last Thursday night? The wind actually blew a framed window out of my house! Fortunately it fell on my bed and didn't break.
A: That is what we call a "sundowner," our version of the Santa Ana winds. They occur in Santa Barbara County in the spring and fall; the ones in the spring are usually stronger than the ones that occur in the fall. In a given year there are usually four or five sundowners but there have been ones that have lasted 14 days in a row, as happened in 2017. They arrive from the north as a result of a change of pressure between Bakersfield and Santa Barbara.
I saw a fire crew the next morning dealing with a massive Eucalyptus tree that cracked and toppled over the road near a powerline. I assume SoCal Edison had a lot of calls that night; did people lose power?
Oh yes, people lost power. We had to bring in extra staffing to respond to the windstorm. From Thursday at 5 pm to Friday at 5 pm, we had 26 total calls for service. 22 of those were related to the storm, either because of trees or power lines that were down. The highest sustained winds in the district were at our Cold Spring RAWS, which stands for Remotely Activated Weather Station. It's located at the top of Cold Spring Trail, where we measured 53 mph sustained winds with gusts to 78 mph. The highest gust was 81 mph. We also have a RAWS down at Casa de Maria and it saw a gust of 43 mph.
So where are we at with COVID-19 right now in Montecito?
Relative to call volume, what we are seeing for medical emergencies is that we remain about 15 percent down from normal call levels, and those patients who call 911 where we are responding, we are finding that the acuity level is higher than normal.
Can you explain what that means?
Well, it means that, overall, people appear to be sicker than normal when they call in. I suspect that with the stay-at-home order and the goal not to overwhelm the emergency departments, people are only calling 911 when they are very ill. That is most likely why the acuity level is higher. As it gets warmer and we see more people out and about on the trails we will see an uptick in those type of calls, trail rescue calls, though.
How is everyone at the firehouse doing?
All the fellows at the station are healthy and we are continuing all the things we talked about before as far as social distancing to the extent possible. Everyone is wearing cloth face coverings, and we are doing pretty intensive disinfecting at the fire station at the beginning and end of shifts.
Is it crazy to think that Montecito is actually doing pretty good so far and we might be able to move on sooner rather than later at this rate?
I would strongly agree that it appears to us that people are practicing social distancing and as a result of that the curve is getting flatter and flatter. I would also suggest that all the great work that the local restaurants and grocery stores and truck drivers continue to do allows our community to effectively practice social distance. So far, it's working.
You might also be interested in...