Congrats to Charley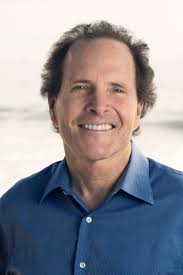 Montecito real estate broker Charley Egan has been elected to the board of directors of the Center for Successful Aging.
Egan, who works at Village Properties, is a graduate of UC Santa Cruz and also earned a Masters at the University of Southern California.
He is also certified as a senior real estate specialist, a designation designed to help realtors meet the special needs of seniors. For 20 years Egan has also hosted educational seminars including for first time home buyers and homeowners facing foreclosure.
He is also a volunteer at the Hospice of Santa Barbara and has worked with Freedom 4 Youth and Homeboy Industries.
Fergie and Friends
The Duchess of York, ex-wife of Prince Andrew, has launched a daily YouTube show reading a series of children's books to entertain youngsters during the coronavirus lockdown.
In the first episode of "Storytime with Fergie and Friends," the 60-year-old put on a very animated performance reading the children's classic Hairy Maclary by Lynley Dodd.
During the clip, the mother of princesses Beatrice and Eugenie, Queen Elizabeth's granddaughters said she will be joined by other "friends" in future episodes…
Rest in Peace
On a personal note, I mark the passing of legendary New York restaurateur Sirio Maccioni, who has died at his home in Tuscany, Italy, aged 88.
Working as a maître d' at the historic women-only Colony Club in the late '60s, he opened his landmark eatery Le Cirque at New York's Mayfair Regent Hotel on Park Avenue in 1974, before moving to the Helmsley Palace in 1997.
Le Cirque, where I would eat lunch regularly with an old friend, Maldwin Drummond, grandson of Chicago newspaper and department store magnate Marshall Field, launched the careers of many top chefs, notably Daniel Boulud, during its more than 40-year run, and was attended regularly by the likes of Jackie O, President Ronald Reagan, and countless Wall Street heavyweights, socialites and celebrities.
I met President Richard Nixon for the first time there when he was dining with Alexander Haig, his former White House chief of staff and Secretary of State under Reagan. He had bought a 1871 townhouse a tiara's toss away on East 65th Street.
I vividly remember Sirio acting as doorman at the late publishing tycoon Malcolm Forbes's socially gridlocked memorial service at St. Bartholomew's Episcopal Church on Park Avenue in February 1990, just a year after Malcolm's legendary 70th birthday bash at his Palais Mendoub overlooking the Strait of Gibraltar in Tangier, when I flew in a chartered Air France Concorde from the presidential hangar at Kennedy Airport after breakfasting on food catered by Le Cirque.
An old friend, Archduchess Michaela von Hapsburg, the granddaughter of the last emperor of the Austro-Hungarian empire, Franz Joseph 1, who resided at Vienna's 1441-room Schönbrunn Palace and died in 1916, was being denied entry to the 900-guest event, so I stepped in, explained who she was, and we both went in together past the velvet rope.
You might also be interested in...