Clink for a Cause: Couple Selling Unique Wine Glasses to Aid Restaurants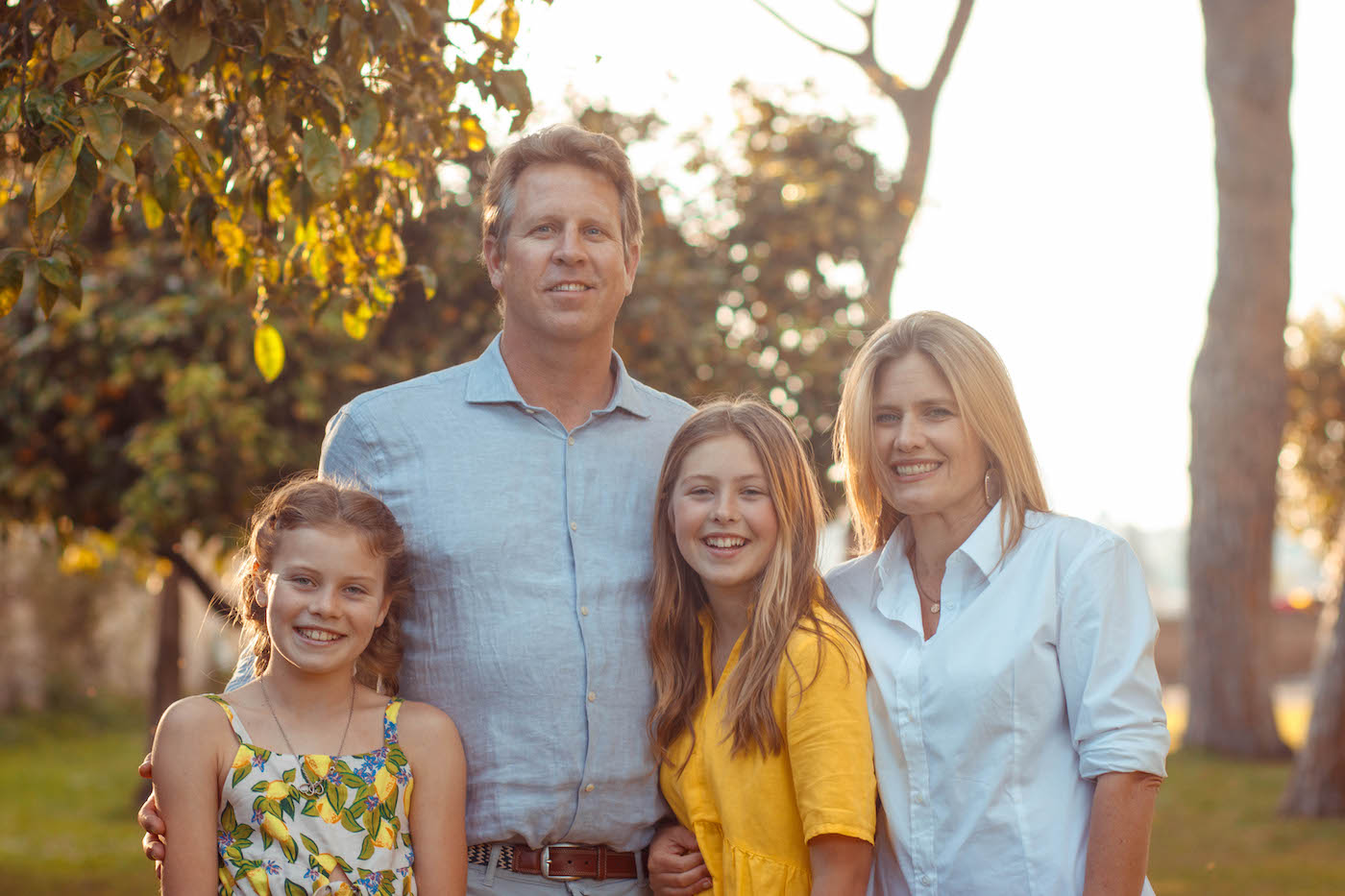 Sarah Boggs likes to reminisce about living out her formative years in New Orleans.
"People were constantly outside, constantly enjoying neighbors and friends, constantly going to festivals," she recalls.
"And they were always drinking!"
Her move to Santa Barbara provided much of the same: an outdoor-driven lifestyle and plenty of good wine to drink. "We're always outside, hiking or going to the beach, and the weather is mostly perfect," says the mother of two and professor of English at Santa Barbara City College.
But one thing was missing: "I just wanted to be able to drink good wine outside from a nice, unbreakable wine glass."
Boggs and her husband, Peter Oblander, a geologist and environmental consultant, launched Wine Outside in 2015. The premise of their side business: provide a drinking vessel that looks good, feels good, and makes sipping outdoors safe and convenient, even elegant.
Wine Outside features a diverse line of 18-ounce stemless tumblers that look a whole lot like crystal.
"One of the things that's extraordinary is you can't tell – until you pick it up – that it's not glass," says Boggs. "Our tumblers also hold their shape, just like glass, unlike the give of some of those cheaper plastic glasses. And the rim is really smooth."
Making it especially well-suited for sipping poolside or at the beach or in the middle of a forest: they are, for all intents and purposes, shatterproof.
"If you drop it on the floor, it just bounces," says Boggs. It's a quality that actually makes our glasses indoor-friendly, too, especially in households with thirsty kids and mishap-prone adults who want something simple but stylish from which to sip."
The Wine Outside products are made from Eastman Tritan, a plastics alterative – a co-polyester – that is tough, lighter than glass and warp-resistant. Importantly, the glasses are free of industrial chemicals like BPA and EA. And they are dishwasher-safe.
The glasses sell throughout the South Coast, including Santa Barbara Gift Baskets, the Riviera Towel Company, and the El Capitan Beach Store. Gelson's and the gates-side sundries shop at the Santa Barbara Airport carry them, too, at $25 for a four-pack of plain glasses or a two-pack of glasses printed with a Santa Barbara logo. The Canary Hotel in downtown Santa Barbara uses them for their guests' welcome pour at check-in and when the rooftop bar – with those awesome 360-degree views – is open.
And now, a new set of Wine Outside glasses. Two weeks ago, driven to act by the COVID fallout, the company introduced a limited edition of glasses printed with logos in the shapes of California and Texas – golden backdrops with a single heart in red, pink, teal or silver. Fifty percent of the proceeds from the sale of these glasses – $40 for a set of four and $24 for a pair – go to the Southern Smoke Foundation, whose emergency drive provides funds to people in the food and beverage industry who are affected by the coronavirus pandemic.
"Being a foodie, and going out to eat a lot, I really feel for restaurant workers," says Boggs. "It's one of the most obvious parts of our community that needs our support."
Check out www.wineoutside.com.
You might also be interested in...