Ca' Dario Opens on Coast Village Road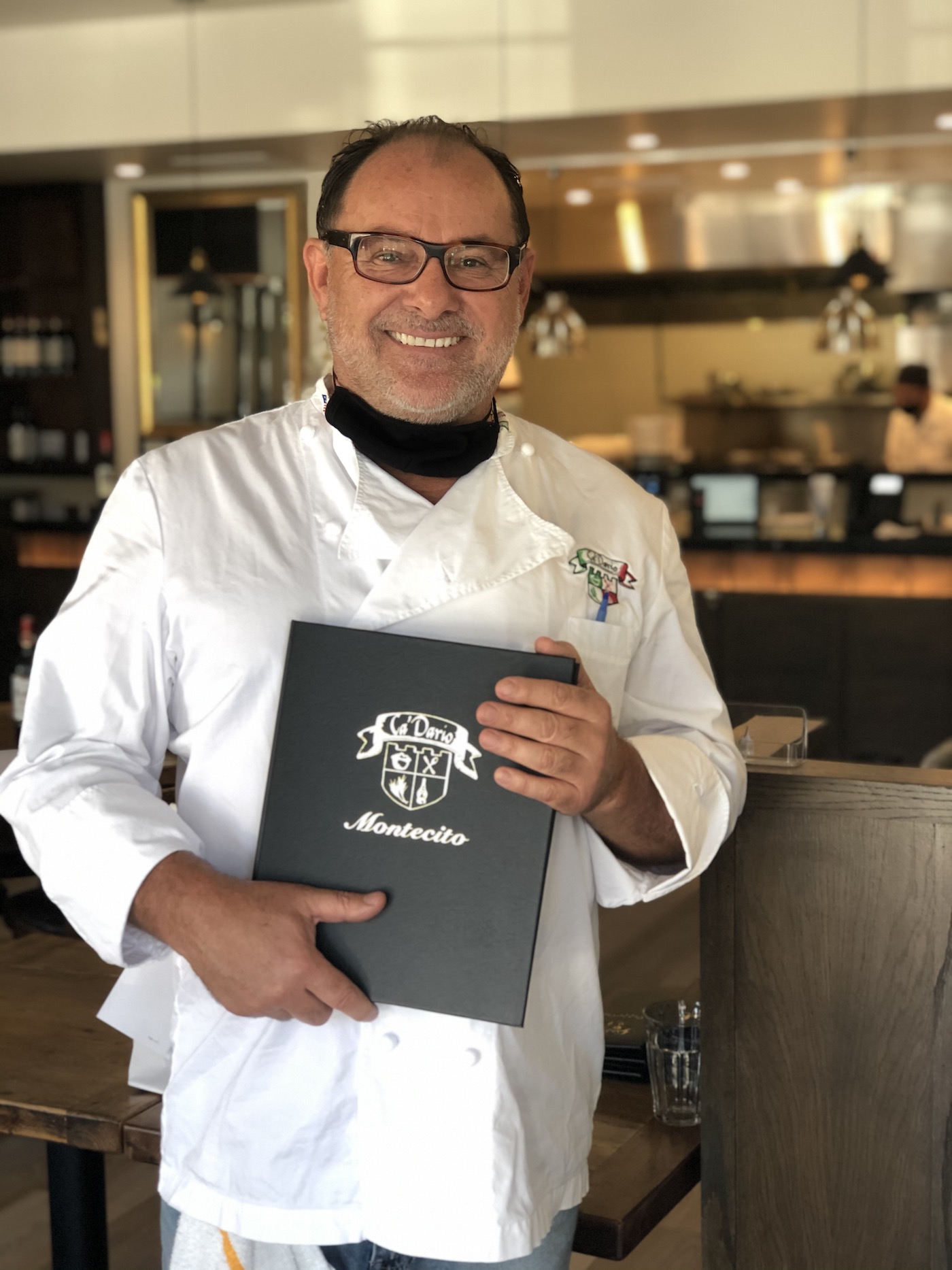 Despite the inability to fully open and seat and serve diners, Dario Furlati, owner of the Ca' Dario restaurants, has softly opened his newest location on Coast Village Road, offering dinner for takeout. "It's been a long time coming, and I'm happy I can finally open the doors," he told us earlier this week, behind a required face mask due to the COVID-19 pandemic.
Furlati opened Ca' Dario Ristorante in downtown Santa Barbara 23 years ago, but his career in Santa Barbara began in 1988 in Montecito's Upper Village, where he was the executive chef at Pane e Vino. He has been involved with a number of Montecito eateries, including Via Vai and Tre Lune, and he is the former owner of Santa Barbara eateries Bucatini, Enoteca Primo, and Ca'Dario Pizzeria. "Ca' Dario was always closest to my heart," he said about the Italian eatery which bears his name. He went on to open Ca' Dario Cucina Italiana in Goleta a few years ago, as well as Pizzeria Veloce, located in the Santa Barbara Public Market. His flagship Ristorante on East Victoria Street remains as busy as ever – prior to stay-at-home orders – a fact he attributes to his dedicated team of chefs and longtime front-of-house staff. "We really are like a family," he said.
The newly-remodeled Ca' Dario Montecito, located in Coast Village Plaza in the former home of Giovanni's Pizza, next to Here's the Scoop, has been outfitted with handsome dark wood accents and tables, cozy booths, and a long bar facing an open kitchen. "We wanted to make it feel like 'Ca' Dario' feels downtown, without having to go downtown," Furlati said. Once stay-at-home orders are lifted, the restaurant will also offer heated patio seating.
For now, the restaurant is open from 4-8 pm daily for dinner takeout orders via GrubHub, Restaurant Connection, or by calling the restaurant directly at (805) 884-9419. The temporary menu includes a selection of Dario's signature pastas, pizzas, and entrees, including recipes gleaned from the Italian kitchens of his grandmothers. There are also family-sized meals available.
Once stay-at-home orders are lifted, the restaurant will eventually offer its full menu, promising the same authentic Italian cuisine as the other locations. Longtime favorites include Ravioli Al Burro e Salvia (ravioli with browned butter and sage), Tagliatelle Alla Bolognese (spinach pasta with traditional meat ragout), Costata Alla Fiorentina (a 16 oz grilled rib eye steak with stewed white beans), and an array of fresh salads, appetizers, and homemade desserts. The restaurant will eventually be open for both lunch and dinner.
"I'm looking forward to welcoming familiar faces who know our cooking, and new customers who have never eaten with us before. I'm happy to be here," Furlati said. The restaurant is located at 1187 Coast Village Road. For more information, visit www.cadariorestaurants.com.
You might also be interested in...