Casa Dorinda Pivots During Coronavirus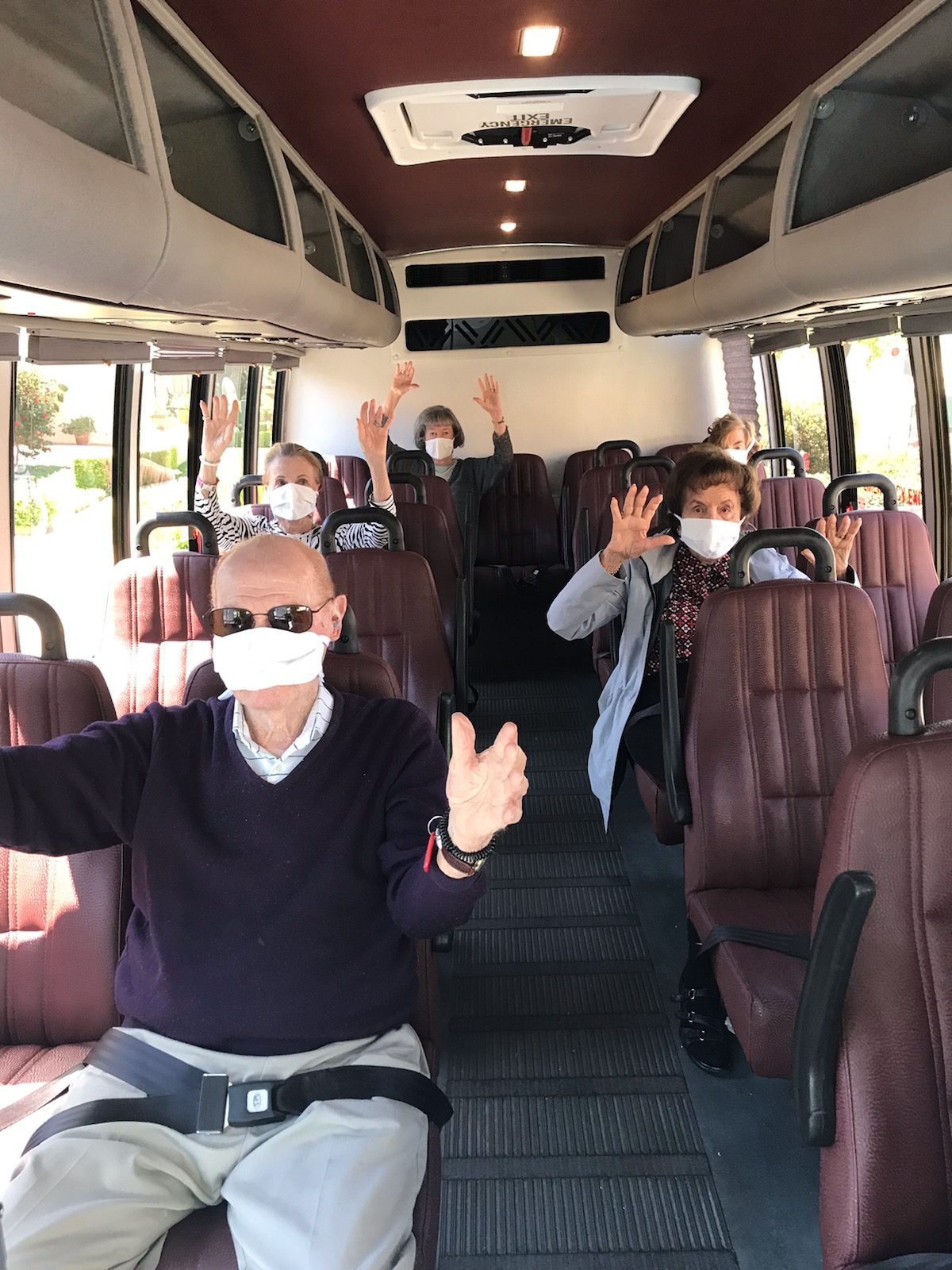 Like the majority of the Montecito community, residents at Casa Dorinda are quietly sheltering at home, acknowledging that they are among the most vulnerable to COVID-19. Casa Dorinda has taken strict precautions to ensure the virus does not make its way onto the 48-acre campus, located in the heart of Montecito. In a recent interview with Casa's president and executive officer Brian McCague, he reported that residents are handling the unique time as well as can be expected.
Prior to official shelter-at-home orders given by Governor Gavin Newsom in mid-March, Casa began implementing social distancing measures in late February, as the virus began showing up at several retirement facilities on both sides of the country. "We started taking action once we knew what a threat this was," McCague said, adding that during that time, any resident or staff traveling outside of California, or within the state on mass transit, were required to self-isolate for 14 days. All activities and gatherings were canceled at that time, which includes a plethora of well-attended weekly activities including fitness classes, bocce tournaments, parties, and more.
Following the state-mandated stay-at-home orders, the campus was closed to all visitors, except for end-of-life situations. The dining room was also closed, with all meals being delivered directly to the 325 residents, and a curbside pickup offered to the 90 off-campus residents who live in their own homes in Montecito. "We've had to make some big changes, but the safety of our residents and staff is the utmost priority," McCague said.
Staff members' roles have shifted: the crews that used to provide maid services are now being utilized for grocery, pharmacy, and other deliveries for residents, as leaving the campus for errands is highly discouraged. "They don't want us to leave, and we know why!" said resident Jean von Wittenberg, who has lived at Casa Dorinda with her husband, Davis, for 15 years. "It's been getting pretty lonely around here without all the socializing we are used to. But we're handling it," Jean said.
McCague said other staff members have been tasked with sanitizing the campus multiple times a day; wiping down handrails, door handles, and benches, to help ensure the residents remain in good health. All staff are required to have their temperature taken before each shift, as well as answer simple questions about their health. "So far we haven't had any cases of COVID-19 here. If we do, we will alert the residents immediately," McCague said.
A decision was made to continue to allow construction on the site; Casa Dorinda is currently undergoing its Master Plan update, which includes adding 31 new residential units, memory care facilities and personal care facilities, a new dining facility, new maintenance facilities, and associated landscaping and improvements on the southern portion of the property, near the oak woodland. All crews working on the project, which is relatively far away from the current residences, are required to check in before beginning work.
An in-house TV channel at the facility is being utilized, with daily fitness and meditation classes, movies, and travel shows being offered. Last week McCague himself was on the channel, giving residents a virtual tour of the progress of the campus expansion.
Casa Dorinda, along with many other local retirement facilities, have had to adapt to the changing times by teaching residents technological skills they may have not needed before. "We're teaching residents how to use FaceTime, Zoom, and Skype, so they can keep in touch with their families and friends," McCague said. "We're doing our very best to help them."
Maravilla, another senior living facility located in Goleta, recently reported a third-party hospice worker who was tending to several Maravilla residents, tested positive for the virus. In response, all residents who had been in contact with the individual were also tested; only one came back positive, an assisted living resident who had been on hospice care, who subsequently passed away. It was announced earlier this week that the death was not due to COVID-19, despite the positive test, and that no other residents had tested positive for the virus as of this press time.
At Casa Dorinda, Mrs. von Wittenberg says what she misses most is being out in the community, as she is active with the Montecito Association, the Braille Institute, and the Santa Barbara Zoo. She also misses her manicures and pedicures, and her normally abundant social calendar. "It's a great place to live, and we look forward to when things will be back to normal," she said.
You might also be interested in...