The Home Front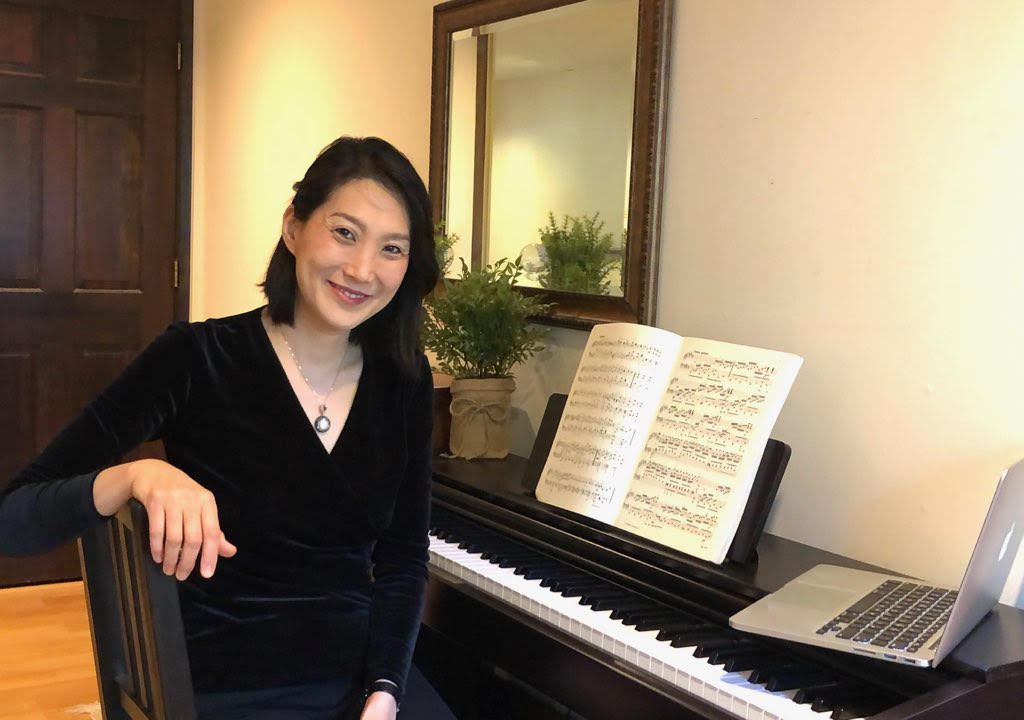 With California's statewide stay-at-home order in effect, businesses are closing and people are hunkering down at home, but still working, courtesy of Zoom and FaceTime. We spoke to four Montecito residents about how they're managing to keep their businesses going during the coronavirus crisis:
Vera Kong, Piano Instructor
I spend most of my day connecting with my students by means of virtual technology and continue to make progress in their piano study. It is important to make that human connection. It's the beginning of spring and most of my students are selecting a new repertoire. We're engaged in foundational work such as learning notes and rhythm. Bach inventions and sinfonias, Beethoven's Waldstein Sonata, Haydn's piano concertos, Kabalevsky's Thirty Children's Pieces are just a few selections we're studying.
I am actually enjoying my social distancing and shelter in place time. I feel as though pianists have been practicing for this moment their entire lives. Besides teaching virtually, my daily schedule consists of morning and afternoon meditation, a hike, studying, and catching up with the news. I never binge on a TV series, and I feel this is really the wrong time to do that. I think this is a great time to reinvent oneself!
Jonny Sapp, Real Estate Agent and Tennis Instructor
Aside from constantly washing my hands and sanitizing them, I'll try to keep a similar daily routine before the pandemic. I'll wake up at 6 am, eat a little breakfast and then get ready for a virtual workout. With real estate right now I'm following social distancing practices laid out by the CDC. I'm using Zoom for company and client meetings. It's a great tool to stay on top of current events and having virtual face-to-face interactions. I've spent this time learning to use new resources for digital marketing and offering my knowledge and support to everyone who needs it. Tennis is a great sport for social distancing but best played with someone who is co-isolating with you. The new rules of the game are use hand sanitizer and wipes afterward and don't touch your face. Use a clean towel to wipe the sweat off your face.
I've been spending my evenings making dinner with my roommates and try to keep everything optimistic for them because one of them watches the news 24/7, so I'll try and throw some jokes around to keep the mood light. Then I'll end my night with either more work, reading, or some sort of tv or gaming. Right now my favorite book is Buddhist Boot Camp by Timber Hawkeye – it's a great mindset book. Settlers of Catan is great game to play with people you're quarantining with.
Lucy Kohansamad, Wealth Management Advisor
I've been working from home Monday through Friday, in financial services. With the stock market being so volatile in the last few weeks I've been extremely busy as you can imagine! I've been reading and taking long walks on Park Lane and Butterfly Beach on the weekends. I'm reading Erik Larson's latest, The Splendid and the Vile, about Winston Churchill during the battle of Britain and the Blitz. Great read! Like all of Erik Larson's books. I'm also trying new recipes, including chocolate chip cookies with almond flour, Persian cucumbers and yogurt (thank you Trader Joe's!). I'm also watching some old classic movies with my family such as Witness, Gallipoli, Godfather, Room with a View, Alfred Hitchcock. It's been a great time to bond with my family over films and food!
Sarah Ettman, Marketing and Public Relations Consultant
I'm sticking to my regular work schedule as much as I can. My cat Melanie, who is quite lively at 17 ½ year old, acts as a feline rooster and wakes me up early. I read the news, check emails, get dressed, feed my four-legged friend and make that all important cup of java. Then I commute from "La Cocina de Montecito" to 'La Oficina" 30 steps away. I check in regularly with colleagues and clients; when possible use FaceTime or other video chat platforms. Being able to see each other enhances our human connection; you get an opportunity to see their faces, read their emotions. Since I live by myself, this helps me feel connected to people and overcome feelings of isolation, loneliness.
I'm learning new software apps, specifically Zoom (hoping it doesn't crash with so many new users!) and Microsoft Teams. I recently purchased a new camera with two lenses, so I'm taking online courses to improve my photography techniques, which in turn will help me do a better job of content production. And, I'm trading my PR services with my neighbor, who is a landscape designer. I'm excited to redo my tiny garden – a creative endeavor that will be a permanent positive reminder of how I weathered the pandemic.
I think the global pandemic provides us with a chance to evolve to reach a higher level of our best selves. As a marine ecologist by education and training, I'm encouraged by signs that our curtailed lifestyle is forcing us to take a good look at our habits and find ways to live more gently on the planet and with each other. I've noticed an amazing reduction in 101 noise pollution in my neighborhood. We aren't doing much driving right now; air pollution has decreased in Southern California. I hope that we are learning new ways to live and work sustainably, reduce our consumption of fossil fuels, materialism, corporate greed and return to focus on what's really important in life: health, education, happiness loving relationships, and the highest regard for our natural world.
You might also be interested in...