Pam Peterson of Hair Lounge of Montecito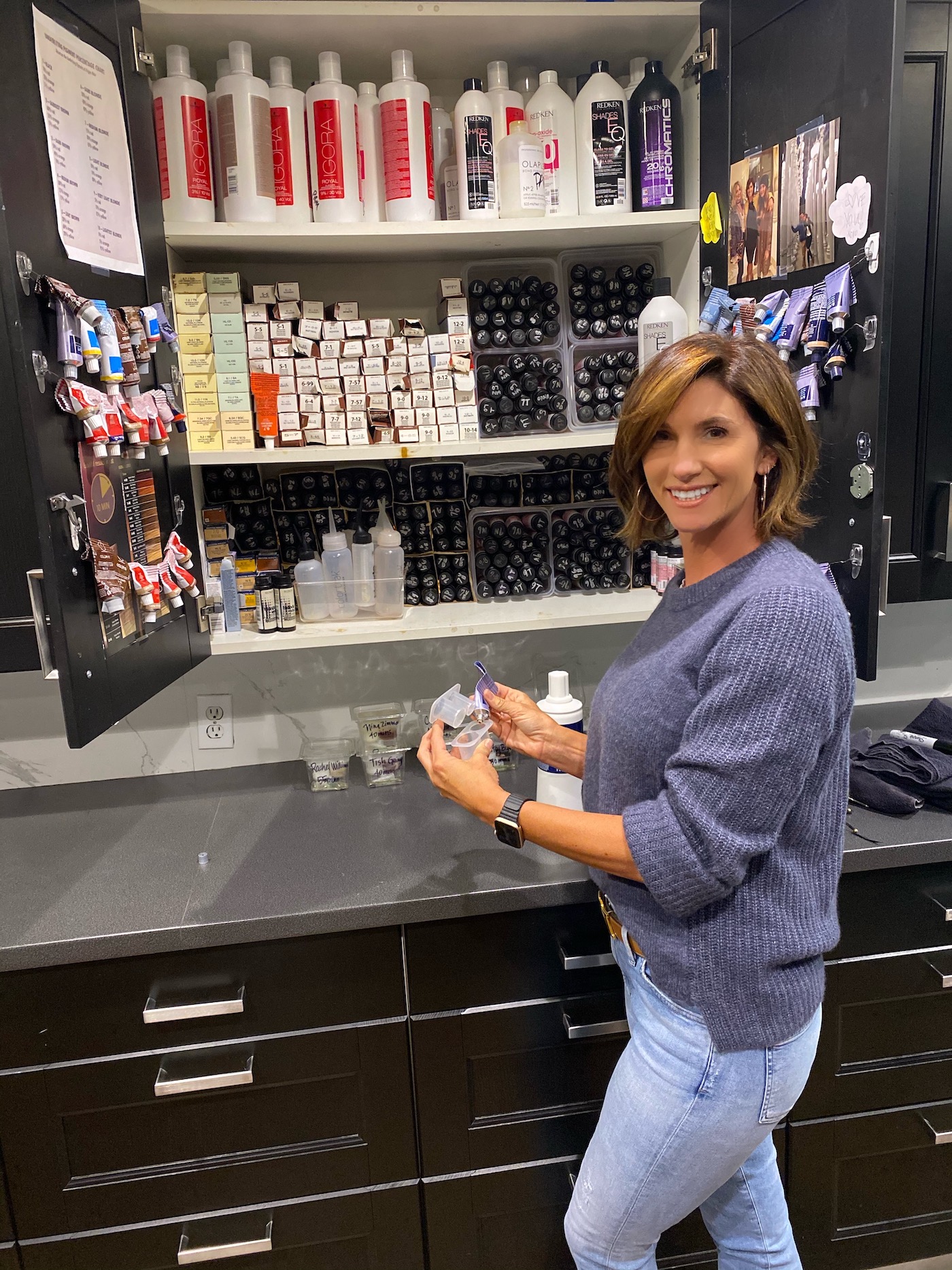 It was mid-March when Pam Peterson, owner of the Hair Lounge of Montecito, realized she was going to have to close her popular salon. It was a more delicate decision than for many local employers, because all eight stylists who work at the shop are independent contractors, and on top of that, although California didn't specifically list hair salons as essential businesses, it didn't expressly order them to shut down either.
"I couldn't just shut the doors on them because they have to make money," Peterson, who first opened her salon on Cabrillo Boulevard near the Andree Clark Bird Refuge eight years ago, says of her stylists. "But after we weren't declared an essential business, I was the first person to say, 'I am not coming back to work on Monday and I suggest you don't come to work.'"
After temporarily closing shop, Peterson immediately realized that, while her clients might be able to wait several weeks before coming back in for a haircut, many of them were going to still want to do something about all that gray hair that would be growing in during the COVID-19 pandemic.
"I knew that our clients would want to have their gray hair covered so they can look and feel better when they look at themselves in the mirror during this unprecedented time in this world," Peterson explains. "Typically, clients color their gray hair every four to six weeks and I knew the salon might not be opened in time for them, so I started to think of ways to help them color their own hair at home without going to the drugstore and using a color out of a box, which is a nightmare to fix when we see our clients in the future."
Fortunately, Peterson, a certified master color expert and veteran of Vidal Sassoon, had a friend in New York City who had been written up in USA Today because of his do-it-yourself hair-coloring kits. "In order to color gray hair," she explains, "you need color creme or liquid and a creme or liquid developer. When the two products are mixed together and then applied to the hair the coloring process begins and needs to be on the hair for ten to forty-five minutes depending on the type of color used."
In order to work at home, the kits have two reservoirs in them that keep the liquids separate until they are ready to be mixed into the correct color for the client, Peterson says. "The kits hold a small amount of hair color in one side and developer in the other side. It has a nozzle that the client attaches, then squeezes the product of the two reservoirs out and onto their roots and around their hairline."
Having been closed for weeks following the 1/9 debris flow, Peterson says she knows how much it means for her clients to feel good and look good during times of crisis, so she is glad to be able to offer this service until she's able to reopen.
Each kit she sells includes a handy glove so her clients can blend the color onto their hair with their fingers. "After the processing time has passed, they simply wash their hair," she says, "being careful to not get the color into their eyes but washing their hair clean of all hair color product. Viola! Their gray hair is now colored!"
Hair Lounge of Montecito is located at 1807 East Cabrillo, Suite A. Peterson's hair coloring kits sell for $45. Text Peterson at 805-220-8669 for any questions or to schedule a pickup.
You might also be interested in...