Makes 3 Organics: Kristine Sperling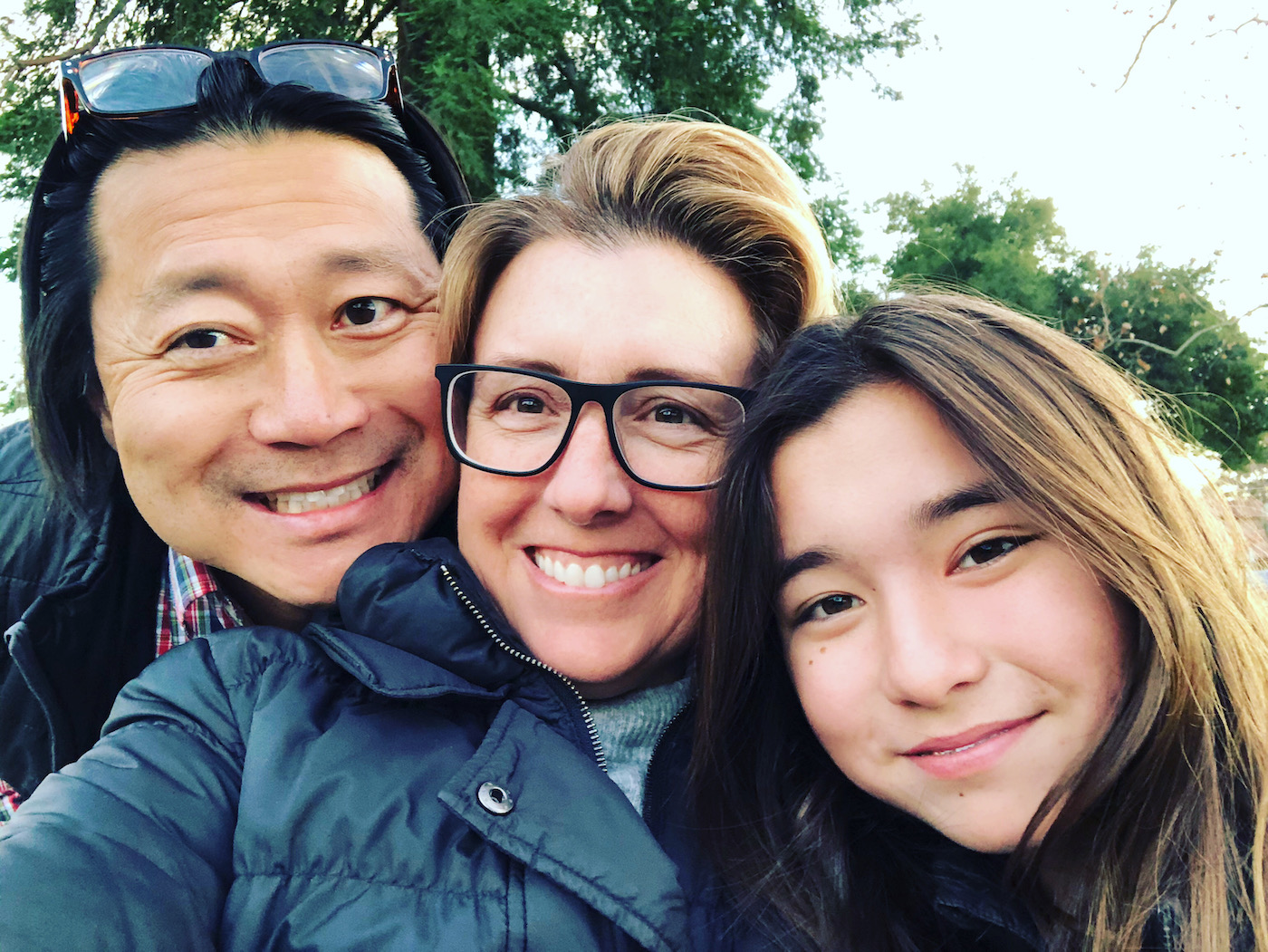 As we all sit in our homes, we still have local moms who are creating and running businesses. So we celebrate their stories – and if you have one, please pass it along!
When Kristine Sperling's daughter, Alice, was young, she developed asthma, allergies, and eczema. Her physician at the time recommended they detox her diet and their household and go natural. Explains Sperling, "This led us to search for non-toxic personal care products for her and ourselves. When we couldn't find what we were looking for, we decided to make it ourselves and ultimately to share what we were making with family and friends and then to create our company and our brand, Makes 3 Organics® and subsequently our complementary brand, Sacred Shea Skincare®."
It's a far cry from her career as an attorney. She had been working for a big firm in finance practice and was looking for something that would allow for more time with her daughter.
Says Sperling, "I also need something to engage with that lights up my passions with purpose. My husband wanted to become an independent business owner and use his MBA to build something for our family. Makes 3 Organics® fulfilled all of those desires. We are mission driven and are determined to help people reduce their chemical body burden by creating the healthiest, highest quality and most accessible organic personal care and household products on the market."
All of their products are all made in the USA, with many of them created right here in Santa Barbara. They feel and perform differently than petroleum-derived personal care products and are 100% plant based. They use pure and simple ingredients with time-tested manufacturing processes.
Sperling shares, "What shocked us as consumers is how much misinformation and marketing there is in the 'natural' marketplace. So our products are true to their claims of being truly natural and truly organic and we back up those claims with USDA NOP organic certification and EWG VERIFIED™ non-toxic verification."
The family of three moved to Montecito five years ago and plan to stay forever. Her perfect day begins with a hike with her family starting at Hot Springs trailhead, brunch at Jeannine's, and then a backyard dinner with friends. The business is all within the family; her husband, Dan, works on product development and production, along with all the logistics and distribution, and daughter Alice has outgrown most of her allergies and home schools (along with everyone these days!). Sperling says that things of late are making her reflect on her own life. "The call to action with COVID-19 is a call to in-action. The message that is coming to my mind to share is really that we are stronger than we think we are and we can survive more than we think we can. In Montecito, in 2018, we lost family, friends, homes, and livelihoods. Whatever comes to pass with COVID-19, we can survive it together. Even when together looks like we're apart."
www.Makes3Organics.com.
You might also be interested in...