Beer and Bread to the Rescue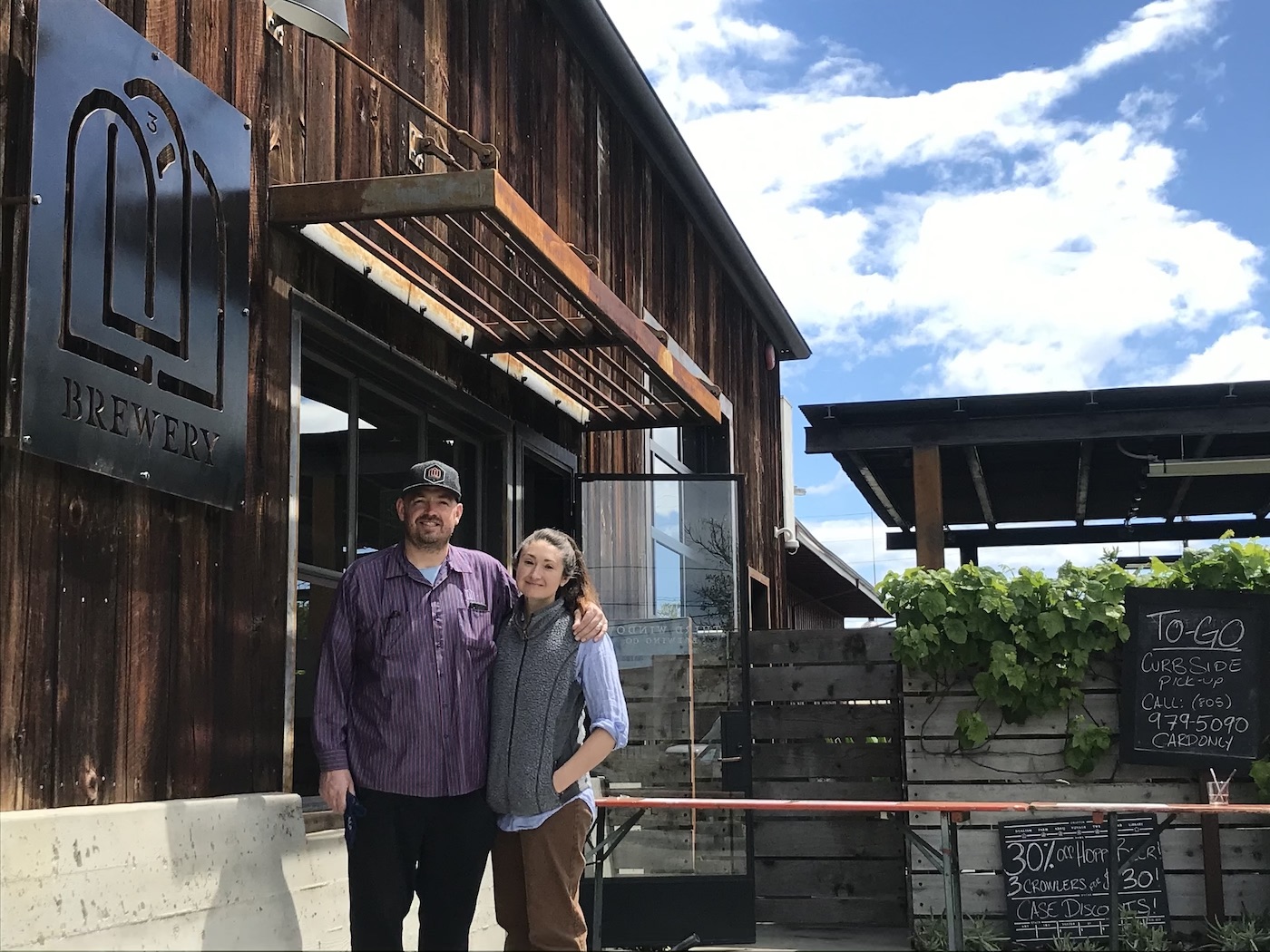 For a man who brews beer, Montecito resident Kristopher Parker, the grandson of Fess Parker, the famed winemaker and 1950s television actor of Davy Crockett fame, has a somewhat surprising family background. "I grew up in the wine business," Parker confirms. "My dad is a winemaker, but winemakers drink beer, and he also did home beer brewing and growing up, I got to watch the process."
In the mid-1990s, when Parker was in his late teens, Santa Barbara County's craft brewing industry began to take off. "Firestone was making beer in Area 51, about a mile from where I grew up in Los Olivos," he says. "After college I started reading beer books. My wife and dad bought me a beer culture." Parker's first homemade brew totaled five gallons, which he produced squatter-style in an empty building.
When Parker attended University of Southern California for business school, he focused on his new passion. "At USC, for a lot of the business cases you work on, you have the opportunity to choose, and I would generally do beer stuff." Parker's goal was to steer clear of industrialized brewing at all costs. "My angle on it," he says, "is that growing up in a vineyard I can't separate terroir from my perception of beverages. Beer is so prone to become industrialized. So much can be about the mechanics, and the industry rewards people for replicating styles that originated in terroir."
Instead, while Parker was working as an executive in his family's wine and hotel business, Parker simultaneously developed a business plan that would treat beer the same way Californian vintners treat wine. Contacts in the beer world who heard of what he was doing offered to put up half the cash he needed to start. In 2014, Parker received a telephone call from his friend Patrick Rue, founder of Orange County's The Bruery, who is now working in Napa Valley's wine industry. Rue told Parker that he was getting a new brewhouse and offered to turn his old one over to him if he would start a new brewing company in Santa Barbara.
Parker called his new company Third Window Brewing Company after the legend of Saint Barbara, whose father, as the legend goes, imprisoned her, Rapunzel-style, in a tower for 18 years, worried that she would become a Christian behind his back. Sure enough, upon turning 18, she leaves the tower and installs a third window in one of her father's building to celebrate her conversion, thus becoming a martyr. "It took two years to get through the city planning process and we opened in 2016," Parker recalls.
Although Third Window Brewing Co. generally offers around a dozen rotating styles of beer, Parker's true passion is Belgian-style Trappist ale, which for centuries has been brewed by monks to support their monasteries. "I love Trappist breweries," Parker says. "It's interesting to me because you have these people with motivations other than principally profit, who have been making beer for hundreds of years to sustain themselves."
Located inside a restored barn and feed mill originally constructed in 1904 called The Mill on East Haley Street, Third Window Brewing Co. features a tap room (temporarily closed due to COVID-19 concerns) with roll-up doors, fresh ocean breezes, and dining tables where families and dogs are always welcome. Behind the bar are eight 30-barrel fermenters. "For the way we make beer we have to have a lot of capacity," Parker says. "We don't filter. So time and gravity is all we use, and we get a more flavorful product. With the exception of IPAs, which must be served fresh, Third Window allows its beer to ferment for three months instead of the typical three weeks.
Parker also collaborates with local, small-scale agricultural producers to make specialty beers, including a rice-based beer, as well as a yearly collaboration with the Bruery. "We make beer we want to drink and we feel like is expressive of terroir, and we make coffee beer because we have to," he jokes. "We are a bunch of friends who make beer and focus on continuous improvement."
Third Window Brewing also features a kitchen that, before the pandemic, made pizza and other small bites each afternoon, as well as freshly baked sourdough loaves courtesy of Parker's wife, Michellene Parker, which is baked every Monday, Wednesday and Friday, and usually available by noon. Along with Growlers (62 ounce jugs) and Crowlers (32 ounce oilcans sealed onsite) as well as pint-sized cans and bottles of beer, the bread is available for onsite pickup as well as delivery from Goleta to Carpinteria. Because many home bakers have been hoarding yeast, making it hard to find on local store shelves, Michellene's sourdough, which sells for $9 per loaf, uses oats from the Santa Ynez Valley, has been in high demand of late. "We have actually doubled our baking," he adds. "There was a shortage; bread was pretty scarce a couple of weeks ago."
Because of the fact that the brewery depends on selling kegs of its beer to hotels and restaurants, the company's revenues have plummeted by 70 percent in recent weeks. "Most of our restaurant staff and tasting room staff has been furloughed," Parker says, "Fifty percent of our production staff is gone too. We are down to just our key people. The question I have too is what is the world going to look like when we come out of this? It won't be the same, but we are uniquely suited to come out of this."
Parker believes that once the health scare is over, nothing will be the same. "Delivery will be bigger than it was before, and people are going to be more aware of social distancing," he predicts. "But that works for us, because fundamentally we are a barn with big doors. One of the things we have is space and clean air and in the long term, it is going to work out.
Third Window Brewing Co. is located at 406 East Haley Street, Suite 3, Santa Barbara. Beer and bread is available for pickup from 11:30 am-6 pm. For free deliveries with no minimum purchase, call (805) 979-5090.
Continue reading...