Armie's Back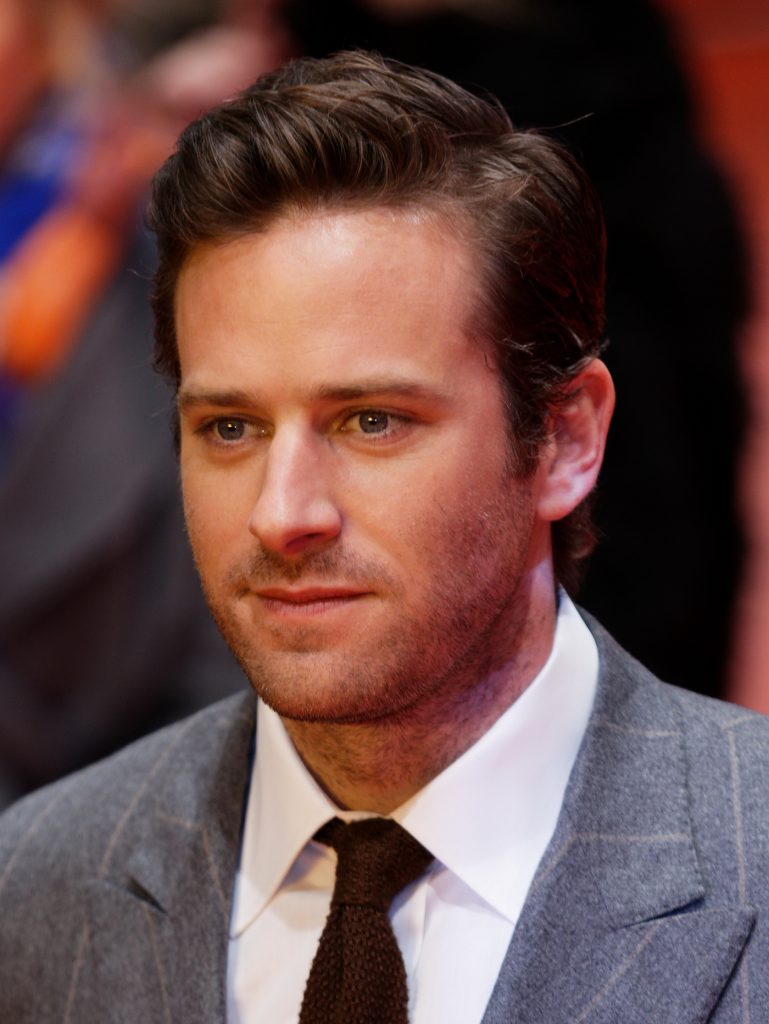 Montecito art and car collector Michael Hammer's actor son, Armie, 33, is reprising his role in the sequel to the hit film Call Me By Your Name with Oscar nominated Timothee Chalamet, 24.
Director Luca Guadagnino, 48, who helmed the original 2017 drama, says both lead actors are keen to reprise their roles in the love story, which would take place 15 years later than the original.
Guadagnino tells the Italian newspaper, La Repubblica: "I am going to America to meet a writer I love very much to talk about the second part. But, unfortunately, at the moment everything is cancelled."
Lending a Hand
TV talk show host Ellen DeGeneres and actress wife Portia de Rossi were spotted delivering boxes of coronavirus supplies to the Montecito Fire Department, a tiara's toss or two from their East Valley Road home.
The actress's art company, General Public, has been making face masks for medical workers.
Both wore masks and disposable gloves while hauling the extra large Home Depot boxes.
Portia's company can make tens of thousands of masks a day, she says.
Brava!
Flower Power
The Dream Foundation has suspended its popular Flower Empower program delivering blooms to the elderly and ill.
However local orchid growers Gallup and Stribling has donated 220 bouquets and Westerlay Orchids has given 840 plants, with the charity's floral coordinator Valerie Banks setting up a drive-through at the foundation's office with instructions for "ding dong delivery" for volunteers.
The flowers were delivered to community center centers and Heritage House, Serenity House, and Sarah House, local fire stations and Los Robles Hospital in Thousand Oaks.
The charity's 10th annual Flower Empower lunch is scheduled for June 25 at the Rockwood Woman's Club.
A blooming good idea…
Thank you, Ty
Beanie Baby billionaire Ty Warner's magnanimous offer to provide $1,000-plus a night rooms at his five-star Four Season Hotel in New York for frontline and medical workers during the coronavirus pandemic has, not surprisingly, been well oversubscribed.
The ritzy 52-story 682-ft. high hostelry was told it was only safe to use 225 of its 360 rooms, and only 25 guests a day should be checked in.
Everyone registering into the East 57th Street hotel is screened, with staff taking each person's temperature and asking questions about their health.
After guests check out, their rooms are left empty for three days, then deep cleaned and disinfected.
Ty, 75, is footing the bill for the entire operation.
"I'm gratified everyone associated with the hotel was able to pull together and do something that's never been done before, especially under such challenging circumstances," he says.
Pearl of Wisdom
Santa Barbara warbler Katy Perry plans to name her daughter with British actor Orlando Bloom after her late grandmother.
The 35-year-old singer's paternal grandmother, Ann Pearl Hudson, died last month shortly after the former Dos Pueblos High student announced her pregnancy.
"It was Katy's grandmother who made Katy the woman and fighter she is today," says friend.
"Her granny survived the Great Depression making G strings for showgirls in Vegas. Katy believes that it is no coincidence that as her granny's soul leaves the earth another soul arrives."
You might also be interested in...