Showing Gratitude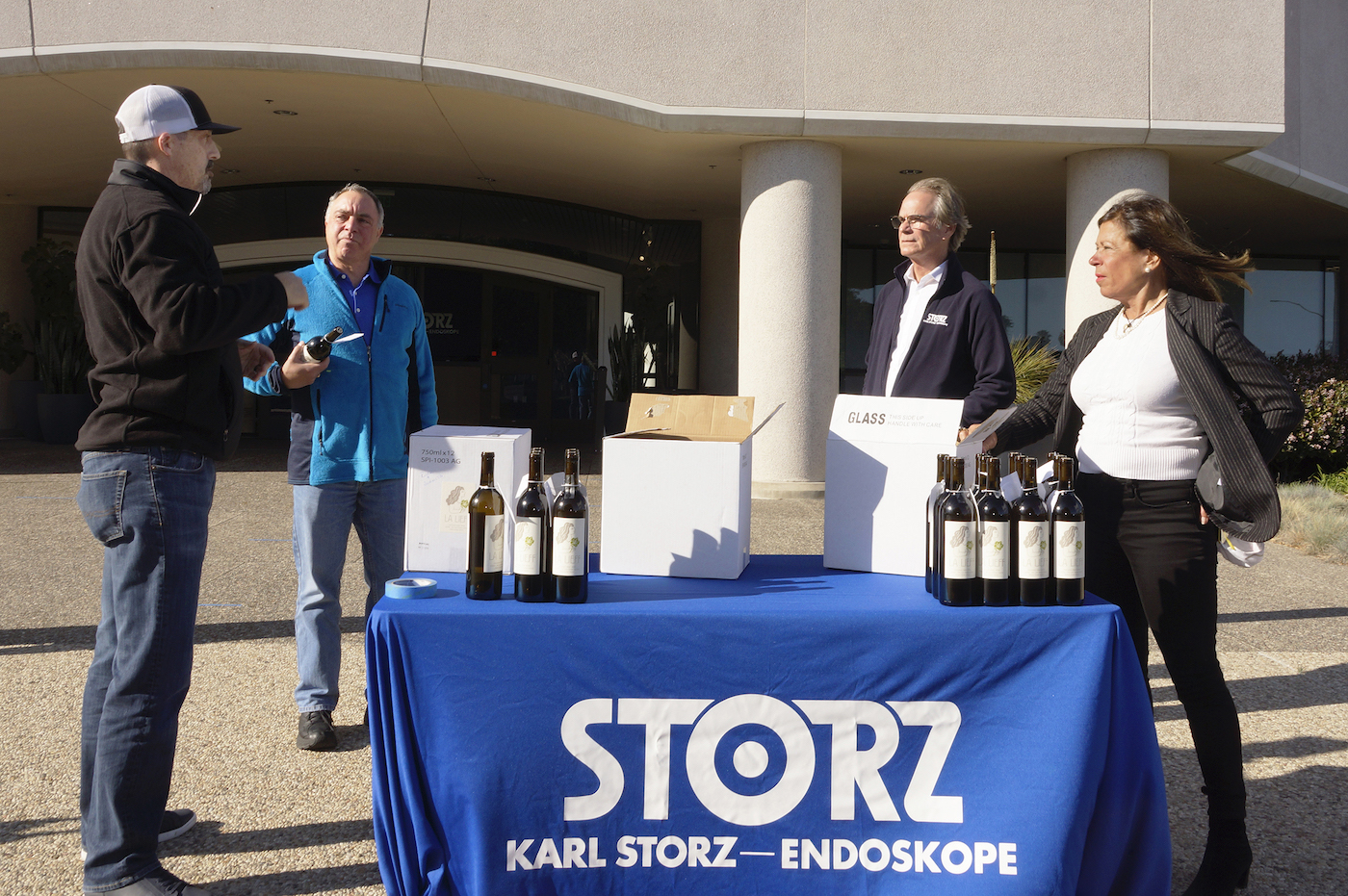 It was the perfect blend when global medical device manufacturer Karl Storz Imaging president Miles Hartfeld expressed his gratitude to employees when they left work the other day at the Goleta offices.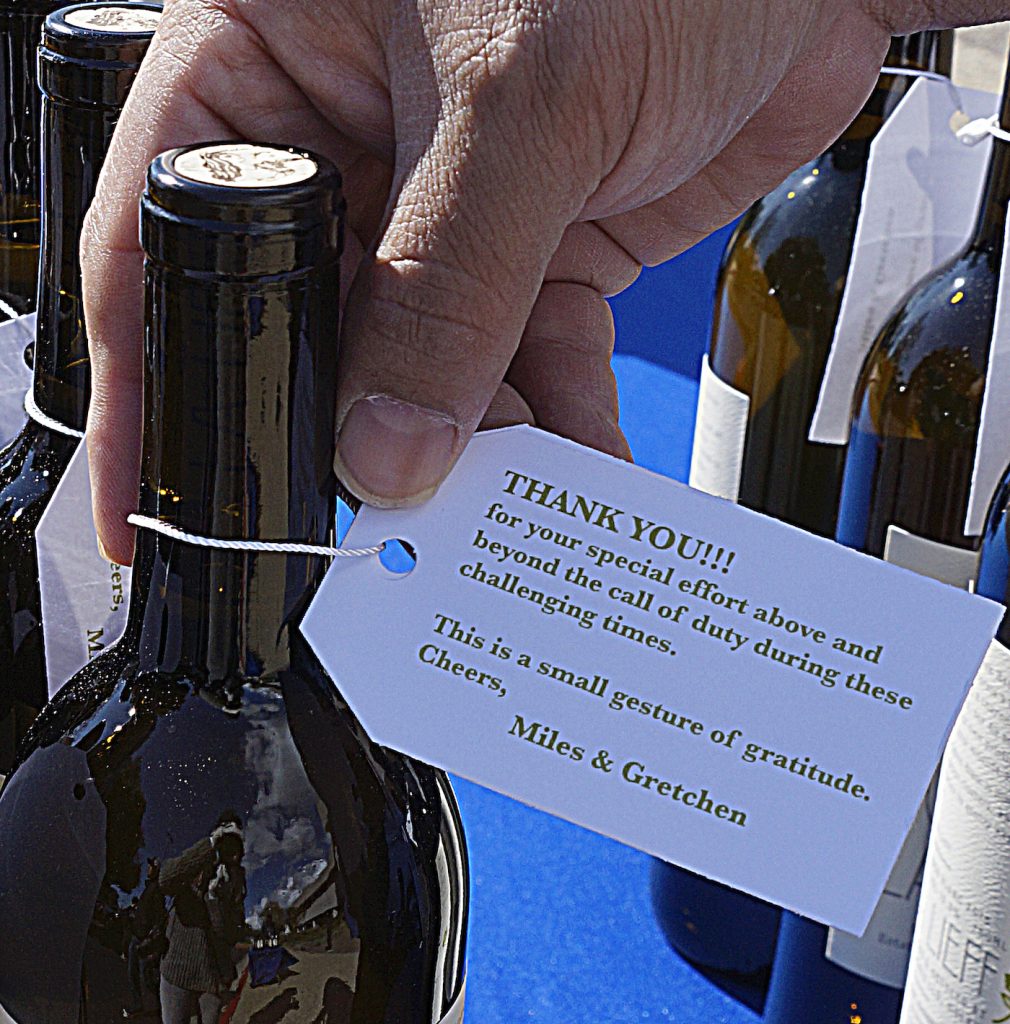 The company makes critically needed endoscopic medical equipment, including bronchoscopes used on the front lines in the battle against COVID-19.
Although Governor Gavin Newsom's stay at home order does not apply to critical business sectors, including the manufacturers of medical equipment, the company arranged for 300 of its 400 employees to work from their homes, leaving only those absolutely necessary to be present in the building.
"Of the dozens of measures implemented to help protect employees, work at home has provided the greatest benefit to members of the Karl Storz family," says Miles.
As a surprise thank you to the 100-plus employees who stayed in the offices, he and his Montecito winemaking fiancée Gretchen Lieff personally gave each one a bottle of wine for their continued commitment.
Workers lined up outside the building's entrance, carefully separated by blue tape lines to maintain the required six-foot spacing, before picking up their bottles from the table and heading home.
"We are balancing social responsibility to our employees with our social responsibility to society," adds Miles.
I'll drink to that…
Two Years Sober
Montecito actor Rob Lowe's youngest son, John Owen, 25, is making his sobriety journey public, following in his famous father's footsteps.
Stanford graduate John has taken to Instagram to recognize a significant trail marker in his evolution, uploading an image from his Twelve Steps program showing he has been sober for two years, or 17,555 hours.
The post comes as Rob, 56, marks his own significant milestone this year – 30 years of sobriety.
After his son's post, the former Parks and Recreation star commented: "I have never been more proud. Your hard work is an inspiration. Keep Coming Back."
You might also be interested in...