Montecito Businesses Pivot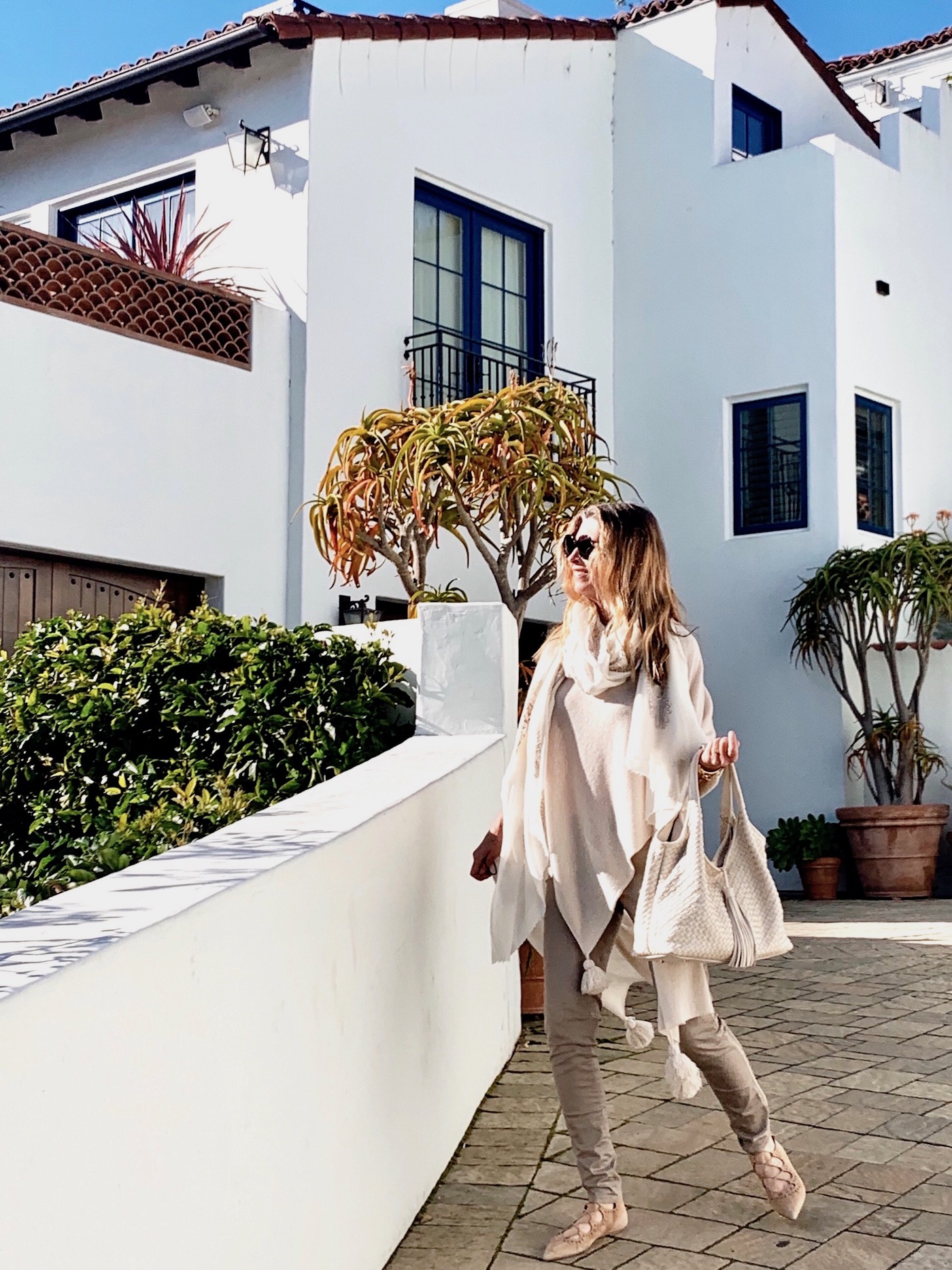 Locally, many Montecito businesses are having to pivot in order to stay in business during the shelter-at-home order. Each week we'll be featuring one or more businesses and explain what they are doing to stay in front of their customers. If you would like to be featured, send me an email at kelly@montecitojournal.net.
Two local clothing retailers, Maison K and Glamour House, are taking their products online, seeking online sales until their brick and mortar stores can reopen. "We are all in this together, and we are still here," said Maison K general manager Nicole Green, who told us she and owner Kimberly Phillips Hayes have used the downtime to work on their website, and have added many of their offerings to the website for purchase. Before the COVID-19 pandemic, the business received a significant amount of spring and summer merchandise; everything in the store is now discounted 20%. Shoppers can see what's available both online (www.maisonkstyle.com) and via social media channels (@maisonkstyle); local delivery or pickup is available.
Ann Picciuto, owner of Glamour House in the upper village, is also offering a variety of her leisurewear, nightgowns, and robes online at www.shopglamourhouse.com. "Here you can view Glamour House nightgowns, pajamas, robes, and sale items and purchase them online. We will do our best to promptly address your needs and deliver your orders. Some products may be out of stock and require special order and/or are made to order so please do not hesitate to call us with your questions and to place you order," Picciuto said.
The Rosewood Miramar Resort is also pivoting their offerings; the resort has been closed since March 23. The resort has been operating a mobile food truck that was at first offering free breakfast to first responders and essential workers; now that's transitioned to Miramar To Go, which is offering an array of comfort foods including burgers, fried chicken, shrimp tacos, and more, available for pickup or delivery via Grubhub. From April 10 to April 13, from 12 noon to 7 pm, the Resort will also offer Easter To Go, a special service allowing local residents to enjoy an Easter Basket full of their favorite dishes from the comfort of their own homes.
Available for parties of two, four, and six, each basket offers a three-course meal consisting of primi pasquali, two carvings complete with condiments, two sides and two desserts, with options for each course. Menu highlights include Classic Lasagna Bolognese, Roasted Longfin Yellowtail and Spring Lamb with sides ranging from Artichoke Confit "Alla Romana" to Roasted Royal Trumpets Mushrooms. For younger diners, the menu features approachable dishes like Organic Chicken Strips and Salmon, Peas & Carrots. In addition to the core dishes, each basket comes with complimentary chocolate eggs, fresh baked sourdough and salumi e formaggi, with a selection of artisan California cheeses, dried fruits, framani soppressata and more. For more information, www.rosewoodhotels.com/en/miramar-beach-montecito.
The 93108 Fund, which was created to support hourly workers in Montecito following the 1/9 debris flow, has been restarted. In 2018, the Fund raised $400,000 that was distributed through cash grants to those in Montecito unable to work, including bartenders, shopkeepers, waiters, waitresses, hospitality employees, etc. Local foundation, the Kirby Jones Foundation, has offered a $15,000 matching grant to any funds raised by the 93108 Fund. For more information on how to donate or how to benefit, visit www.93108fund.org.
In Carpinteria, KopSun LLC is joining with other businesses, organizations, and individuals to ease the disruptions caused by the COVID crisis. They have launched a Gratitude Box, featuring items curated from local Carpinteria businesses. The box of local, feel good gifts is $45 which includes shipping. KopSun is collecting all items, wrapping and delivering free of charge. Included in the box is hand soap by Michel Design Works from Susan Willis; handcrafted soy candle by Trisha Taylor, sponsored by Foothill Ranch Company; chocolates from Chocolats du CaliBressan; Phaelonopsis orchid from Westerlay Orchids; a hand-painted rock from Carp Rocks; a washable fabric face mask by Ranell Hansen; and a hand-crafted, laser cut box designed by Coastland.
You might also be interested in...