TVSB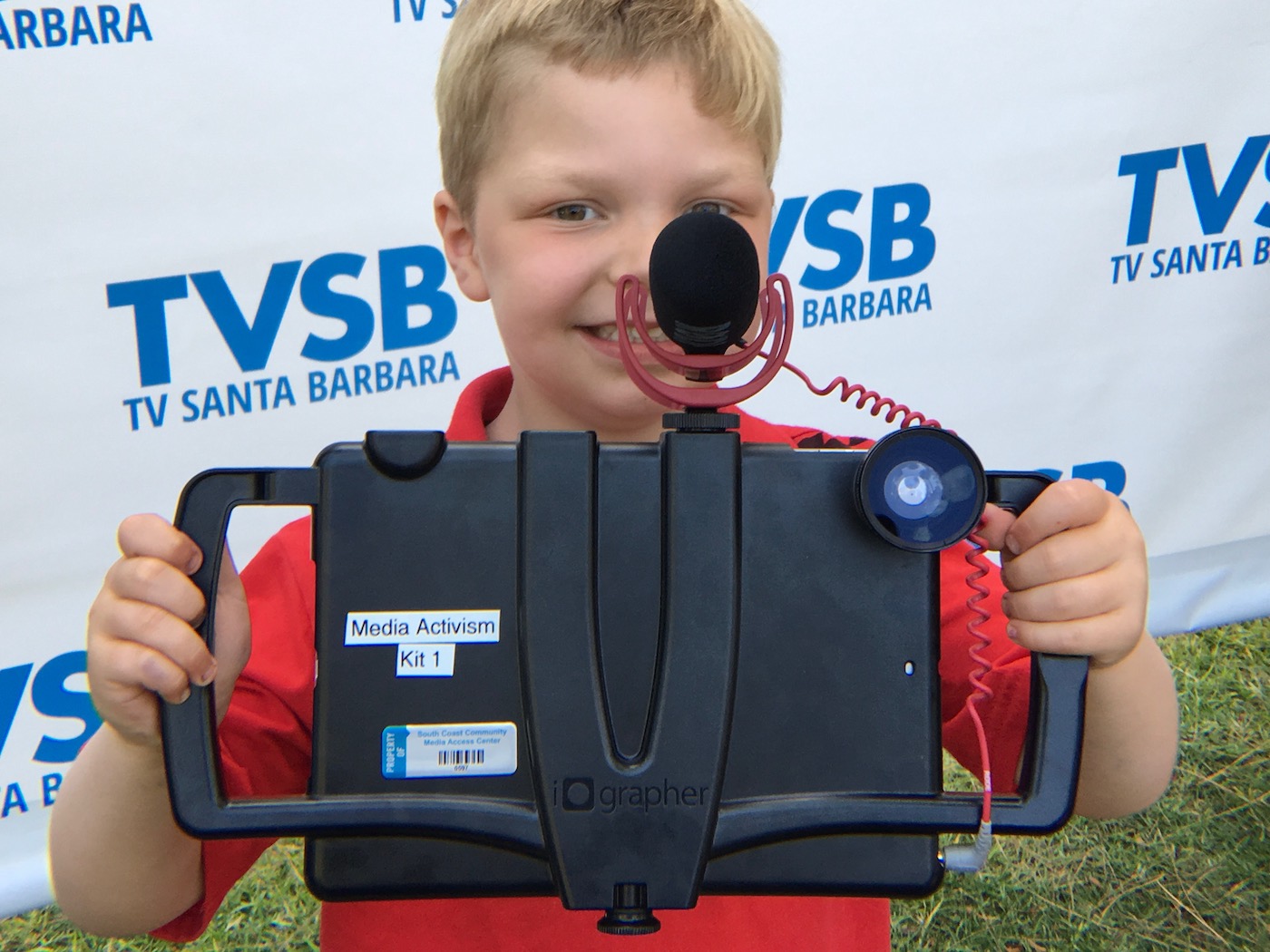 As the coronavirus pandemic continues to keep us indoors, online streaming and video content has helped us feel a sense of connection as we remain isolated. From online concerts to exercise lessons, this time is showing us the importance of video content in allowing one to share their story and connect to the community. A lesson that will undoubtedly remain after this is all over. TVSBhas been providing invaluable video production resources to the area for decades. I recently met (of course before the shelter-in-place order was in effect) with Executive Director Erik Davis to tour the facilities and see what TVSB has to offer the community. Founded in 1974, TVSB officially reorganized as a nonprofit, technically known as theSouth Coast Community Media Access Center, in 2001. Since then they have been providing community access, resources, and production services to their members at very affordable rates. As a non-commercial channel, their services also offer three production staff that can help nonprofits and other organizations produce a show or cover an event for a fee lower than anywhere. They are still the only one providing public broadcasting in the county, filling a need that one else has done for decades, or "a community gem" as Erik more simply refers to it.
The TVSB facilities have moved around over the years, but the current studio (329 South Salinas Street) has been there for about six years. All of the TVSB offerings are available once someone becomes a member ($30/month). In the Community Access Center, open from 10 am to 10 pm each day, there are two studios available to members that provide the equipment and infrastructure needed to produce a large range of production types. Studio A is the larger studio at 600 sq ft and is where the more elaborate productions are filmed. With high-definition cameras and full studio lighting and audio controls, this space brings the capabilities of a TV studio right to the members' fingertips. Studio B offers a smaller space at 300 sq ft with three standard-definition cameras. Besides the difference in recording quality and size, Studio B features robotic cameras that allow a single operator to adjust the angles of the shots. This means a show can be produced with only one production member. This studio provides a simple solution for those who are looking to produce a smaller show with a more minimal staff at a lower production cost. Both studios feature green screens that allow different digital backgrounds to be edited-in during post-production.
Of course, filming content is only one step of video production, albeit a big one. Editing is one of the other major steps and TVSB offers an editing studio with seven dedicated computers, each equipped with editing software. These video editing programs can either be expensive or taxing to run on your day-to-day computer, so the editing bay makes it easy for members to finish their production. An equipment bay includes gear for field work like cameras, iPads, and microphones, that can be rented out by TVSB members. This gives members the opportunity to take gear out into the field and get professional footage from outside the studio. One of the most popular newer additions is the recording booth that allows members to produce audio tracks like podcasts and voiceovers.
Once a production is polished and finished it can be submitted to their scheduling staff so that the show can be aired on one of their channels. TVSB has two avenues of content, channels 17 and 71, although they now have several ways for the content to live online after it has aired. Viewers can access shows on demand from their website, watch archived videos on their YouTube channel, or even stream on ROKU and Facebook Watch. Of the two TVSB channels, Channel 17 is considered the "people's channel" and airs content like talk shows and personal interests, featuring over 100 locally produced shows. Channel 71 is the educational channel and features major lectures and events like the League of Women Voters, Economic Forecast Project, and MIT Enterprise Forum. Part of TVSB's mission is to support other nonprofits and they help these different institutions by assisting with the production of fundraising videos, PSAs, and livestream events. They also run an extensive summer camp program in partnership with United Way's "Fun in the Sun" program where their staff has dedicated over 1,500 hours to teaching young kids about video production.
Education is integrated into TVSB's services. Upon joining, members can arrange an orientation meeting where they will go through guidelines, scheduling, and equipment. From there members can begin to produce content, however TVSB hosts different training sessions throughout the year for those who want to learn more about video production. Three-hour training courses are held the first Wednesday of every month. These different classes are held in four categories, Studio Essentials, Field/Mobile Essentials, Edit Essentials, and Podcasting Essentials, that provide the participants with a better grasp of video production and the full range of services that TVSB offers. Erik notes that their staff is there to help each member find out "how to best succeed." As of now the facilities are closed until at least Monday, April 6, however their two channels will still be airing during this time to provide the community with vital educational and informative content, or at least a little leisure to take their mind off of everything.
Visit TVSB.tv for more information or to become a member.
You might also be interested in...