Miramar on the Move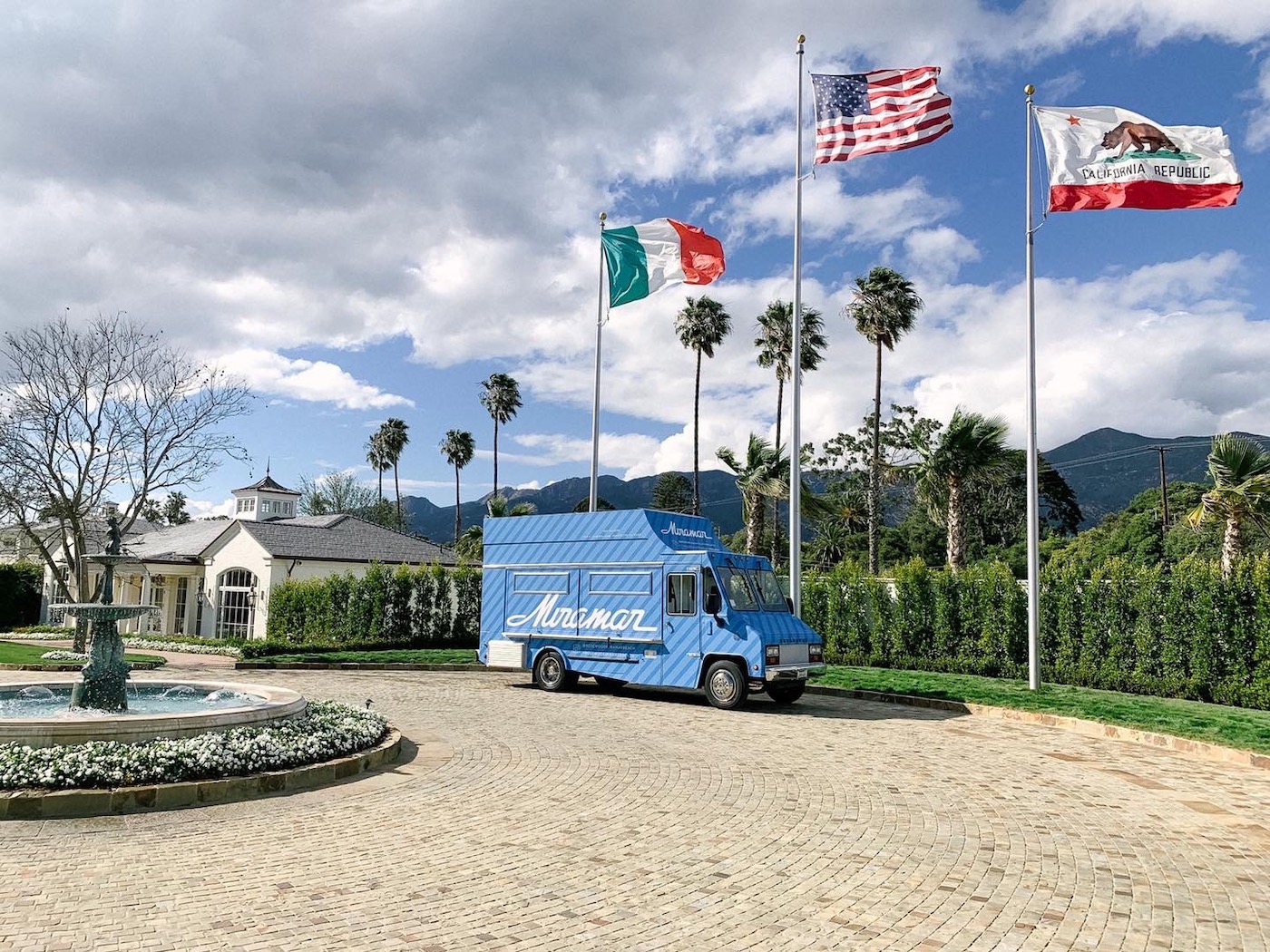 Billionaire L.A. real estate developer Rick Caruso is also doing his considerable best during this pandemic.
Despite having now closed the Rosewood Miramar temporarily, he is still paying staff who work at the 124-room, 27-suite hostelry, which opened a year ago.
In a further effort to support our rarefied enclave and thank the heroic first responders and essential frontline workers through the coronavirus, the hotel has introduced Miramar on the Move – the food truck providing complimentary coffee and to-go breakfast burritos, complete with house-made salsa, to those in need of a warm, fresh meal.
Led by executive chef Massimo Falsini, the truck, which will feature vegan and vegetarian options, is visiting several locations in the community, including the Montecito Post Office, the San Ysidro Pharmacy, the Montecito Fire Department, Vons Pharmacy, and the American Riviera Bank, among others.
To help ensure the health and safety of the community, enhanced precautions are being taken including limited contact and the allowance of only one person at the truck at a time.
Lending a Hand
Beanie Baby billionaire Ty Warner, owner of the Biltmore and the San Ysidro Ranch, is putting his money where his mouth is.
Overworked medical personnel battling the coronavirus are now able to stay free of charge at Ty's five-star Four Seasons Hotel in New York. "Our health care workers are working tirelessly on the front line of this crisis," says Ty, 75.
A one-night stay at the 682-ft. high, 52-story digs can cost $1,295 a night, but the East 57th Street 368-room hostelry is temporarily closed to guests, like the Biltmore, and won't be open until at least April 15.
Ty's largesse will help cut down commute times for medical workers at facilities nearby.
"Many of those working in New York City have to travel long distances to and from their homes after putting in 18-hour days," says Ty.
"They need a place close to work where they can rest and recuperate.
"I heard Gov. Cuomo's call to action during his press conference and there was no other option for us but to do everything we could do to help."
The hotel's penthouse, which features a Zen room and four cantilevered glass balconies – the highest in the world – goes for $50,000 a night.
When I last stayed there I was mightily impressed that the bathtub took just 60 seconds to fill, even on one of the highest floors.
During the mudslide disasters in our rarefied enclave there years ago Ty continued to pay his workers out of his own pocket.
A helluva guy…
You might also be interested in...