Wine Forever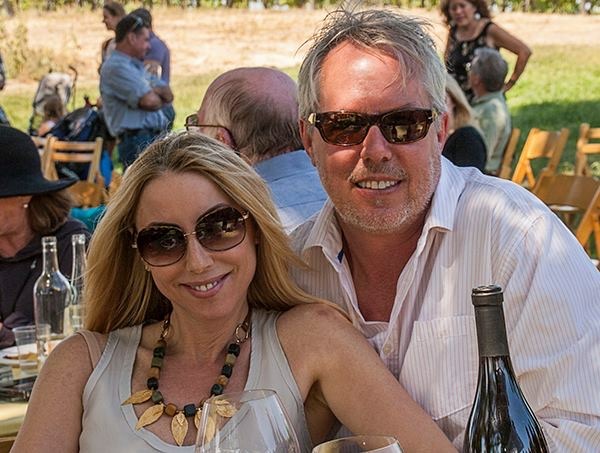 I'm hoping you know my wines. I suspect many Montecitans know Marni and I as participating residents. I have been involved in the wine scene as a retailer, restaurateur, and now as a full-time vintner for some 38 years. I am the producer of Margerum and Barden wines and a consultant for many other wineries as well.
I reported on the goings-on in the wine industry, wine trivia, little-known facts, gossip, and intrigue for the Santa Barbara News-Press for many years, many years ago.
Most all businesses have been hurt by the COVID-19 pandemic and the wine industry has taken a turn for the worse as many of our restaurant and retail customers have suffered. It's a new game.
The wine industry is not a short-term business. We make wine once a year – most other alcoholic beverages are mass produced year around. This is the beauty of wine, that each year there are a whole new set of experiences with each new vintage. Vineyards take years to develop and our best wines take many years to age and improve in barrel and bottle – the wine business is the antithesis of long-term. In my life I'll get perhaps thirty chances to produce my wines – I did start a little later in life. I do plan to continue for a while. But, as my close friend Richard Sanford told me recently… winemakers don't retire, we just die. So, my hope here is that the pandemic is a short-term event as I want to continue.
We are all adapting, Margerum and Barden encourage customers to buy our wines online, take advantage of our free delivery or use the curbside pickup option to get wine from our Santa Barbara Tasting Room at the Hotel Californian. Our website has offers like never before – there is no better time to brighten your or someone's day than to share the bounty of Santa Barbara County wines with friends and family to be enjoyed in the future at the table with favorite foods.
Many of our retail partners continue to sell and support our brand. The best news is that the California Alcoholic Beverage Control has recently changed their regulations allowing restaurants to sell wine along with their to go orders. We love our Montecito restaurants and if you're getting food to go like we are… just imagine a bottle of Margerum M5 Red with the fantastic Lucky Burger, add on a bottle of Margerum Sybarite Sauvignon Blanc with Cava's Halibut Veracruzano, savor a bottle of Margerum Riviera Rosé as it is perfect with the Ahi Tuna With Shiitake Ponzu to go from Honor Bar, or as a refreshing complement to Los Arroyos' Maria's Enchiladas or try the rare and wonderful Barden Fonte with the Orata Mediterranea from Pane e Vino.
Be assured you'll be getting a great wine, as Margerum and Barden use only the highest quality estate and purchased grapes so that we can make wines that are indicative of the place where they are grown.
We strive to make wines naturally, to make wines that have individual characteristics and to make wines with personality. The scale of production is kept at a level where we can touch and know the wine as it is raised to the bottle – the antithesis of mass production – old world techniques in the new world.
We use lees and the CO2 from fermentation as antioxidants rather than excessive use of sulfur. We farm organically and sustainably – we are good stewards of the land. We love making wine, growing grapes, and working with inspired vineyard owners. Visit our websites to learn more about the variety of different wines we produce: margerumwines.com and bardenwines.com.
Don't feel guilty, buy as much as you want, we'll make more. Rest easy that they'll age and reward you for years to come – we have a long-term vision, and these are long-term wines.
You might also be interested in...