The Solo Joy of Sunrise Summitting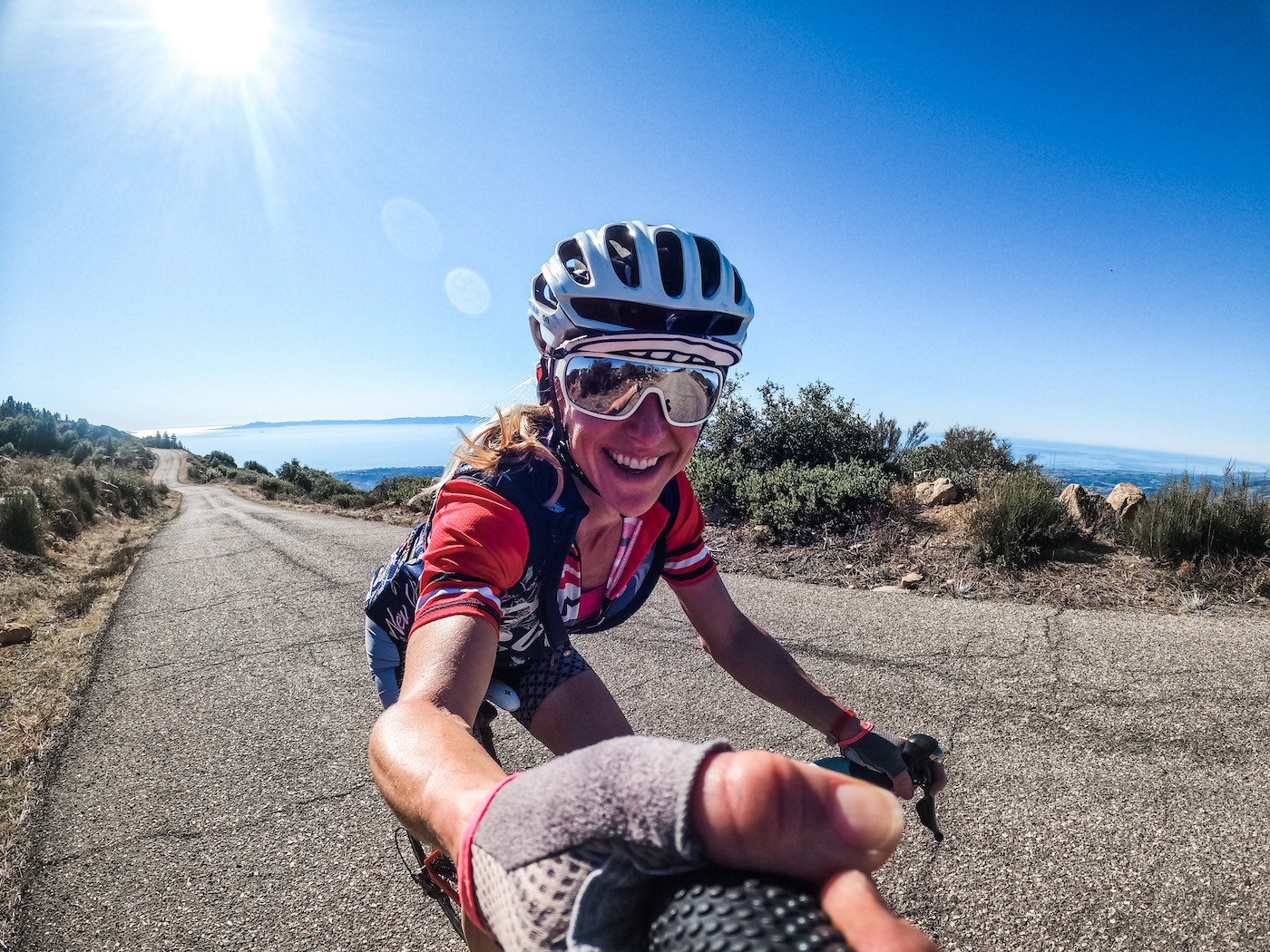 One person who has no problem practicing social distancing in Montecito's front country is Andrea Strand, 42, a registered nurse and nurse practitioner who gets up well before dawn each morning to ride her bike up various paved inclines, especially Gibraltar Road, with the goal of reaching the top by sunrise. "I'm the unofficial hill climbing champion of Gibraltar," Strand says with just a hint of well-earned pride. "I climbed Gibraltar twelve times last year, 29,500 feet in one day; it took me just under 220 hours. It's a global challenge and nobody's done that. I own it."
On September 11, 2001, while obtaining her master's degree at Yale University, Strand became a 9/11 first responder, taking the train down from Connecticut to Union Station, which was as close as she could get to the wreckage of the World Trade Center. "I walked fourteen blocks to the site," she recalls. "I helped firefighters with saline flushes and nebulizers. It was just crazy. Everybody was trying to get out of there except for the firefighters who went in running, knowing they would not get out."
A Mission Canyon resident for the past 13 years, Strand works in primary care with Dr. Susanne Ramos, an obstetrician and gynecologist in Santa Barbara. Strand also teaches Pilates classes on her Instagram Live feed, which is @drea2motivate. "I do it maybe three or four times a week," she adds. "Anyone can join; I'm not charging anyone." In 2011, her zeal for workouts and blogging about workouts was so strong that it won her a front page story in the Wall Street Journal. The first female winner of the Santa Barbara Marathon, Strand was a competitive runner until a back injury forced her to switch her work out routine to cycling.
Strand loves the solitude of pre-dawn cycling but says she wouldn't mind seeing a few more folks out there. "Nobody gets up at 5 am to bike up the hill," she explains. "I took my son up on Mesa today at 9 and there was hardly anybody. People are flocking to the trails, and my fear is if people keep doing that, we will all be kept off the trails."
You might also be interested in...