Spring Baby Season Adds Urgency to Wildlife Rescue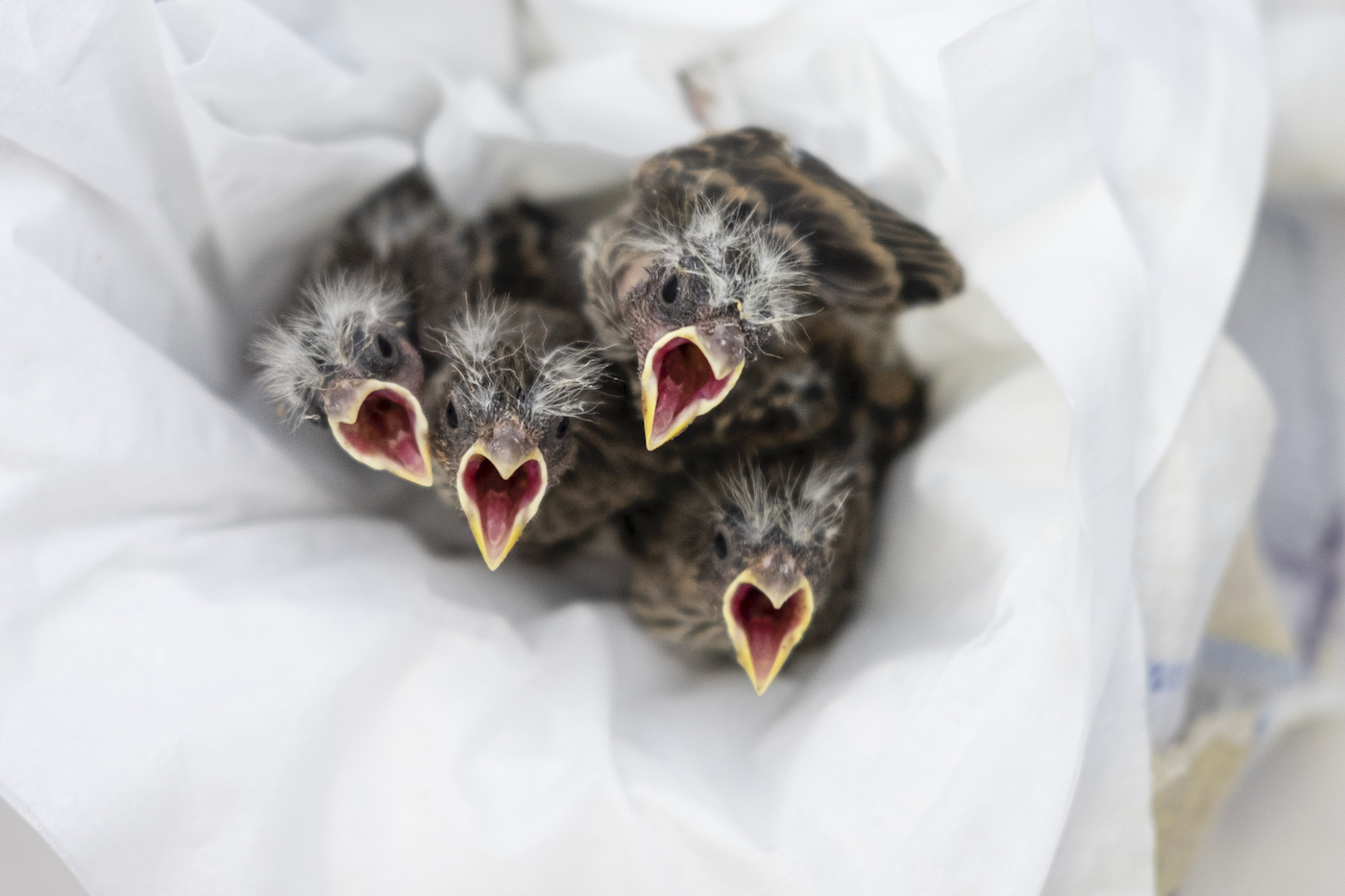 Although for humans it might seem like life has come to a complete stop, the cycle of life and rebirth in the natural world around us continues. This pattern is never more striking than during spring, however, which to wildlife rescue experts has another name: "Baby Season," which is when mammals produce the bulk of their offspring. This period tends to be the busiest time for wildlife rescue because so many baby birds are falling from their nests and other young animals are often separated from their mothers.
"It's our time of greatest need," says Ariana Katovich, executive director of Santa Barbara Wildlife Care Network (SBWCN). "Normally, we rely on hundreds of volunteers every year to rescue, transport, feed, and care for all these animals. Now, we need to respect CDC guidelines on social distancing, so our staff is basically ready to work as much as needed to keep up with the wild animals coming in." According to Katovich, SBWCN is currently seeing nearly 20 animals per day. "We're getting baby opossums, baby ducklings, baby squirrels, baby skunks, baby birds of all shapes and sizes – every spring baby you can think of," she says. "We are going to be stretched really thin."
SBWCN began in 1988 as a loose conglomerate of people caring for rescued wildlife in bathtubs and kitchen tables, says Katovich. "Over time, it evolved and now we have a center in the Goleta foothills where most of our animal care takes place. The baby bird room will have 150 baby birds at any given time," she continues. "The baby birds have to be fed every 20 to 30 minutes from dawn to dusk, so it comes out to 5,000 feedings a day. It's gratifying but hard work."
Montecito resident Gretchen Lieff serves on the SBWCN board of directors. "This is the time when wild animals need our support the most," Lieff says. "There are babies falling out of nests and getting in trouble all over the place. The fact is we are in this pandemic and casting around for ways to be useful, and saving wildlife is such a hopeful act, it's something positive we can all do together."
Aside from donating to SBWCN, Lieff says Montecito residents should also know that now is a perfect time to put up owl boxes and birdfeeders, or simply plant wildlife- and pollinator-friendly plants in the garden. It's also a terrible time to trim trees, given that baby birds are at their most vulnerable stage right now. "Just get out your binoculars and see what's out there," she suggests.
Lieff finds cruel irony in the fact that the coronavirus pandemic now taking thousands of human lives apparently started because of unsanitary conditions in mainland Chinese wet markets, where rare live animals are sold in cramped, inhumane conditions and slaughtered onsite. She's heartened by the awareness brought to the issue by famous primatologist Dr. Jane Goodall, who recently appeared on CNN to deliver a message about animal cruelty. "We have amazing brains," Goodall told host Anderson Cooper. "We are capable of love and compassion for each other. Let us also show compassion for the animals who are with us on this planet. Let us all live in peace and harmony together."
Sadly, Goodall's upcoming appearance at the Arlington Theatre was recently cancelled thanks to the pandemic. "I've had her in my home and consider her a friend of mine," Lieff says of Goodall. "She was supposed to speak this weekend, and we all had tickets. She is such a hero and this is what she's fought for all her life."
To donate or volunteer with SBWCN call 805-681-1019 or visit sbwcn.org
You might also be interested in...