Love the Ones You're With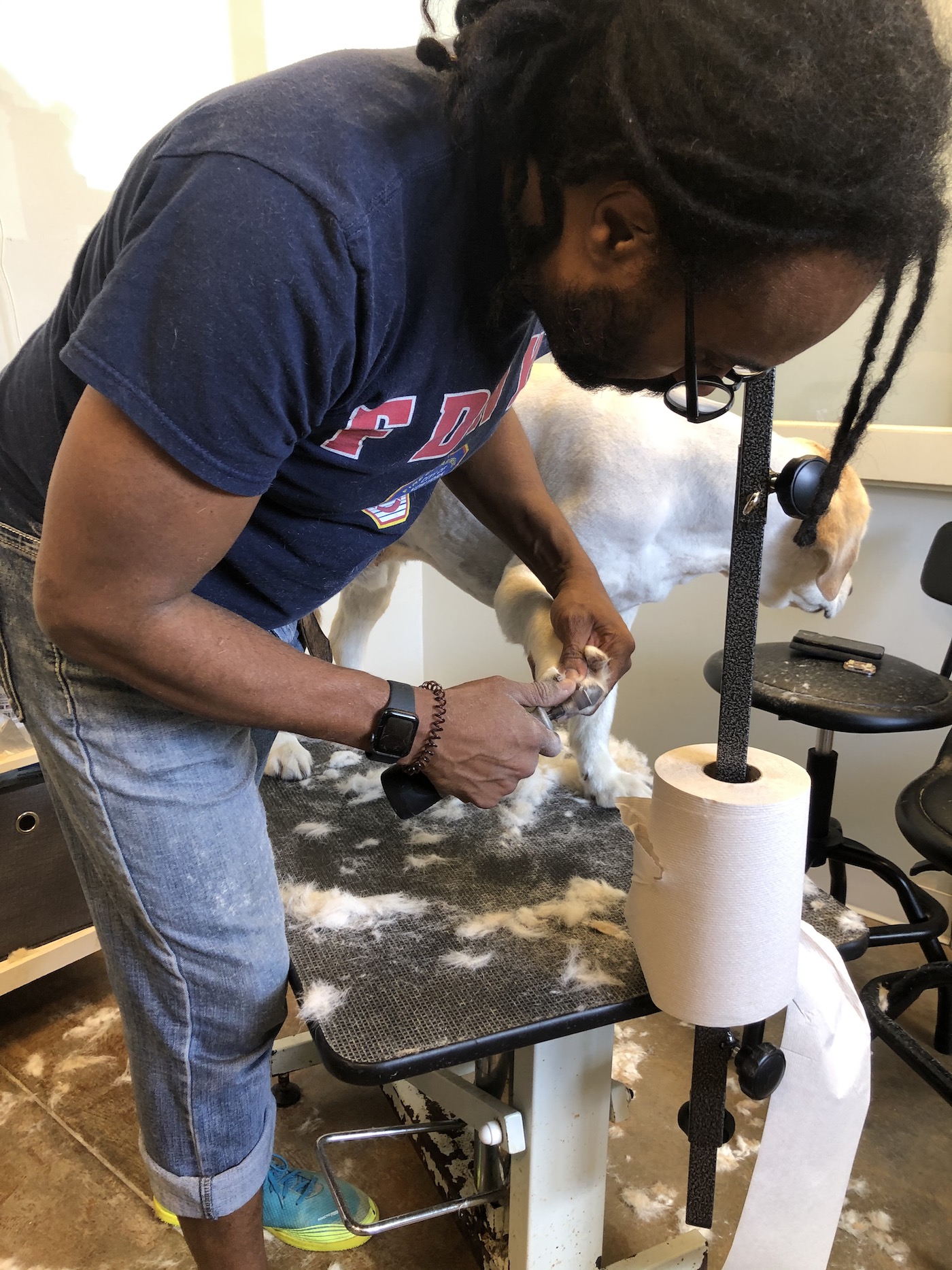 Regular grooming shows love to your pet, and it also helps keep your house clean. That recently became more challenging since we're now all working and studying from home. For Paws Salon, a locally owned pet grooming business in Montecito and Santa Barbara, plans to keep both locations open. They will now provide curbside or at-home pickup, says owner Jason Fiedtkou. "We are adapting with conscious and effective methods, so that you can maintain a healthy non-contaminated pet."
Our pets have never been more critical for our psychological and emotional well-being, according to Montecito's Kaitlin Robinson, a Licensed Marriage and Family Therapist. "Your pet's loving and loyal presence have profound effects on alleviating anxiety, depression, and loneliness." says Robinson. "Just being in their presence reduces cortisol – a stress hormone. We're served a feel-good cocktail of neurotransmitters – like oxytocin." This is the same neurotransmitter that floods a mother when she first sees her baby.
Robinson recommends spending some solid, uninterrupted 30 minutes with your four-legged friends. "Use this as a mindfulness technique to get present. Look into their eyes and pay attention to the sounds they make. You'll feel your body begin to relax." These health benefits are a two-way street since, says Robinson, your pets receive the same neurological benefits as you!
"If you don't have a pet, you can still enjoy the emotional benefits by volunteering at your local ASPCA or wildlife rescue," suggests Robinson. Many rescue shelters will become neglected because people are on lockdown. "Now is also a great time to offer to walk your friend or neighbor's dog," adds Robinson. "If you have room in your life, and you're ready to adopt, now is a wonderful time!" Kaitlin Robinson has a degree in Clinical Psychology from Antioch University. She has a private practice spanning Los Angeles to Santa Barbara. You can contact her at www.AskKaitlin.com.
For Paws Salon has an extensive list of services and you can make reservations online at www.forpawssalon.com. In addition to grooming, For Paws also provides overnights, daycare, oral care, nail clipping/ filing, flea/tick treatments, dog walking, Sunday beach walk and wash, medicated baths, and a de-skunk remedy. There is even a Frequent Bather Program that uber clean parents are sure to appreciate!
You might also be interested in...