Wuu-ing the Audience
Despite coronavirus concerns, there were few cancellations when Elliot Wuu, winner of the Music Academy of the West's solo piano competition, performed at Hahn Hall.
The 20-year-old, an undergraduate of New York's Juilliard School showing great finesse, won the recital and a future one at the Chicago Cultural Center on April 1, based on his piano ability, musicianship, and creativity of performance and program.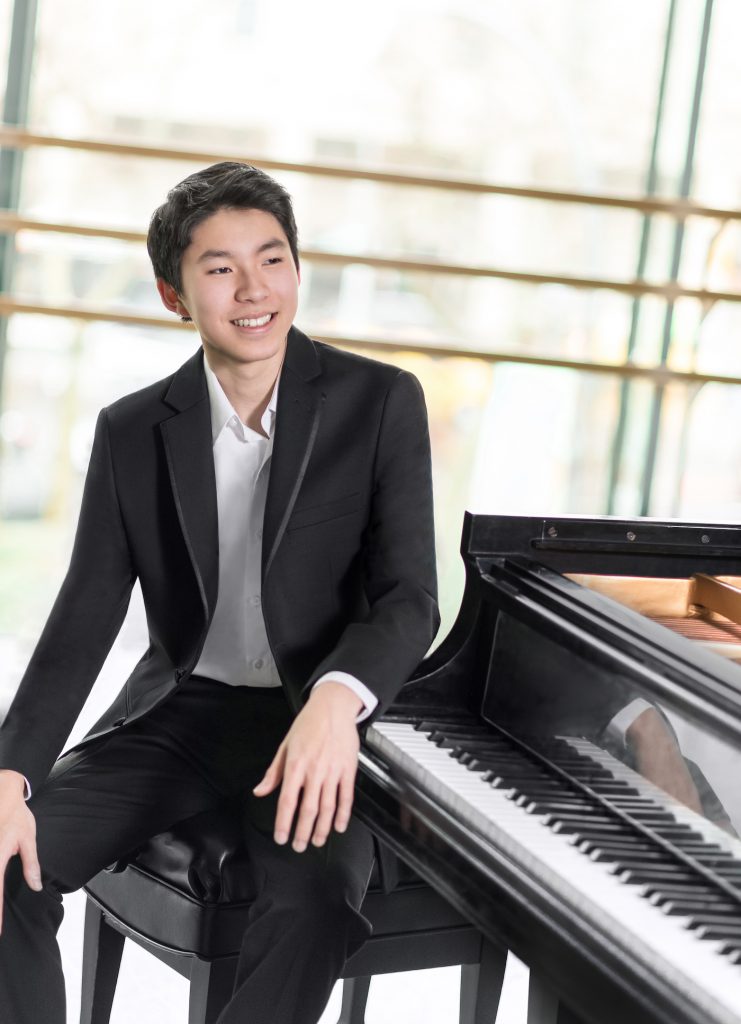 He was judged by Jonathan Feldman, MAW director of collaborative piano; Benjamin Salisbury, manager of concert artist services for Steinway & Sons; MAW vocal coach and pianist Tamara Sanikidze; and composer Amy Williams.
Wuu kicked off the concert with works by Bach and Beethoven, followed by the world premiere of 51-year-old Williams' Piano Portraits, with each of the five pieces referencing keyboardists she has worked with. The show wrapped with Schubert's Wanderer Fantasy in C Major.
A delightful evening…
Hair Today, Gone Tomorrow
As far as artists go, Andy Warhol was definitely a cut above.
For its not just his art that will be on display for a major Andy Warhol exhibition, but the op artist's iconic silver wigs too.
Three of his 100 personally designed hairpieces will go on display for the first time in the U.K. at the Tate Modern in London.
The wigs, on loan from the Warhol Museum in Pittsburgh, help chronicle his journey "from a shy, gay man" to an art icon.
When I lived in Manhattan, my apartment at 66th Street and Madison was just across the road from Warhol's townhouse and on a number of occasions I was invited in and was always delighted to see a selection of 12 wigs in various shades of grey and white on wooden stands.
Quite hair raising!
Long Live the Queen
Queen Elizabeth, who celebrates her 94th birthday next month, has become the world's fourth longest serving monarch, surpassing Mayan ruler Pakal the Great.
Her Majesty has been on the throne for more than 68 years and 34 days, while K'inich Janaab Pakal ruled the Mayan city of Palenque for 68 years and 33 days before his death in 683AD.
The record joins the Queen's many other accolades, including her title as the longest living reigning monarch.
She also officially became the longest reigning British monarch in September, 2015, surpassing her great-great-great grandmother Queen Victoria.
Sightings: Oscar winner Kevin Costner noshing with friends at the Coral Casino… Natalie Portman checking out Oliver's… Oprah Winfrey's beau Stedman Graham at Pierre Lafond
You might also be interested in...