Resources to Use While the Library is Closed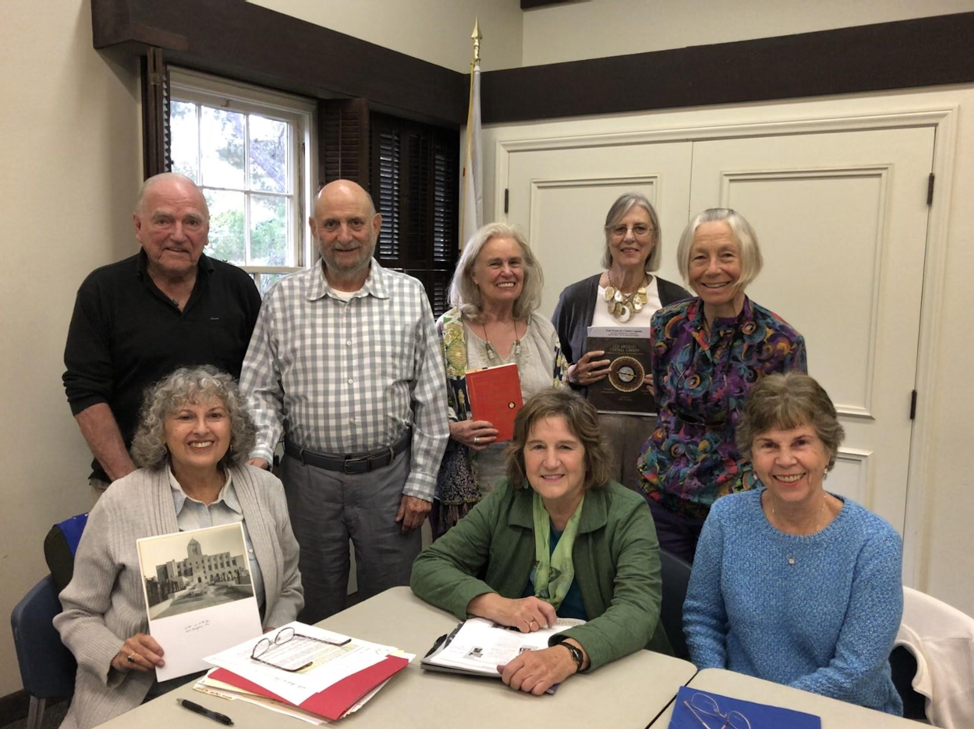 Montecito Library staff take the well being of our beloved community seriously. You are our people!
For now, the Montecito Library is closed through April 5, encouraging social distancing and keeping spirits up. Here are some cheery photos taken recently at the library. We will miss seeing you.
We are also passing along information that we hope will be helpful for you to stay healthy and well.
See you (when we're on the other side of this, together) at the library!
March Poetry Club will be discussing Charles Lummis and The Library Book by Susan Orlean.
Message from Santa Barbara Public Library:
The County of Santa Barbara's Public Health Officer has declared that a local health emergency exists in Santa Barbara due to an imminent and proximate threat to the public health due to COVID-19. The emergency declaration implements the Governor's executive order on large public gatherings and social distancing.
In order to implement the declaration and executive order, all Santa Barbara Public Library locations will be closed effective March 14 through at least April 5, with a tentative reopening date of April 6.
We made this decision to support the overall health and wellness of our communities and for the safety of our patrons and staff. It was a difficult decision, as we care deeply about serving the public.
During this temporary closure, we will continue to provide reference and information services.
Speak with staff over the telephone, available during all open hours every day of the week at: 805-962-7653. Questions, requests, and information needs are handled in real-time.
Chat with staff at the Library's digital chat reference services, available during open hours and answered in real-time: www.SBPLibrary.org/LibraryChat.
Text message questions to staff, available during open hours and answered in real-time: 805-764-4542 (805-764-4LIB).
Materials due dates will be extended to April 6. Exterior book drops will remain open. The many services available remotely will continue to be accessible. The Library is evaluating options for holds pickup during the closure and will update if that becomes available.
When possible, the Library will make programming content available on Facebook, both live and archived for later viewing, or reschedule programs for a later date.
We encourage any concerned patrons, especially those in high-risk populations, to stay home if they are feeling ill or are simply concerned about potential exposure.
Borrow books, audiobooks, movies, comics, films, magazines, and online courses electronically at www.SBPLibrary.org/eLibrary.
Delay requested physical materials, for pick-up or check-out, by calling the Library at 805-962-7653 or by reviewing your OverDrive account for holds on eBooks and Audiobooks.
Sign-up for a temporary library card online to get started using library resources and services at: http://www.SBPLibrary.org/LibraryCard.
Access your account and review your accounts details by either visiting www.SBPLibrary.org/Catalog or by downloading the Library's mobile app "Black Gold" in any app store.
Order unique items for home delivery with the Zip Books program by calling the Library at: 805-962-7653.
If you have questions about checked out items, please call the Santa Barbara Public Library at 805-962-7653.
You might also be interested in...