Adam's Angels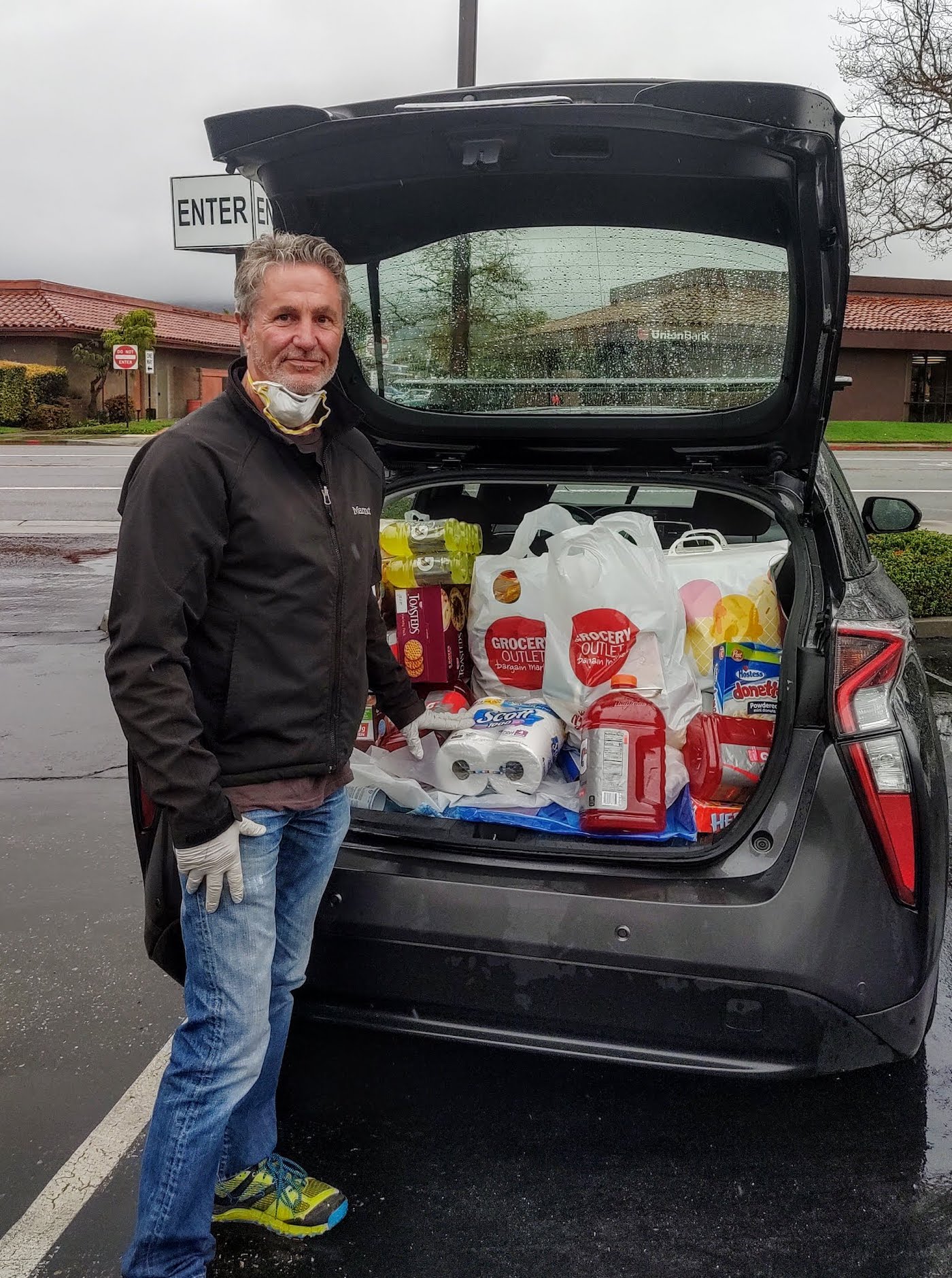 Adam McKaig, Realtor and Summerland/Toro Canyon resident, decided to ask friends and neighbors to join him in an effort to help out our neighbors. "Adam's Angels" now consists of some 40 volunteer citizens who have signed up in the Summerland area and beyond to help deliver supplies to those who are housebound due to COVID-19 quarantines. Adam's idea grew organically via Facebook and Nextdoor, which is where I discovered this great free service.
All of the deliveries and supplies come free of charge, Adam said. He is getting up early (5 am) to do his real estate work, then hitting the streets. Adam had just completed a morning run to CVS to fill a prescription for a person in need in Santa Barbara when we spoke on rainy Monday while he was driving around Ventura and Oxnard for supplies.
"I am a kind of General," Adam told me as he shopped for face masks, Clorox wipes, rubber gloves, as well as water, Gatorade, and even candy from Aldi ("a European Trader Joe's, ya gotta have sweets!" he declared). Other stops included Grocery Outlet, the 99 Cents Store, and WinCo.
"There are people with trucks and trailers if there's a need – it's really been a great response and it makes me feel honored to live amongst these wonderful people," said the Douglas Elliman Realtor. He noted that although their office is closed, escrows are still going on and he's showing houses. (Not to mention it may be a good time to buy real estate with zero percent interest rates.)
Summerland based General Contractor Jed Hirsch has also signed on as an angel, but there are many angels throughout town on call to deliver throughout Santa Barbara, Montecito, Summerland, and Carpinteria.
People can volunteer to be an angel via Adam's Facebook page or call him directly at (805) 452-6884 for assistance.
Hip, hip hooray! General McKaig and his angels on their way!
You might also be interested in...