TCBF's California Clam Bake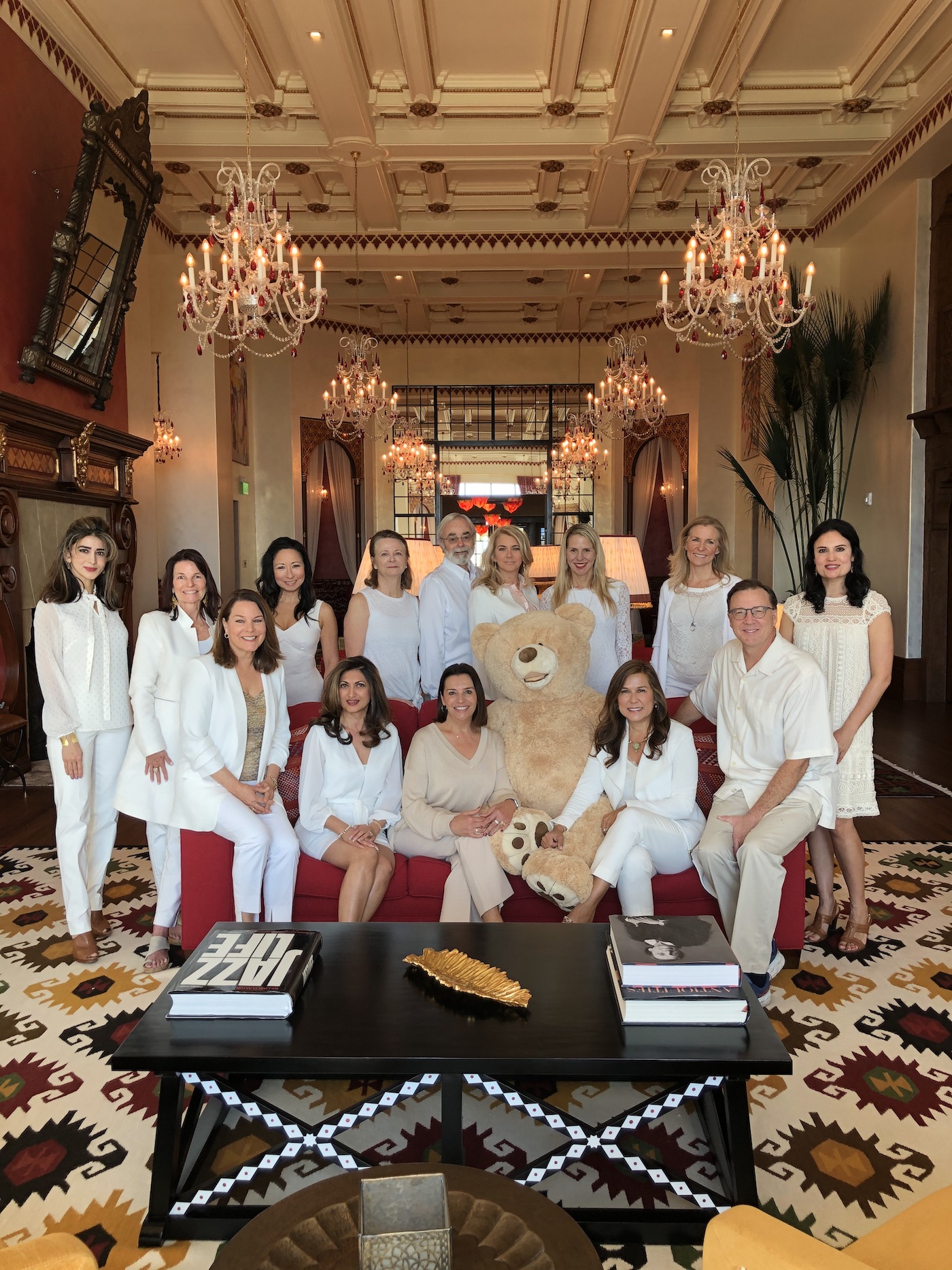 Teddy Bear Cancer Foundation's (TBCF) California Clam Bake will be held on Saturday, April 4 at 6 pm at the Montecito Club. The event will feature local KEYT news anchors Beth Farnsworth and CJ Ward, who will share Masters of Ceremony duties throughout the evening. "It's going to be a beautiful event that will raise awareness and funds for this vital organization," said co-chair Sheela Hunt.
"Teddy Bear Cancer Foundation is the only local organization to provide financial, educational, and emotional support to families battling pediatric cancer in the tri-counties. We provide a variety of support programs to families of youth up to age 21," said Eryn Shugart, Interim Executive Director of the organization. "Only through the generosity of our incredible community can we continue to support the growing needs of the families we serve."
The event begins with wine and hors d'oeuvres while guests overlook the Central Coast at sunset and enjoy the sounds of acoustic guitarist Joshua Jenkins. The cocktail party will be followed by a traditional East Coast clambake with California flair.
Farnsworth and Ward will help to relay the message that events such as these, while whimsical and entertaining, serve the greater purpose of raising critical funding for the services provided by Teddy Bear Cancer Foundation; namely, direct financial aid, emotional support and educational advocacy. The event will feature a robust raffle with packages that include a private cruise for 46 people aboard the Azure Seas yacht; a Sonos speaker package featuring two Move speakers and a Beam soundbar; a $1,600 Burberry handbag combined with jewelry and a champagne shopping experience at Giuliana Montecito; a Santa Barbara "Playcation" package of Santa Barbara destinations; and, a "Staycation" package for a romantic overnight excursion. Additional funds will be raised with a "Giving Tree" and an interactive dessert auction featuring cakes and desserts from local bakeries.
All proceeds from the California Clam Bake will support local families facing the financial and emotional burden of a pediatric cancer diagnosis. In 2019, TBCF served a record 851 individuals through their three core programs: Financial Stability, Emotional Support, and Educational Advocacy. Through their Financial Stability program, TBCF granted direct financial aid to 48 families in order to help them stay financially afloat during this difficult time. As TBCF continues to grow in scope and reach, so does their need to expand their support base. "Every year some of our local children are told they have cancer, and every year Teddy Bear Cancer Foundation steps in to help during the excruciating initial months after diagnosis, during treatment, and after recovery," Shugart said.
The 2020 California Clam Bake is led by co-chairs Hunt, Maria Wilson, and Adriana Mezic, along with their hard-working committee members including Carolyn Shepard Baham, Nina Johnson, Terre Lapman, Gary Lapman, Maria Long, Mandana Mir, and Tara Zanecki. "You never know how important the impact of Teddy Bear Cancer Foundation is until you meet some of the families, hear their stories, and see the appreciation in their faces. The money we are raising from this event will allow these parents to focus on their child in need, so they can be there for that child," Wilson said.
The event is generously supported by an anonymous Visionary Sponsor; Advocate Sponsor M. Barry Semler & Family, Santa Barbara Investment Company; and Healer Sponsors Mark & Sheela Hunt/Village Properties, Terre & Gary Lapman, AIMdyn, Inc.; Adriana & Igor Mezic, Nathan Rogers of Rogers, Sheffield & Campbell, LLP, Peter Trent of Paragon Mortgage Group, Monte & Maria Wilson, Julia Delgado, MD, J. Paul Gignac, and Jim Crook/Milpas Motors, and another anonymous donor.
To purchase tickets or for sponsorship inquiries, please contact Kirsten Stuart at Kirsten@TeddyBearCancerFoundation.org, or online at https://www.teddybearcancerfoundation.org/california-clam-bake.
You might also be interested in...